Pegasus World Cup Invitational Turf - Anothertwistafate
Edited Gulfstream Park Press Release
Updated:
January 19, 2021
Pegasus Turf Offers Another Twist in the Story of Anothertwistafate
Both the blinkers and the man who suggested them - jockey Joel Rosario - will be on Anothertwistafate Saturday in the Pegasus World Cup Invitational Turf (G1) at Gulfstream Park.
Following Anothertwistafate's fourth-place finish in the Seabiscuit Handicap (G2) on Nov. 28 at Del Mar, Rosario recommended adding blinkers to the horse's new trainer, Peter Miller. Five weeks later, with blinkers in place, Anothertwistafate and Rosario rolled to a 2 ¼-length victory in the San Gabriel (G2) at Santa Anita.
Miller chuckled as he told the story about his conversation with Rosario after the Seabiscuit.
"When he tells you something you listen," Miller said. "He's one of the jocks that I really respect his opinion. When he tells you something he's right most of the time."
The San Gabriel victory, was the first on turf for the 5-year-old owned by Peter Redekop and gave him stakes wins on all three surfaces: synthetics, dirt and grass. It was another significant step forward for the Anothertwistafate, who was away from the races for 16 months following the 2019 Preakness (G1), and earned him invitations to both of the major races on the Pegasus program. His connections opted for the 1 3/16 miles Turf.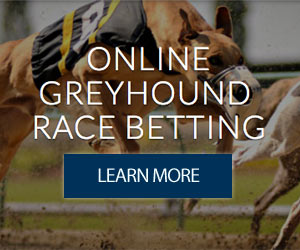 Redekop purchased Anothertwistafate for $360,000 as a 2-year-old in 2018 and sent him to trainer Blaine Wright, who operates stables at Golden Gate Fields in Northern California and Emerald Downs in Washington state. Wright developed the colt into a stakes winner and guided him to the Preakness, where he finished 10th.
Following the extended layoff to recover from surgeries and setbacks, Wright prepped him on works to win the Longacres Mile (G3) on Sept. 10 at Emerald Downs. With the graded stakes on dirt on his resume, Anothertwistafate was part of a group of a half-dozen Redekop horses moved to Miller's barn on the more-lucrative Southern California circuit.
"Mr. Redekop and his racing manager, Dr. Bryan Anderson, wanted to try him on the grass because he's got a grass pedigree being by Scat Daddy," Miller said. "He also was 3-for-3 on synthetic, which can portend to success on the grass. When they sent him to me they wanted to try him on the grass and it's been so far, so good."
Right from the start of the experiment, Miller was confident that Anothertwistafate could handle the surface switch.
"Once we breezed him on the grass at Del Mar you could tell that he dug it," Miller said.
Redekop was born in a Mennonite colony in 1935 in what is now the Ukraine. The family faced oppression for its religious beliefs and was displaced to Germany at the end of World War II. After spending some time in the Netherlands, the family emigrated to Canada, arriving in Winnipeg in December 1948. Four months later, Redekop and his family moved further west to British Columbia.
In partnership with his cousin, Peter Wall, Redekop became a very successful real estate developer in Vancouver. Redekop and Wall purchased their first race horses in 1968 and Redekop has been so successful in the sport in the province that he is a member of British Columbia's racing Hall of Fame.
When Justify, bred by Vancouver resident John Gunther and his daughter Tanya, won the 2018 Triple Crown, Redekop decided to buy a horse by Justify's late sire, Scat Daddy. Thirteen days after Justify won the Belmont Stakes, Redekop purchased his Scat Daddy at the Ocala Breeders' Sale.
The colt was named after the song "Simple Twist of Fate" from Bob Dylan's 1975 album Blood on the Tracks. Redekop's racing manager Bryan Anderson, his wife Carol and their daughter Victoria collaborate on the naming of the horses in the stable. Anderson said that Simple Twist of Fate was a name already registered with The Jockey Club.
Since Redekop prefers that his horses have names that start with the letter "A", making them easier to find on the workout lists, the Anderson team developed a variation to Simple Twist of Fate.
Anothertwistafate had a troubled trip in his career debut on Nov. 3, 2018 at Santa Anita and ended up a well-beaten ninth. Wright took him back to Golden Gate Fields, where he won his next three starts on the synthetic track by a combined 16 lengths. The third of those wins, the El Camino Real Derby, earned him an automatic berth in the Preakness. He ran second by a neck in the Sunland Park Derby (G3) and second by a 1 ¾ lengths in the Lexington (G3) at Keeneland and ended up short of qualifying points for the Kentucky Derby.
After the Preakness, he did not compete again until his facile score in the Longacres Mile.
"He's traveling great right now," Miller said. "He came to me in great shape from Blaine Wright. He's maintained that level of health and soundness."
Anothertwistafate has won five of 10 lifetime starts and has earned $490,505 in a career spread over four seasons.
"He's really a talented horse," Miller said. "If he continues to put it together, like he did in his last race, I can certainly see, if he stayed sound, some big races in his future. Hopefully, maybe, the Breeders' Cup at the end of the year."
OffTrackBetting.com - US Legal Pegasus World Cup OTB is a great way to bet horse racing at Pegasus World Cup. Available to customers across the United States, OTB features both Thoroughbred and Standardbred racing from major racing venues in the US as well as top international racing from Europe, Japan, Australia and Hong Kong.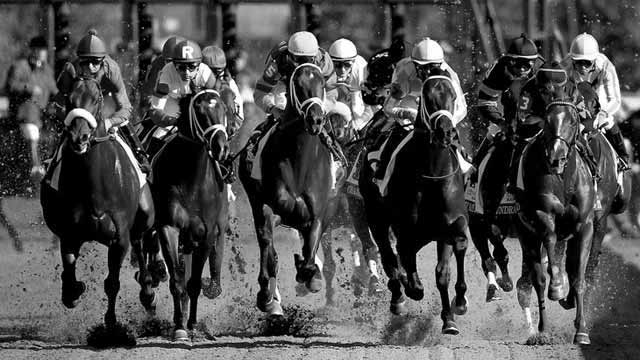 Bet Horse Racing with OTB
Bet Greyhound Racing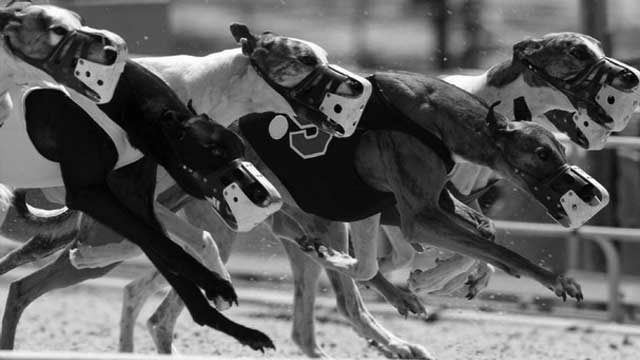 Bet Greyhound Racing online from the top dog tracks in the United States. Watch Free Live Video Streaming of every Greyhound Race when you bet from mobile phone, tablet, laptop or desktop.
Earn Daily Cash Rewards - Win or Lose
Hundreds of weekly Greyhound races
Free Live Video & Race Replays