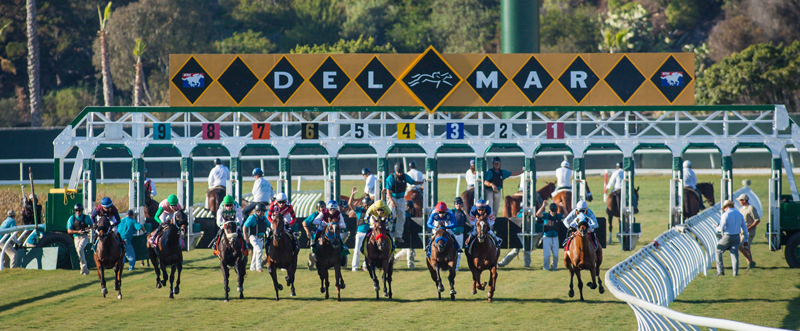 Del Mar Thoroughbred Club will conduct its sixth fall racing meet – officially titled the Bing Crosby Season in a salute to the seaside track's founder – with 14 stakes worthy $1,950,000 scheduled during a 15-day session starting on Friday, November 8 and running through to Sunday, December 1.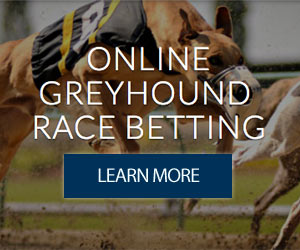 Nine of the 14 stakes are graded, led by the Grade I pair of the Hollywood Derby for 3-year-olds and the Matriarch Stakes for fillies and mares, both of which will carry $300,000 purses and help to ensure an exciting conclusion to the meet on the closing weekend of November 30 (Hollywood Derby at nine furlongs) and December 1 (Matriarch at a mile).
"We think our fall meet has found a good groove now, not only in California, but with horsemen across the country," said Del Mar's executive vice president of racing Tom Robbins. "Interest in our overall schedule in general and our stakes races in particular has resonated with both our locals and major outfits as far away as New York and Kentucky. We're expecting a steady fall session with some highlight racing adding a special pizzazz to it all."
The shore oval's fall stand showcases top-rung turf racing with nine of its 14 stakes run on the lawn – seven of them graded events. Foremost among them are the two Grade Is listed previously and they are joined by a pair of Grade II tests – he $200,000 Hollywood Turf Cup on Friday, November 29 and the $200,000 Seabiscuit Handicap on Saturday, November 30.
Racing will be conducted Friday, Saturday and Sunday of opening week, then on a Thursday-through-Sunday basis for the balance of the meet.
First post daily will be a 12:30 p.m. on all racing days with the exception of the track's special holiday card on Thanksgiving Day, Thursday, November 28 when racing begins at 11 a.m. and the feature event will be the 11-furlong, Grade III Red Carpet Stakes for fillies and mares on the grass.
There will be a quartet of stakes offered for 2-year-olds, led off by the $100,000 Desi Arnaz Stakes at six and a half furlongs on Sunday, November 10. The other juvenile presentations are the $100,000, Grade III Bob Hope Stakes at seven furlongs on Saturday, November 16; the $100,000, Grade III Jimmy Durante Stakes for fillies at a mile on the turf on November 30, and the $100,000, Grade III Cecil B. DeMille Stakes, also at a mile on turf, on closing day, December 1.
Other notable stakes prizes on the agenda include the $100,000, Grade III Native Diver Stakes for older horses at nine furlongs on the main track on Saturday, November 23, along with a pair of California-bred contests in the $100,000 Betty Grable Stakes for fillies and mares at seven furlongs on Sunday, November 17 and the $100,000 Cary Grant Stakes, also at seven panels, slated for Sunday, November 24.
The Bing Crosby Season will kick off with a pair of $75,000 overnight stakes – the Kathryn Crosby Stakes for fillies and mares at a mile on turf on Opening Day, November 8, then the Let It Ride Stakes for 3-year-olds at a mile on turf November 9.
As in its past seasons, Del Mar's racing office plans to card eight races during its weekday cards and nine for the weekend programs.
The complete list of stakes follows:
DATE
RACE / CONDITIONS
PURSE / DISTANCE
Fri. Nov 8
Kathryn Crosby Stakes*
Fillies & Mares, Three-year-olds & up
$75,000 Added
1 Mile (Turf)
Sat. Nov 9
Let it Ride Stakes*
Three-year-olds
$75,000 Added
1 Mile (Turf)
Sun. Nov 10
Desi Arnaz Stakes
Fillies, Two-year-olds
$100,000 Guaranteed
6 1/2 Furlongs
Sat. Nov 16
Bob Hope Stakes (Gr. III)
Two-year-olds
$100,000 Guaranteed
7 Furlongs
Sat. Nov 16
Betty Grable Stakes
Fillies & Mares, Three-year-olds & up, Cal-Bred
$100,000 Guaranteed
7 Furlongs
Sun. Nov 17
Native Diver Stakes (Gr. III)
Three-year-olds & up
$100,000 Guaranteed
1 1/8 Miles
Sat. Nov 23
Cary Grant Stakes
Three-year-olds & up, Cal-Bred
$100,000 Guaranteed
7 Furlongs
Sun. Nov 24
Red Carpet Stakes (Gr. III)
Fillies & Mares, Three-year-olds & up
$100,000 Guaranteed
1 3/8 Miles (Turf)
Thu. Nov 28
Hollywood Turf Cup (Gr. II)
Three-year-olds & up
$200,000 Guaranteed
1 1/2 Miles (Turf)
Fri. Nov 29
Jimmy Durante Stakes (Gr. III)
Fillies, Two-year-olds
$100,000 Guaranteed
1 Mile (Turf)
Sat. Nov 30
Seabiscuit Handicap (Gr. II)
Three-year-olds & up
$200,000 Guaranteed
1 1/16 Miles (Turf)
Sat. Nov 30
Hollywood Derby (Gr. I)
Three-year-olds
$300,000 Guaranteed
1 1/8 Miles (Turf)
Sun. Dec 1
Cecil B. DeMille Stakes (Gr. III)
Two-year-olds
$100,000 Guaranteed
1 Mile (Turf)
Sun. Dec 1
Matriarch Stakes (Gr. I)
Fillies & Mares, Three-year-olds & up
$300,000 Guaranteed
1 Mile (Turf)
* Indicates Overnight Stakes