Public Invited to California Chrome's Final Workout Saturday Sunshine Millions Leads Saturday's 12-Race Program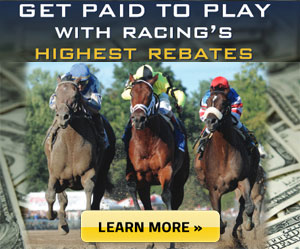 Stars Come Out Saturday Night for Eclipse Awards
HALLANDALE BEACH, FL - Gulfstream Park will play host to the stars from morning until evening Saturday.
The day will begin at 7 a.m. with Breakfast at Gulfstream which will feature the final public workout of California Chrome's career as he prepares for the $12 million Pegasus World Cup Invitational (G1) Jan. 28 at Gulfstream.
California Chrome is scheduled to work with exercise rider Dihigi Gladney at approximately 7:30 a.m. The 6-year-old chestnut will be the only horse on the track during the work.
The public is invited to watch the work during Breakfast at Gulfstream. Parking and admission are free. The public is also invited to take an informative tram ride though the Gulfstream backstretch.
Gulfstream will not only play host to California Chrome's work but also the Sunshine Millions Saturday afternoon and the prestigious Eclipse Awards in the evening.
First post for Gulfstream's 12-race Saturday program, which includes five stakes races, is noon.
California Chrome, 2014 Kentucky Derby (G1) and Preakness (G1) winner, is expected to clash again in the Pegasus with Arrogate, who defeated him in the $6 million Breeders' Cup Classic (G1) at Santa Anita Nov. 5.
Both California Chrome and Arrogate are two of three finalists for Horse of the Year. The winner will be announced Saturday evening at the Eclipse Awards at Gulfstream.
For more information on the Eclipse Awards, go to: https://www.ntra.com/eclipse-awards/ For more information on the Pegasus World Cup to go: https://www.pegasusworldcup.com/