Rockin Jojo Pulls Off 31-1 Upset in Maryland Million Distaff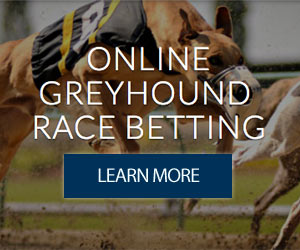 LAUREL, MD – Sinatra Thoroughbreds Racing LLC's Admiral's War Chest became the fifth back-to-back winner of the $150,000 Maryland Million Classic Saturday at Laurel Park with a dominating gate-to-wire triumph in the 1 1/8-mile stakes for Maryland-sired horses.
The 5-year-old gelding won by 3 ½ lengths under Taylor Hole to join Timely Warning (1990-91), Algar (1997-98), Docent (2002-03), and Eighttofasttocatch (2011, 2013-14) as a back-to-back winner of the Maryland Million Day feature.
Unlike his 2015 front-running victory in which he scored by a rapidly diminishing neck after leading by as many as five lengths, Admiral's War Chest's triumph Saturday was never in doubt under a confident and well-judged ride.
The 5-2 second choice in a field of six broke alertly from the starting gate and opened a clear lead during a sensible 24.94-second first quarter. He picked up the pace in the second quarter to run the first half-mile in 47.99 and continued on to dominate his rivals to the finish, running the 1 1/8-miles in 1:51.28.
"We haven't raced for seven weeks, so I was a little concerned, especially with those two 3-year-olds [Just Jack and Flash McCaul] in there. There were some solid horses, but you saw what he did," said owner/breeder Dr. Stephen Sinatra. "The horse likes the lead and there were no challengers out there. I was a little concerned when I saw the 47-and-change half. I got a little concerned, but around the 7/8ths-pole I relaxed a little because I saw him pull away. That's when I said, 'Oh, my, gosh, he can do it, and he did."
Hole was aboard the homebred son of Elusive Charlie for both Maryland Million Classic wins. "He is a little older and a little wiser, and he really controlled everything without much from me. You do have to rate him a little bit, but he's a big horse, and could not have asked for a better effort from him. He gets in a good rhythm and high cruising speed," Hole said. "Even when it looks like they are getting to him, he has such a big stride that they have trouble getting to him.
Bullheaded Boy closed from fifth to finish second, 9 ½ lengths clear of Just Jack, the 4-5 favorite. "The '4' [Admiral's War Chest] got out by himself and nobody ran with him. I just sat and waited and waited to make my move and when we tried to catch the '4', my horse kicked in, but the '4' was just too far ahead," Bullheaded Boy's jockey Jevian Toledo said. "My horse ran his race." Just Jack attained an outside stalking position under Victor Carrasco but was unable to make a serious bid.
"My horse ran his race early, and we were where we wanted to be," Carrasco said. "The '4' horse got away, and when we went after him my horse flattened out a little bit at the end."
Trainer Corby Calazzo was at Belmont Park Saturday, where he saddled Sinatra Thoroughbred Racing's Mecke's Madalyn for a second-place finish in the Empire Distaff.
Admiral's War Chest earned $86,940 for his fifth victory in 29 career starts.
Rockin Jojo Pulls Off 30-1 Upset in Maryland Million Distaff
Michael Cox's Rockin Jojo unleashed a furious outside stretch drive to pull off a 30-1 upset in Saturday's $100,000 Maryland Million Distaff.
The 4-year-old daughter of Street Magician scored by a half-length to record her second career stakes victory while running seven furlongs in 1:25.06 under jockey Angel Cruz.
The Guadalupe Preciado-trained filly was rated well off the early pace as Loveable Lady, the 4-5 favorite ridden by Horacio Karamanos, closely attended the early pace set by My Magician. Lovable Lady took a narrow lead on the far turn under a motionless Karamanos but was quickly joined by a driving Scip's Sonata to his outside on the turn entering the stretch. After momentarily losing the lead, Lovable Lady moved to the lead again, only to falter late in the stretch run as Rocking Jojo roared to victory on the far outside.
"We had a bit of trouble early in the race and I had to wait to get out. I knew that I had a lot of horse because every time I asked her to move she responded well," Cruz said. "I just waited and waited, and when I got out she gave me the run that I thought she would. We didn't win by much, but just enough."
Cee Bee Gee Bee rallied under Jevian Toledo to finish second, a nose ahead of the tiring Lovable Lady in third.
Rockin Jojo, who had finished third in the 2014 Maryland Million Lassie before winning the Blue Mountain Juvenile Fillies Stakes at Penn National, earned $55,000 for her fourth career victory in 17 starts.