Just a few short weeks ago, the 3pm deadline bell rang large and loud to signal the end of the NHL trade deadline. The moment marked the end of a frantic period of activity behind the closed doors of the National Hockey Leagues biggest teams, as managers worked frantically to secure the best possible squad for their upcoming games.

Now just a few weeks removed from that March 1st deadline, and it seems the NHL free agent rumors are already flying high again. With only a few months to go until the start of summer, fans and hockey pundits alike were already looking ahead to the next transfer season, discussing the names that could well become some of the sport's hottest, unrestricted free agents come the next transfer period.

Here, we look at just a few of those top flight stars that are the topic of heavy discussion as of late, and their potential future.

Ben Bishop – Goaltender At 6'7″, Big Ben's impressive size has served him well in his role as star goalie for the likes of St. Louis Blues, Tampa Bay Lightning and current side Los Angeles Kings.

His track record speaks for itself – the UK's leading bookie gives you event results which shows clearly that when Bishop takes to the ice, the game's intensity turns up a notch or two.

Add in a Stanley Cup Final appearance, and you have to believe that Bishop will be highly attractive to many clubs this year.

Kevin Shattenkirk – Defenseman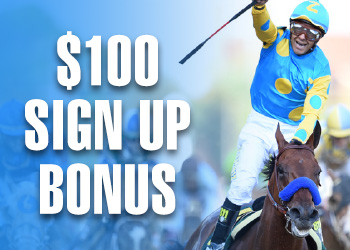 Currently plying his trade with the The Washington Capitals after a February trade with the St. Louis Blues, 28 year-old Shattenkirk is already being tipped as one of the hottest commodities of the summer transfer season, months before any moves take place.
What makes Shattenkirk so valuable is that there are several clubs looking to bridge some gaps in their defence, gaps which he would be more than capable of filling.
The New Rochelle, New York, defender is currently in his seventh year as a pro hockey player, and has enjoyed impressive form throughout his career, making him a top choice for sides in desperate need of a new defenseman.
T. J. Oshie – Right Winger At 30 years old, Timothy Leif "T. J." Oshie is currently the best form of his 9+ year professional career, coming into his own as a star of the right-wing in his time with the Washington Capitals.
On course to set a new personal record for goals scored in a single season, Oshie is already tipped by sports betting experts as the guaranteed number one unrestricted free agent in the game this year, with several top clubs already said to be heavily interested.
Michael Stone – Defenseman Currently proving to be a solid, reliable defender for the Calgary Flames, Canadian Michael Stone joins the list of top potential NHL free agents for similar reasons to those we gave for The Washington Capital's Kevin Shattenkirk.
That reason, should you need reminding, is simply that a number of NHL teams are crying out for a top calibre defender.
With the perfect combination of youth, size, and experience on his side, Stone would undoubtedly tick the right boxes for many a club at the best of times, but with a shortage of quality defenders going round, expect him to be in high demand before the next transfer deadline in the summer.
Martin Hanzal – Center Last but not least, we come to the Czech Republic's Martin Hanzal, whose performances for Minnesota Wild have been earning the 30 year-old much critical acclaim for ice hockey pundits.
Capable of racking up plenty of goals and holding his own against any star player, it wouldn't surprise us to find several clubs with their eye on the Minnesota player.