Always Dreaming 'Sitting on Go' for Saturday's Preakness Classic Empire 'Focused and Happy' for Morning Gallop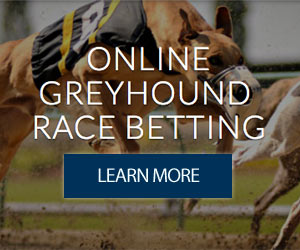 Conquest Mo Money Changing Trainer's Life
BALTIMORE – After training Kentucky Derby (G1) winner Always Dreaming early Thursday morning, trainer Todd Pletcher told the crowd at the annual Alibi Breakfast that his colt is ready for Saturday's 142nd running of the Preakness Stakes (G1) at Pimlico Race Course.
"The horse is doing unbelievably well in the two-week turnaround," Pletcher said. "The way he's moving, the way he's acting, the way he's getting over the track, we feel really blessed that he's coming into the race this way. I'm someone who has been in a lot of races and lost a lot of races, so I know you don't want to be overconfident, but I do feel very, very good about the way he's coming into it."
Since Always Dreaming was aggressive and sometimes hard to handle during training prior to the Kentucky Derby, Pletcher opted to send the son of Bodemeister to Baltimore three days after the Derby to relax while being prepped for the Preakness.
Always Dreaming: https://youtu.be/Xd4YGBjE3Z0 Todd Pletcher: https://youtu.be/Gmjt2fzXa1M
"I think we got exactly what we hoped we would get when we got here, a good, quiet setting," Pletcher said. "The horse was able to settle in very well and have a relatively peaceful first week. We anticipated that things would build up this week with other horses coming in, and more people coming in. I think that initial week to settle in was beneficial. At this point, he's just sitting on go and we're hoping to keep him that way for another 48 hours."
Always Dreaming galloped about 1 ½ miles at 5:30 a.m. Thursday and Pletcher was satisfied with what he saw.
"I thought he had a very strong, enthusiastic, contained gallop," Pletcher said. "He's giving us a great feel and shown us everything we're hoping for, leading back in two weeks. The tank seems full. He seems eager to go. We're just trying to keep him on the ground one more day."
Always Dreaming drew Post 4 in the field of 10 and is the 4-5 morning-line favorite. Just to his outside in the starting gate will be Classic Empire, the 2016 2-year-old champion who finished fourth in the Derby despite being knocked around in a collision a few steps out of the gate.
"I think it's an ideal spot for Classic Empire," Pletcher said. "If I were them, I would be happy with that post. I would imagine that they are going to target us and the target is right next to you. It probably gives him a little bit of a tactical advantage from that perspective. We're just focused on hopefully breaking cleanly and smoothly and letting him run to the first turn a little bit.
"I think Johnny (Velazquez) will get a sense of how much speed the other horses are showing," he added. "On paper, Always Dreaming, Classic Empire and Conquest Mo Money (Post 10) are the horses that have consistently shown the most speed. As you know, gates open, things change. On paper that's where it seems like most of the pace will come from."
CLASSIC EMPIRE – John C. Oxley's Classic Empire jogged a mile and galloped a mile Thursday morning at Pimlico.
"He was focused and happy. I walked him out to the track this morning and he was eager to get there. Sometimes he's not as eager, especially this winter," said trainer Mark Casse, referring to the 2016 2-year-old champion's well-documented reluctance to train at times during the winter. "He was ready to go and do his job."
Casse views the smaller field and a post position [Post No. 5] that is directly outside that of Always Dreaming as significant factors that could help Classic Empire move forward in the Preakness after enduring a trouble-packed fourth-place finish in the Kentucky Derby. Yet, he acknowledges the daunting task that faces Classic Empire in his bid to get the better of the Kentucky Derby winner.
Classic Empire: https://youtu.be/pmnljZBuMHo Mark Casse: https://youtu.be/tiYDGdU24_k
"If anything I have a greater respect for Always Dreaming. I think he's going to be tougher to beat than I thought he would be going into the Derby," Casse said.
The side-by-side post positions are expected to heighten the drama during the early stages of the 1 3/16-mile Middle Jewel of the Triple Crown.
"Todd's horse has rated before, but I think he rated on the outside. Now he's going to have to rate on the inside. I would be really surprised if you don't see Conquest Mo Money [Post No. 10] up in the picture early," Casse said. "I love [Always Dreaming and Classic Empire] being side by side, and I like it a lot better that we're outside and he's inside. The start's going to be important. It allows us to have more options. Always Dreaming, he has one of the best riders in the world, so I'm sure Johnny (Velazquez) will figure it out."
Casse was asked if had envisioned an ideal trip for Classic Empire.
"If I could draw it out, Always Dreaming would go full tilt and him and Conquest Mo Money going at it for about three-quarters of a mile, and we sit behind them and watch," he said. "That's my dream. That won't happen, but you asked."
Julien Leparoux has the return mount aboard the Arkansas Derby (G1) winner.
CLOUD COMPUTING – In an operation such as trainer Chad Brown's, where shipping around the country to run in stakes is the norm, having personnel you can count on is paramount to the stable's success.
Brown, always generous in his gratitude to his staff when speaking to the media, dispatched traveling assistant Jose Hernandez to Maryland this week to supervise the training of four horses, including the trainer's first Preakness starter, Cloud Computing. The third-place finisher in the Wood Memorial (G2) arrived in Baltimore Tuesday afternoon, along with Catapult and Projected, who are both running in Saturday's Longines Dixie (G2), and Elysea's World, an entrant in Saturday's Stella Artois Gallorette (G3).
Hernandez, a native of Mexico, has worked for the Eclipse Award-winning conditioner for nine years. His stellar resume also features stints in the barns of Hall of Famer D. Wayne Lukas and future Hall of Famer Todd Pletcher.
After Cloud Computing visited the track for a good-looking gallop Thursday morning, Hernandez spoke with enthusiasm about his position in the Brown barn.
"When I first came to Chad, I was a foreman and then became an assistant," Hernandez, 41, said. "I've been traveling with his horses for seven years already — Arlington, Santa Anita, wherever he needs me. It's an unbelievable job. I love what I do, and Chad is a nice guy to work for."
Cloud Computing was scheduled to school in the paddock during Race 3 Thursday. Elysea's World will visit the paddock for Race 5, and Catapult and Projected will follow in Race 6.
CONQUEST MO MONEY – Judge Lanier Stable's Conquest Mo Money who has made his name in the Southwest, galloped two miles for jockey Jorge Carreno Thursday morning. Trainer Miguel Hernandez oversaw the exercise session on a warm sunny day two days before saddling his first horse in a Triple Crown race.
Hernandez, 51, is in his third full season as a trainer. The native of Mexico City suffered a career-ending back injury in July 2013 in a spill at Ruidoso Downs. Late in 2014, he saddled the first horse in what was the next chapter of his life. Conquest Mo Money has carried Hernandez and the other members of the New Mexico-based stable to the Preakness with runner-up finishes in the Sunland Derby (G3) and the Arkansas Derby.
"It's like a dream for us to come this far, this fast, to be a trainer," Hernandez said. "I've never thought about having a stakes horse like this and being here. I didn't want to be in New Mexico forever and never come out. To come here is totally different."
As the private trainer for Tom McKenna's Judge Lanier Stable, Hernandez is working for a strong regional organization. He has 26 horses in his barn right now and on May 5 saddled the 100th winner of his career in his 577th start. Not all jockeys can make the transition to training, but Hernandez has been very successful.
"When I was riding I was asking the trainer, 'What are you doing with this horse?'" he said. "I tried to learn before I became a trainer. I didn't think I was going to be a trainer that soon, but it came to me and it was good for me to learn how. Now, I'm learning faster than before."
With Hall of Fame trainer D. Wayne Lukas sitting outside a stall 30 feet away, Hernandez acknowledged with a smile and a nod that Preakness Week at Pimlico is unlike the third week in May at the tracks he usually works at.
"A lot different. You know a lot of people, the big guys like Steve Asmussen, Todd Pletcher," he said. "I'm honored to follow those guys and learn from the big trainers. This is a good experience for us. The people are really friendly. The horses are totally different, really classy stakes horses. It's really nice."
GUNNEVERA – Peacock Racing Stables' Gunnevera went to the Pimlico track Thursday morning for an easy gallop under exercise rider Victor O'Farrell. The Antonio Sano-trained colt had been allowed to finish Wednesday's morning exercise with a strong three-furlong open gallop.
Gunnevera: https://youtu.be/6N1GAPNmung
Sano is confident that the Fountain of Youth (G2) winner can improve on his troubled seventh-place finisher in the Derby on a sloppy Churchill racetrack.
"For me, he is better than he was before the Derby, stronger," said Sano, who saddled more than 3,300 winners in Venezuela before venturing to the U.S. in 2009. "He likes this track and the weather Saturday looks good."
Hall of Famer Mike Smith is slated to ride Gunnevera for the first time Saturday.
LOOKIN AT LEE, HENCE – Corey Lanerie has ridden only one day before at Pimlico. That was Preakness Day last year, his only dirt race being the Preakness.
In a race eerily similar to 2017 Preakness contender Lookin At Lee's runner-up Kentucky Derby performance with Lanerie, Cherry Wine broke on the rail, racing over a sloppy track, and came from well off the pace to finish second while staying on the inside throughout. The only difference is that Cherry Wine hit his head on the gate and stumbled at the start. Lookin At Lee broke well in the Derby but, being devoid of early speed, soon was in front of only a couple of horses.
"From what I can remember, the (Pimlico) rail is a little different," Lanerie said by phone from Louisville, Ky., comparing it to Churchill Downs. "I didn't ride that many last year, maybe a couple of turf races. I'd never been to Pimlico before."
In fact, he was last and fourth in a pair of turf stakes before the Preakness, in which Cherry Wine rallied to finish second to Derby runner-up Exaggerator.
Now Lanerie is on the Derby runner-up, and Lookin At Lee breaks from Post 9 of 10 instead of 1 of 20.
"They both want to relax and make one run," he said of Cherry Wine and Lookin At Lee. "I think Lookin At Lee looks like he'll go a little farther than Cherry Wine did. We had a fast pace last year, with Nyquist, and they kind of collapsed and we came running and picked up some pieces. That was kind of our goal there: to save some horse and come running at the end. I think we're going into it (this year), thinking we have a really good shot to win it. So we'll be looking to get the whole thing, not just finishing. But it's pretty much the same scenario. Getting them to relax and then just kind of finding my way, whether that's on the rail or coming around horses.
"In the Preakness, I do feel like we're going to need some help, a little bit more luck with Always Dreaming, because he looked mighty tough and we're going a little shorter this time," he added. "It's a totally different race, but I love the way my horse finishes. He's taken on everything you could throw at him. Always Dreaming hasn't had many obstacles to face. Maybe he's that good that he won't encounter trouble. But you never know."
L and N Racing's Lookin At Lee and his stablemate Hence, who finished 11th in the Derby, had their regular Thursday session of standing in the starting gate. They went to the gate, stood, then galloped a mile. Both colts were to school during Race 4 Thursday and are slated to train early Friday.
"We walked quite a bit, just let them look around and relax," Scott Blasi, trainer Steve Asmussen's chief assistant who accompanied the horses on a pony, said in reference to the half-mile trek to the starting gate. "There was kind of a nice breeze out there. It was a lot cooler out there than back here at the barn. We went for a little stroll, stood in the gate and galloped a mile. They were great in the gate. The gate crew here is awesome."
The Calumet Farm-owned Hence, the impressive Sunland Derby winner in his start before the Kentucky Derby, has gone from being a "buzz" horse at Churchill Downs to being virtually ignored at Pimlico, his 20-1 morning-line odds topped only by a trio of 30-1 shots in the field of 10.
"Steve thinks he just hopped up and down in the slop," Blasi said of Hence. "The forecast is good and hopefully he has a more honest account of himself. He's a beautiful horse, and both horses are traveling beautiful."
MULTIPLIER – Illinois Derby (G3) winner Multiplier galloped about 1 ¼ miles with exercise rider Asael Gonzalez at Pimlico Thursday morning for Preakness rookie trainer Brendan Walsh. Multiplier drew the often-maligned No. 1 post position in the field of 10.
Multiplier: https://youtu.be/RaJbLGXZwUI
"I wasn't thinking about it last night, but he actually had drawn the 1 in Illinois as well," said Walsh, shortly before a paddock schooling for his colt. "So I don't think it's going to make that much of a difference with 10 runners."
The son of The Factor rallied around horses and ran down favored Hedge Fund to win by a head at 1 1/8 miles at Hawthorne on April 22. It was his second win in only four career starts and prompted his private sale from American Equistock to a group headed by MGM movie mogul Gary Barber.
"On his last run, I think he fits," Walsh said. "If the pace is slow, he'll be closer. If not, he'll be a ways farther back. He'll come running at the end. I'm sure of that. He's a fresh horse again. He's had some time since Illinois (four weeks)."
Kentucky Derby winner War Emblem, in 2002, was the last Illinois Derby winner to capture the Preakness, and Walsh can take some encouragement from the fact that Triple Crown winner American Pharoah won this race two years ago from the inside post position.
For now, Walsh is just happy to be here. As a former assistant to Eddie Kenneally and and a former assistant trainer for Godolphin for nearly a decade, Walsh has paid his dues.
"I've had a couple of Breeders' Cup runners [Daylaami and Fantastic Light as an assistant], but this is my first Classic runner, so it's very special," he said. "This is where every trainer wants to be. Hopefully it's the first of many. You'd like to have horses like this every year."
SENIOR INVESTMENT – Fern Circle Stables'SeniorInvestmentwent out Thursday morning at 5:45 a.m. for his second stroll ofthe Pimlico main track. The son of Discreetly Mine jogged and then turned backat the three-sixteenths pole.
Senior Investment: https://youtu.be/_9Ra3qhYmLU
"I had him go to where the race starts and then broke off into a gallop," trainer Kenny McPeek said. "He's doing great. The post is good. I'm happy."
Channing Hill will ride from Post No. 8. Hill has been aboard for his previous three starts, including a dominant allowance victory at Oaklawn, a somewhat troubled sixth in the Louisiana Derby (G2) at the Fair Grounds and then a nose win last out in the Lexington (G2) at Keeneland on just two weeks' rest.
"It's a good post, but to be honest, the post isn't a big deal with him," Hill said. "Any post would have been perfect. He's obviously very place-able and does whatever I ask him. I don't think he could have won the Louisiana Derby, but he had an inside trip and I've learned to keep him clear. I don't have to be outside with him, I just have to keep things out of his way. After the Oaklawn win, I have been very high on him. I thought I was going to win by a length that day and he really sprinted out. He really has great turn of foot.
"Last out I had plenty of horse left after the Lexington," Hill continued. "He really galloped out. I don't know about other peoples' horses, but I know my horse will do what I want and nothing fazes him. I think I have a legitimate chance to run 1-2-3."
TERM OF ART – Calumet Farm's Term of Art, one of the three longest morning-line shots in the Preakness field at odds of 30-1, went to the track Thursday morning shortly after 8:30 with exercise rider Johnny Garcia aboard for assistant trainer Sabas Rivera.
The Doug O'Neill trainee jogged a quarter mile counterclockwise before turning and galloping 1 ¼ miles.
"The rider said he feels good. He handled the track very well. He wasn't breathing hard," Sabas said.
O'Neill hopes that Term of Art is a bit of a late-bloomer like his sire, Tiznow, who was known to be quirky and didn't graduate from the maiden ranks until his third start. Tiznow went on to become the 2000 Horse of the Year after winning the first of two consecutive Breeders' Cup Classics (G1).
"We hope he's going to have a future," said O'Neill, who won the 2012 Preakness with his first starter in this race, Kentucky Derby winner I'll Have Another. Last year his Kentucky Derby winner Nyquist could only manage a third-place finish.
Tiznow has produced only one Classic winner to date, that being 2005 Belmont Stakes (G1) winner Da' Tara for trainer Nick Zito. However, Tiznow's full sister, Tizamazing, is the dam of 2013 Preakness winner Oxbox for Calumet.
West Coast riders Joe Talamo and Tyler Baze have ridden Term of Art during a nine-race career that has produced two wins, a second and two thirds, but O'Neill is going with East Coast-based Jose Ortiz for the Preakness. O'Neill said he is taking a red-eye flight from California on Friday and will be here for the race on Saturday.