• G3 Gotham contender Sunny Ridge 'particularly rewarding' for Drazin • Gyarmati 'excited' about Gotham contender Adventist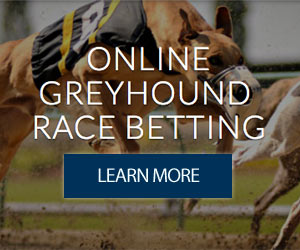 • Aqueduct earns NTRA Safety & Integrity Alliance reaccreditation • Aqueduct giveaway for Gotham Day
OZONE PARK, N.Y. - Sunny Ridge's owner-breeder Dennis Drazin may not be trying to shore up a berth in the Kentucky Derby when his homebred sophomore enters the starting gate in Saturday's Grade 3, $400,000 Gotham, but it's not because of a lack of faith in the son of Holy Bull, preferring instead to look a little further down the line.
"I think he'll get 1 ¼ miles, 1 ½ miles," he said of the classic distances. "He's a gelding, and hopefully he'll have a long career. ... Nyquist and Mohaymen look very formidable, and anything can happen in the Derby. It's 20 horses and the best horse doesn't always win."
With six races under his belt, the Jason Servis-trained Sunny Ridge figures to be one of the most experienced runners in the Gotham field. The Grade 3 Withers winner has posted three victories and a pair of stakes placings, finishing second by 4 ½ lengths in the Grade 1 Champagne last fall at Belmont and coming up a neck behind Exaggerator in the Grade 3 Delta Jackpot in November.
For Drazin, Sunny Ridge's success has been more personal than most. Drazin, along with trainer John C. Kimmel, has co-owned or bred every mare on Sunny Ridge's female line going back to the gelding's third dam Bodacious Tatas, the stakes-winning mare of the late 1980s, whose cheeky name has made her an enduring favorite among east coast racing fans.
"[Sunny Ridge] is a horse that I go way back with," Drazin explained. "John Kimmel and I grew up together, and one of our first horses was Bodacious Tatas. She was bred to Seattle Slew and produced Slewdacious, who produced Lignum Vitae, the dam of Sunny Ridge. So this is a horse I bred, a horse I watched grow up as a foal. It's particularly rewarding."
Ranking eighth on the current Kentucky Derby leaderboard with 18 points, Sunny Ridge could earn enough through the prep season to secure a spot on the first Saturday in May, if the connections were so inclined to run, but the New Jersey native Drazin may look to stay closer to home for his spring and summer campaigns.
"Looking at the path for the horse, I'm very involved in New Jersey racing and Monmouth Park is particularly special to me," he said. "The Haskell is a race of importance to me. So, the game plan right now is to skip the Derby, run in the Preakness and Belmont, give him a break, and then run in the Haskell. "Everyone wants to know what's next, but first he's got to run on Saturday," he added.
* * *
As the trainer of Grade 3-placed Adventist, Leah Gyarmati is looking forward to seeing her how her talented sophomore is developing when he makes his next start in Saturday's Gotham.
"This time of year, if you've got a 3-year-old who's showing something early, this is the way you want to go," she said of the Gotham entrant.
The lightly raced Any Given Sunday colt had turned heads with his 11 ¼-length debut victory on December 19 at Aqueduct. Joining the stakes ranks for his second start in the Grade 3 Withers on January 30, Adventist, ridden by Kendrick Carmouche, raced greenly throughout but overcame his bout of immaturity to finish third, 1 ¾ lengths behind Sunny Ridge.
The Withers placing offered Adventist two points to put him on the Kentucky Derby leaderboard, a ranking he shares with In Equality, another promising Gyarmati-trained and Treadway Racing Stable-owned 3-year-old, who most recently finished sixth in the Grade 2 Risen Star.
"In his first start, he won impressively sprinting," Gyarmati said of Adventist. "In his next race, he broke a tad slow. Kendrick asked him to get into the race. He had horses inside of him going into the first turn and raced greenly. It wasn't just the first turn - there was a bumping fight between him and Flexibility back and forth.
"It seemed to make him more determined," she continued. "If you're going to look ahead to the Derby, there's plenty of jostling. It was good for him to experience it, and good to see your horse can stand his ground and keep fighting. It made him gamer. I'm excited."
The Gotham will be Adventist's second attempt around two turns on the Aqueduct inner track, something that Gyarmati considers an acquired skill for many young horses.
"I think two turns is an experience thing," she said. "In a one turn race, they turn and then run, which is not the case going longer. They have to learn not to run after that first turn. Allen Jerkens taught me to breeze horses around two turns. It's more a case of getting horses' heads wrapped around it.
"He has a better post this time," Gyarmati added. "It looks like a good spot. It's a nice field, but with the exception of Sunny Ridge, who's had more races, it looks like an evenly matched field: they're all on their first handful of races."
* * *
The National Thoroughbred Racing Association (NTRA) announced on Wednesday that Aqueduct Racetrack has earned reaccreditation from the NTRA Safety & Integrity Alliance.
Due for renewal every two years, the reaccreditation of Aqueduct was the culmination of a lengthy process that began with the track's completion of an extensive written application and continued as the track hosted several meetings with Alliance officials.
An on-site review included inspections of all facets of the racing operations. Interviews were conducted with track executives, racetrack personnel, jockeys, owners trainers, veterinarians, stewards and regulators. The inspection theam was comprised of Dr. Ron Jensen, DVM, former equine medical director for the California Horse Racing Board; Mike Klpack, security and integrity consultant and past chairman of the Organization of Racetrack Investigators; Steve Koch, executive director of the NTRA Safety & Integrity Alliance; and Richard Lewis, former trainer and Northern California racing executive and current California Horse Racing Board steward.
Alliance certification standards address an extensive list of safety and integrity concerns within six broad areas: injury reporting and prevention; creating a safer racing environment; aftercare and transition of retired racehorses; uniform medication, testing and penalties; safety research; and wagering security.
"We are proud to have received a favorable report following the Alliance's inspection of Aqueduct Racetrack," said Glen Kozak, NYRA Vice President of Facilities and Racing Surfaces. "The integrity of our operations, and the safety of our equine athletes and the jockeys who ride them, remain at the core of what we do here. We will continue to commit our efforts and resources to improve our standards on the behalf of all those who participate in, and enjoy, racing at Aqueduct as well as Belmont Park and Saratoga Race Course."
All three NYRA racetracks have been proud members of the NTRA Safety & Integrity Alliance since the Alliance's inaugural year in 2009.
* * *
On Gotham weekend, racing fans visiting the Big A on Saturday, March 5, will be able to pick up a commemorative Aqueduct giveaway.
Free with the purchase of a racing publication, including the Post Parade program and Daily Racing Form, fans are eligible to collect a giveaway coupon to receive a Knit Hat & a pair of Smart Gloves, while supplies last.
The black knit hat features the teal Aqueduct logo while the pair of winter gloves are smart phone compatible, enabling users to operate touchscreen phones. Giveaway coupons will be given at program sellers' area in the first floor lobby of the Aqueduct Clubhouse and the giveaway items can be redeemed at the Silks Bar on the first floor.
Gates open at 11 a.m. on Saturday, with a scheduled first post time of 12:50 p.m. The Gotham, going off as Race 9 on the 10-race card, has an approximate post time of 4:50 p.m.