Florida Derby for Fellowship; Tampa Bay Derby for Awesome Banner Grande Shores Set for Challenge in G2 Gulfstream Park Handicap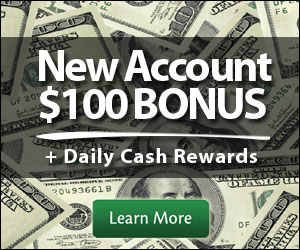 Consistent Kaigun Seeks to End Drought in G2 Mac Diarmida
HALLANDALE BEACH, FL – Trainer Stanley Gold has firmed up next-out plans for Jacks or Better Farm's duo of Fellowship and Awesome Banner, who finished third and fifth, respectively, in last Saturday's $400,000 Fountain of Youth (G2) at Gulfstream Park.
Fellowship is scheduled to return in the $1 million Florida Derby (G1) at Gulfstream April 2, while Awesome Banner is slated to run back in the $350,000 Tampa Bay Derby (G2) March 12 at Tampa Bay Downs.
Fellowship, who captured the $500,000 Florida Sire Stakes In Reality last fall, closed from last to finish third behind undefeated Mohaymen in both the $350,000 Holy Bull (G2) and the Fountain of Youth, beaten 6 and 6 ¼ lengths, respectively.
"This horse will go as far as we need to. He's still under the radar; he's still getting no respect. He'll be a long shot again. In the meantime, he's run two consistent races and got beat by six lengths to the No.1 horse for the Kentucky Derby twice. So, we'll see what he does going a mile and an eighth," Gold said. "I'm not saying he's going to win, but if he runs like he's been doing, he'll be running late. When a horse is running late, they have a chance to win. I'm looking forward to running him in the Florida Derby."
Fellowship currently stands 14th on the Kentucky Derby Point Standings with 12 points. Another on-the-board finish in the Florida Derby would likely punch his ticket to the first leg of the Triple Crown.
"I'm not thinking about the Kentucky Derby right now, but if he continues to run like he's been running and he's finishing and he can get in, I would think Jacks or Better would want to go," Gold said.
Awesome Banner, who entered the Fountain of Youth undefeated, set the pace under jockey Jose Caraballo before fading in the stretch to finish fifth in his first start around two turns. The son of Awesome of Course had previously won all three starts handily, including back-to-back romps in the six-furlong Hutcheson (G3) and Swale (G2) at Gulfstream.
"We're going to give him another shot at two turns," Gold said. "He came out of the race excellent. He's been doing good, acting good. The race didn't faze him. Jose smartly didn't abuse him when it was done, so I'm going to look at it like a good work around two turns and we'll go to Tampa and see what happens."
Gold had hoped Awesome Banner would have a less stressful first-try around two turns. "I think he was used early, but that doesn't mean that if we don't use him early that he'll get the two turns either. But the question wasn't answered and the Tampa Bay Derby is in two weeks," Gold said. "I'd rather run in the Tampa Bay Derby in two weeks and find out than wait for the Florida Derby to find out. The Florida Derby will probably be tougher, and we've got one in there. "He got a good work around two turns and we'll see how he does at Tampa. If he had no excuses and won't go two turns, then we're done with it. If he does, then they'll be a different game plan."
Grande Shores Ready for Challenge of Gulfstream Park Handicap
In the money in three straight graded stakes during the Championship Meet, Gold-trained Grande Shores is set to make his 53rd lifetime start in Saturday's $500,000 Gulfstream Park Handicap (G2).
The 8-year-old son of Black Mambo has demonstrated remarkable resiliency, as well as ability, during his seven-year career, finishing in the money in 38 races while checking in first or second 31 times. What does Gold attribute to the Jacks or Better Farm's homebred's long-term success? "Genetics, durability and attitude," said Gold, whose trainee is a half-brother to Jackson Bend, a multiple Grade 1 winner with earnings of more than $1.8 million. "I just try to keep him sound, and we've been lucky. He's at the top of his game right now."
Grande Shores has required special attention from his trainer due to a chronic digestive disorder that threatened his life nearly five years ago, as well as his feisty behavior in the shedrow. The Florida-bred has blossomed into an impressive physical specimen through diet and his trainer's constant monitoring. Gold also personally walks him around the shedrow every morning
"He's repaid every bit of care through performance," Gold said. "They don't come around like him." Grande Shores closed from seventh to second behind X Y Jet in the six-furlong Mr. Prospector (G3) Dec. 19 before finishing third in both the Jan. 9 Hal's Hope (G3) and the Feb. 6 Fred Hooper (G3), both at a mile.
"He keeps going off as a longshot and he keeps bringing me home a piece of it, getting graded-stakes placed again and again," Gold said. "I'm looking forward to running him. I know it's going to be a tough race. I like the mile and the timing of the race."
Consistent Kaigun Seeks to End Drought in Mac Diarmida (G2)
Multiple Grade 2-winning millionaire Kaigun will look to end a string of runner-up finishes and a winless streak dating back to the fall of 2014 when he goes postward in Saturday's $200,000 Mac Diarmida (G2).
Racing for the partnership of Gary Barber, Quintessential Racing Florida and Horse'n Around Racing Stable, the 6-year-old gelding failed to register a win in seven starts last year, finishing second in the Red Smith (G3) and W.L. McKnight (G3) handicaps, the latter Dec. 26 at Gulfstream.
He kicked off 2016 running second as the favorite in the John B. Connally (G3) Jan. 30 at Sam Houston, beaten 4 ¾ lengths by Da Big Hoss, who also returns in the Mac Diarmida. Kaigun will carry 119 pounds, including jockey Joe Bravo, from Post 1 in the 1 3/8-mile turf stakes.
"I thought he ran OK (last time). He kind of got stuck behind some horses and then the other horse sprinted away from him and they flew home so he had absolutely no shot of catching the winner the way the race set up," trainer Mark Casse said. "Hopefully there will be a little more pace. He's a versatile horse. He comes and he plays hard every time. We need to get lucky and win one of these."
Bred in Ontario, Kaigun began his career on the Canadian Triple Crown trail, finishing off the board in the Plate Trial and Queen's Plate over Woodbine's synthetic surface. He won his turf debut there next time out, setting up a 2014 season during which he won both the Play the King (G2) and Seabiscuit (G2) and earned $862,094 from 11 starts.
Also in 2014, Kaigun was beaten a total of 8 ¼ lengths in six Grade 1 races, facing the likes of champions Wise Dan and Main Sequence. Six of his seven starts last year came in graded stakes, no loss by more than five lengths. He raced only once between the November 2014 Seabiscuit and a Woodbine allowance in July 2015, finishing fourth in the Arcadia (G2) at Santa Anita.
"We're fortunate with him. He did have a little issue but it wasn't a big issue. We took care of it and he's come back really well. That was after he ran in California, and it was not a big deal. It could have been a big deal. We noticed a little something and all we did is give him some rest and he got better. Sometimes, Mother Nature is the best healer," Casse said. "We try to do that a lot with our horses."
Though he has flourished since being moved to the grass, Kaigun's lone dirt start came Jan. 17, 2014 at Gulfstream Park, where he ran fourth in an optional claiming allowance behind multiple graded-stakes winners Bradester and Red Rifle and Grade 2 winner Pick of the Litter.
"He's a remarkable horse. He can do a little bit of anything, and I have to tell you he actually can run on the dirt, as well. We only ran him once on the dirt, it was a couple years ago and it was at Gulfstream. He didn't run badly for his first start on the dirt and look at the horses that beat him," Casse said. "If ever a day came where a race comes off the turf and they run in the mud, he'll run. He can do a little bit of anything."