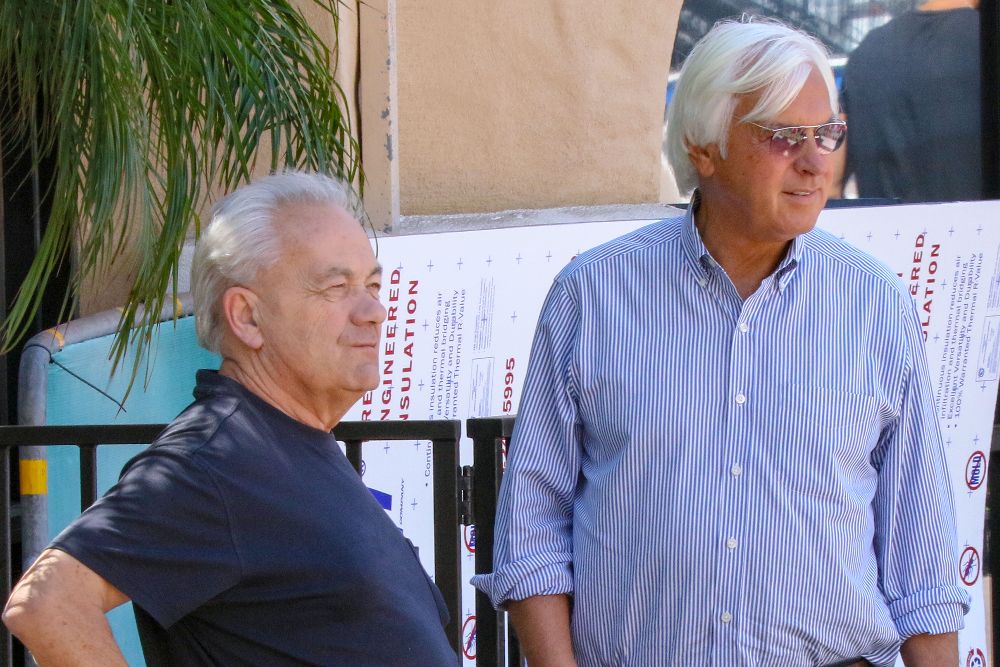 Jerry Hollendorfer and Bob Baffert © Gary Schwartzwald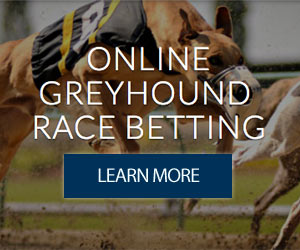 By Hank Wesch
Combined, Hall of Fame trainer Bob Baffert has 20 victories in the championship races for 2-year-olds at the Del Mar summer meeting. He's won the Debutante, for fillies, seven times and the Futurity, for males, a record 13 times.
Combined, Hall of Fame trainer Jerry Hollendorfer has two wins. He saddled champion Songbird to victory in the 2015 Debutante and Tamarando to a $17.80 upset in the 2013 Futurity.
That's their past history.
In the present, both Baffert and Hollendorfer loom large with representatives they're planning to send out in the Debutante and Futurity on the Saturday and Monday of Labor Day weekend to close out the 79th thoroughbred racing season here.
And considering the way the Baffert and Hollendorfer horses have set the stage for themselves, it's a sure bet that if they produce the expected results their futures will be in major races – Breeders' Cup juvenile events, a Kentucky Oaks or Kentucky Derby.
Hollendorfer has a pair of $1 million babies in Brill for the Debutante and Instagrand for the Futurity. One million was the price, at auction, that Lawrence Best, a client who came to Hollendorfer from out of the blue, paid for Brill and $1.2 million was the amount on the board when the gavel fell for Instagrand.
Baffert has a pair of more "moderately" priced acquisitions from the Keeneland sale last September that were turned over to him by separate clients. Mother Mother, a $450,000 purchase, is set for the Debutante and Roadster, who cost $525,000, has been targeted for the Futurity.
Here's the paths by which the horses, and their Hall of Fame trainers, set the impending matchups:
Best, from Boston, Mass., is the Senior Vice President of the medical device company Boston Scientific and founder and CEO of O X O Capital LLC, an investment firm in Boston specializing in life sciences and medical device companies. O X O Equine LLC is the nom de course for his racing stable.
Ironically, Baffert recently learned that he has Best, or one of Best's companies at least, partly to thank for the equipment and procedures that led to three life-saving stents that were implanted when Baffert had a heart attack six years ago.
Best surprised the racing world starting at the Keeneland sale in September of 2016. Without fanfare or being encumbered by advisors like a bloodstock agent or trainer, the relative neophyte to Thoroughbred racing picked out his own sale favorites and was willing to go into the seven-figure range to get them.
At sales from the fall of 2016 through March of 2017, Best purchased three colts and three fillies for a total expenditure of $5,650,000.
Discovering he had something in common with Hollendorfer, Best initiated what looks to be a mutually beneficial partnership at a chance meeting in a Florida hotel lobby during a Gulfstream Park sale.
"He came up and introduced himself as Lawrence Best from Akron, Ohio," said Hollendorfer, himself an Akron native. "We're from different parts of Akron, but we did have that in common."
From Best's first buying venture, Hollendorfer got Instilled Regard, a $1.05 million buy. Triple Crown nominated this year, Instilled Regard won the Le Comte Stakes and was fourth in the Risen Star at Fair Grounds in New Orleans and fourth in the Santa Anita Derby before finishing fourth, as the last qualifier for the 20-horse field, in the Kentucky Derby.
Brill and Instagrand are from Best's second buying round. "I didn't have any input," Hollendorfer said. "But I told him I liked the ones he bought."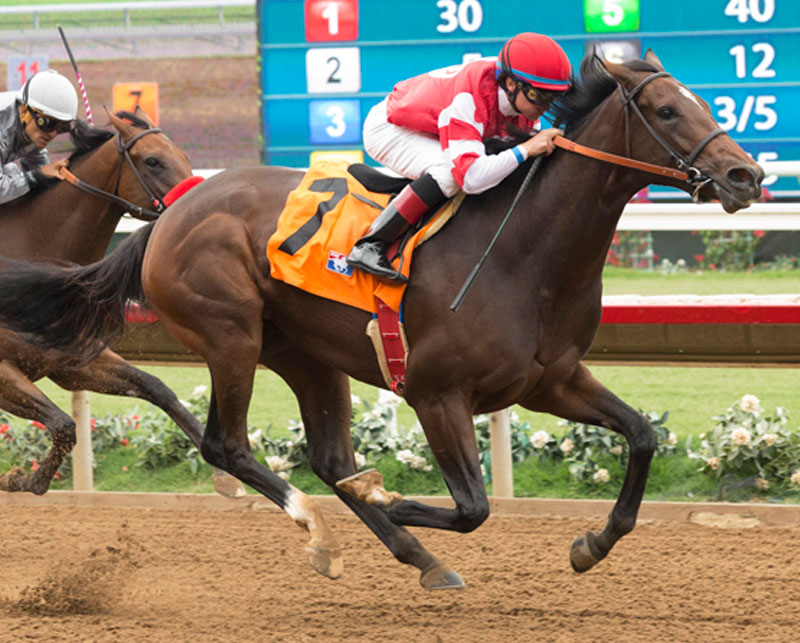 Brill © Benoit Photo
Brill, reportedly "short for Brilliant," overcame a bobble at the start to win going away by 1 ¼ lengths in a five-furlong debut on July 18 and has worked well since for the Debutante.
"I thought it was a good effort," Hollendorfer said. "She didn't bobble that much and got back into it real quick."
Instagrand turned heads with a 10-length win in a June 29 debut at Los Alamitos and then added a quarter-length to that 10-length margin in dominating the Futurity prep Best Pal Stakes on August 11 at Del Mar.
"The races will get tougher as we go along," Hollendorfer said. "I expect this (Futurity) will be a real good test."
Baffert's Triple Crown success – recent sweeps by American Pharoah (2015) and Justify this year plus three other Kentucky Derby wins, five additional Preakness triumphs and a non-Triple Crown Belmont score – has made him a magnet for owners with promising 2-year-olds and Del Mar is his preferred proving ground. He accounted for 22 of the 162 nominees for this year's Debutante and a whopping 50 of 210 for the Futurity.
Mother Mother was a 6 ½-length winner debuting at Del Mar on July 22, just four days into the meeting, and has been brought up to the Debutante with four increasingly sharp works, the last on Monday, five days before the race.
"She's doing everything right, and I'm happy with her," Baffert said.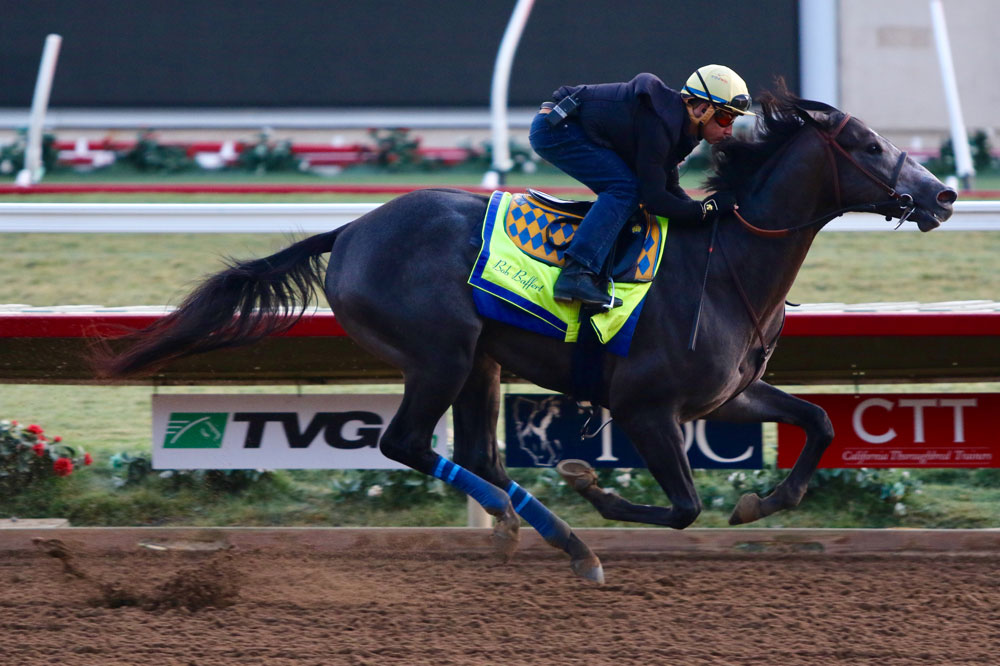 Roadster © Del Mar Thoroughbred Club
Roadster's name became known to those who follow the tabloid news/entertainment website TMZ – or somehow get apprised of its content -- when Baffert dropped it in response to an ambush interview as he was about to enter a Hollywood restaurant.
The paraphrased question, to possibly the only trainer TMZ reporters and followers recognize, was what horse would be his next American Pharoah or Justify?
"It was all for fun," Baffert said. "They hang out at this restaurant, and every time I go there they ask something. It was the only name I could pull out of my head and at the time he was further along than any of the others.
"We've been high on him all along and I really do like Roadster. I think he's got a lot of quality."
The quality showed in Roadster's racing debut on July 29 when the son of Quality Road, owned by Speedway Stable, moved at Mike Smith's command and pulled away to a 4 ¼-length victory.
Let the showdowns begin.