Rainbow 6 Carryover Jackpot Swells to $898,654 Mandatory Payouts Also Set for Late Pick 5, Last Super Hi-5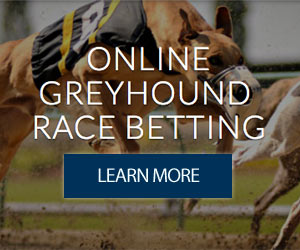 Princess Rooney (G2), Smile (G3) Top Summit of Speed Card
HALLANDALE BEACH, FL – Saturday's Summit of Speed program, headlined by the $250,000 Princess Rooney (G2) and $250,000 Smile Sprint (G3), will featured a mandatory payout of the 20-cent Rainbow 6 pool that grew to $898,654.42 Friday when the popular multi-race wager went unsolved for the 28th straight racing day Friday.
Multiple tickets with all six winners were each worth $6,693.08 Friday.
The carryover jackpot is only paid out when there is a single unique ticket sold with all six winners. On days when there is no unique ticket, 70 percent of that day's pool goes back to those bettors holding tickets with the most winners, while 30 percent is carried over to the jackpot pool.
On mandatory payout days, the carryover jackpot is completely disbursed and shared by all bettors holding tickets with the most winners.
The Rainbow 6 was last solved for a $101,000 jackpot payoff on May 13, three days after a lucky bettor took down a $1.2 million jackpot through the Lewiston, Maine hub.
Saturday's Rainbow 6 sequence will span Races 9-14, and will include the Princess Rooney in Race 12 and the Smile Sprint in Race 13. Curlin's Approval is scheduled to clash with seven other fillies in mares in her quest to win back-to-back runnings of the Princess Rooney, a seven-furlong sprint that is a designated Breeders' Cup 'Win and You're In' race that will award the winner a fees-paid berth into the $1 million Breeders' Cup Filly & Mare Sprint (G1) at Churchill Downs Nov. 3. Multiple graded-stakes winner X Y Jet looms as an odds-on favorite in the Smile, a six-furlong dash in which he will make his first start since finishing second in the $2 million Dubai Golden Shaheen (G1) at Meydan March 28.
First-race post time for Saturday's 14-race card is set for 11:55 a.m.
Gaffalione Holds 3–Win Lead for Spring Meet Title
Defending champion Tyler Gaffalione holds a three-win advantage over Emisael Jaramillo, 62-59, in the jockey standings heading into the final day of the Spring Meet at Gulfstream Saturday Jaramillo won three of the first four races Friday to close within one win of Gaffalione, scoring aboard Gran Malbec ($5) in the first race, Darwish ($7.60) in the second and Venezuelan Pegasus ($7.20) in the fourth.
Gaffalione came right back to win aboard Graydar's Resolve ($3.40) in the fifth race and Incredible Grace ($5) in the sixth.
Gaffalione has 11 mounts, including My Miss Tapit in the Princess Rooney and Reason to Soar in the Smile Saturday. Jaramillo is scheduled to ride 10 horses, including Rich Mommy in the Princess Rooney and X Y Jet in the Smile.
Victor Barboza Jr. saddled Gran Malbec for his first-race win to take a slim one-win lead, 17-16, over defending champion Todd Pletcher, Oscar Gonzalez and Antonio Sano in the trainer's race. Stanley Gold, Ralph Nicks, Ralph Ziadie, and Armando De la cerda, are two back with 15 winners. Arindel holds a 14-10 edge over Bruno Schickedanz in the race for leading owner.