• Pletcher cohorts work toward Belmont Stakes Racing Festival assignments • Frosted tunes up for Belmont with G1 Met Mile hopeful Tamarkuz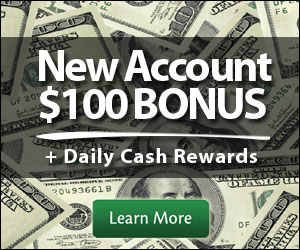 • Last year's Belmont Stakes winner, Tonalist, works for Met Mile
ELMONT, N.Y. - Trainer Todd Pletcher sent out a veritable "Who's Who" of contenders for their penultimate workouts this morning at Belmont Park for the upcoming Belmont Stakes Racing Festival on June 4-6.
Carpe Diem returned to the worktab for the first time since his 10th-place finish in the Kentucky Derby. Under Hall of Famer John Velazquez, the chestnut son of Giant's Causeway worked early on the main track in company with Grade 2 Peter Pan victor Madefromlucky. With both colts pointed to the Grade 1 Belmont Stakes on June 6, the pair picked up the bullet of the day, finishing together to cover five furlongs in 59.01 seconds.
"The [main] track was probably playing a little bit on the quick side, but I thought it was a pretty good work for both of them," said Pletcher. "It was a fast work but in hand with a strong gallop out.
"[Carpe Diem has] been galloping well," added Pletcher of the multiple graded stakes winner. "He's kind of an enthusiastic horse on a daily basis, so we decided on two breezes between the Derby and the Belmont and I thought we got a good, solid work this morning."
"That was the best that I've seen [Madefromlucky] breeze since we've had him. It was a very good work for him. It appears that he likes the track here, which is what we were hoping for and it seems like the Peter Pan was good going forward."
Grade 1 Florida Derby winner Materiality and Grade 2 Louisiana Derby runner-up Stanford hit the main track shortly after the renovation break. In a visually impressive move, the two worked five furlongs together in 1:00.04, the fourth-fastest time of 20 works at the distance.
"I thought both horses worked extremely well," Pletcher said. "It was a little bit slower in the first part than the Carpe Diem-Madefromlucky team, but they finished up with similar times and a strong gallop out as well.
"Before we went out, I told them we were looking for something between a minute and 1:01 with a strong gallop-out," Pletcher added, "so the fractions seemed like they were going to land them in that time frame. I just relayed the times to them and they picked it up on their own through the lane."
With Velazquez aboard Materiality, also aiming for the Belmont Stakes, Pletcher reported that the riding assignments for his trio had yet to be decided.
Meanwhile, Competitive Edge, possible for the Grade 1 Metropolitan Handicap as well as the Grade 2 Woody Stephens, breezed over the dirt training track Friday morning. Working in company with impressive allowance winner Curalina, the duo covered a half-mile in 48.59 seconds.
Also breezing a half-mile on the Belmont training track for the Pletcher barn were Grade 1 Ogden Phipps hopeful Dame Dorothy (48.90 seconds), Harlan's Holiday Stakes winner Liam's Map (48.66), and Woody Stephens contender Blofeld (48.69). Protonico, aiming at the Stephen Foster Handicap on June 13 at Churchill Downs, went in 48.69.
Palace Malice, the 2013 Belmont Stakes winner, is expected to work early next week in preparation for his bid to win back-to-back editions of the Met Mile. The rest of Pletcher's Belmont Stakes Day runners are scheduled to work again Friday.
* * *
Grade 1 Twinspires.com Wood Memorial winner Frosted took to the Belmont main track Friday morning, breezing five furlongs in 1:01.45 seconds, a day after he was declared a likely starter for the June 6 Belmont Stakes by his trainer, Kiaran McLaughlin.
Working in company with Tamarkuz, winner of the Group 2 Godolphin Mile, Frosted and his older workmate hit the wire together and galloped out six furlongs in 1:13 2/5.
"[Frosted] worked with a really nice horse, and we didn't want him to go too fast or too slow, so it was a perfect work," said McLaughlin. "They both galloped out well and came back in good shape, and we'll do it again next week for June 6."
Frosted enters the Belmont off a strong fourth-place showing in the Grade 1 Kentucky Derby on May 2, when he went wide on both turns and closed ground late to finish 4 ½ lengths behind American Pharoah. The 3-year-old son of Tapit will hope to follow in the footsteps of another McLaughlin trainee, Jazil, who went on to win the 2006 edition of the Belmont after finishing fourth in the Derby.
Tamarkuz, a son of Speightstown out of a Lemon Drop Kid mare, is probable for the Grade 1 Metropolitan Handicap on Belmont Stakes Day. The 5-year-old chestnut horse enters the Met Mile on a four-race win streak, with his last three victories coming in graded stakes in Dubai.
"Tamarkuz is a nice horse," said McLaughlin. "We're picking out a tough spot to get him started, but he's a very good horse. He's been with us about a month now and has done everything right. He's worked three times here and has been training very well. It's a tough race, but he won the Godolphin Mile in his last start, so it's not like we need to back him into an allowance race."
If Tamarkuz is to win his fifth straight race and North American debut, he'll have to beat a world-class field and adapt to a race shape that may not be ideal for him, according to McLaughlin.
"He runs close to the pace, and that spot might be occupied [in the Met Mile] by Private Zone," said the trainer. "We'll see what post we draw, but he's a really nice horse."
* * *
Tonalist, working in preparation for the $1.25 million Metropolitan Handicap, hit the Belmont main track with blinkers on and Hall of Famer John Velazquez aboard, working five furlongs in 59.84 seconds. Velazquez, who was riding Tonalist for the first time on Friday morning, has committed to ride the talented colt in the Met Mile. Tonalist's trainer, Christophe Clement, was pleased with the work as the Robert Evans-owned son of Tapit attempts to win his fifth graded stakes at Belmont, at distances ranging from a mile to 1 ½ miles.
"He worked this morning with Johnny Velazquez," started Clement, "five-eighths in :59 and three-fifths, out in 1:13 and two. He looked well, finished well, and as of now he came back in good order. The plan is to move forward to the Met Mile, which will be a very tough race, but it's exciting. He's one of the few horses with graded stakes wins at Belmont from one mile to 1 ½ miles, so he's a very exciting horse to be around."
Tonalist won last year's Belmont Stakes, upseting California Chrome's Triple Crown bid in the process. He made his 2015 debut a successful one, winning the Grade 3 Westchester at Belmont on May 2 at a mile. He also captured the Grade 1 Jockey Club Gold Cup at 1 ¼ miles on the Belmont oval in September to put himself in contention as one of the top 3-year-olds in the country. Tonalist has a flawless record of four wins in four starts at Belmont.