• Lani breezes for G1 Belmont • Creator, Romans duo arrive at Belmont Park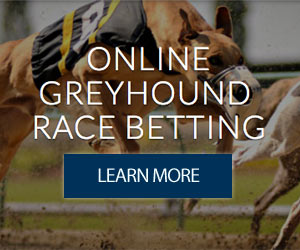 • Exaggerator jogs over Belmont training track • Wild About Deb under consideration for Belmont
ELMONT, N.Y. - Koji Maeda's Japanese import Lani turned in a characteristically lengthy breeze early Wednesday morning, his penultimate work for the Grade 1, $1.5 million Belmont Stakes on June 11.
After walking a lap around the 1 ½-mile oval, the Kentucky-bred colt galloped into the far turn and picked up speed before the seven-eighths pole. Under exercise rider Eishu Maruucha, Lani gained momentum nearing the five-eighths pole, breezing fractions of :12 3/5 seconds, :25 and :37 for the opening three furlongs, according to NYRA clockers. The gray son of Tapit earned an official time of 1:02.09 for five furlongs and galloped out six furlongs in 1:15 4/5.
Lani, who regularly makes several laps around the track as part of his routine exercise regimen, wrapped up his training with another leisurely stroll over Big Sandy before heading back to his barn.
"It was quite a nice work," said Keita Tanaka, the agent representing Maeda and Japan-based trainer Mikio Matsunaga.
UAE Derby winner Lani, who will join Exaggerator as the only two Belmont runners to compete in all three legs of the Triple Crown, finished ninth in the Kentucky Derby and fifth in the Preakness, a record that has done nothing to faze his connections.
"Before the Preakness, [he was training] quite good, so I wouldn't say [there has been] a dramatic improvement since then," Tanaka said. "But it looks like, at least, that he's keeping his very good condition before the Preakness up to now.
"We have been looking forward to this race of these three races. This race might be the most credible for him," he added, citing the Belmont's distance, field size and milder pace as encouraging factors for the colt.
According to Tanaka, Matsunaga will be on hand for the colt's final breeze before the Belmont next Wednesday while jockey Yutaka Take will arrive in New York Wednesday or Thursday but is not scheduled to be aboard for the work.
* * *
Creator, Cherry Wine and Brody's Cause each arrived by van from Churchill Downs this morning in good order ahead of next Saturday's Grade 1, $1.5 million Belmont.
WinStar Farm's Creatorsettled into his new surroundings at Belmont Park just fine, according to Toby Sheets, assistant to trainer Steve Asmussen.
A leading contender for the Belmont, the Grade 1 Arkansas Derby winner breezed five furlongs in 1:02 in his last work at Churchill before shipping to New York.
Speaking via phone, Asmussen who is likely to arrive to Belmont on Sunday, briefly discussed Creator's possible plans this week.
"Most likely he'll breeze on Monday morning," said Asmussen of Creator, a troubled-trip 13th in the Kentucky Derby. "I haven't decided where [he'll breeze] yet [main or training track]. It depends on how we think the tracks will be."
Meanwhile, Dale Romans' trainees, Grade 1 Preakness runner-up Cherry Wine, and Brody's Cause, seventh in the Kentucky Derby, arrived separately, touching down on the backside at Belmont in the late morning to continue their respective preparations for the final jewel of the Triple Crown.
* * *
Diverging slightly from his regular routine, Exaggerator hit the Belmont Park training track for the first time just after 9 a.m. this morning, jogging two miles around the surface. Julie Clark, assistant to trainer Keith Desormeux was pleased with the effort put in by the multiple-graded stakes winner in his continued preparations towards a start in the Grade 1, $1.5 million Belmont Stakes.
"We decided to hit the training track this morning because the distance fits with his regular galloping routine," said Clark. "We're just trying to keep things as close to what he normally does. He was really good, that was one of his better jog days in a long time. He had a couple of bucks in there but I'd worry if he didn't so that's just fine."
On Thursday, the Preakness winner is expected to have a light walk day followed by a routine gallop Friday. Clark said the day for Exaggerator's final breeze has yet to be decided, but is possible either Saturday or Tuesday.
* * *
The connections of Wild About Deb, most recently third behind Unified and Governor Malibu in the Grade 2 Peter Pan, are taking a "wait-and-see" attitude about their chestnut colt's potential participation in the Grade 1 Belmont.
Phil D'Amato, who on Tuesday watched the Eskendereya colt breeze six furlongs in 1:13 1/5 at Churchill Downs, galloping out in 1:26 4/5, said he was pleased with how the colt has progressed since the 1 1/8-mile Peter Pan on May 14, but was reluctant to commit to the Belmont.
"We are going to see how he comes back from the breeze and see how he trains over the next few days," said D'Amato. "He came back [from one start in 2015] extremely strong as a 3-year-old and he seems to thrive from race to race, He's a horse we think a lot of, and we want to make sure we keep him going throughout the year."
The 1 ½-mile Belmont would be the fourth career start for Wild About Deb, who is owned by New Yorker Marisa Lizza. He finished second in a maiden race in November at Del Mar and was a six-length maiden winner in April over a sloppy track at Santa Anita prior to the Peter Pan.
Should the decision be made to enter the colt, he would ship from Louisville to Islip MacArthur Airport on Monday, June 6 on the same Tex Sutton charter as Belmont hopeful Suddenbreakingnews.