• Keen Ice keen to go for Belmont Stakes, joining American Pharoah en route to Belmont Park • Stewart in familiar spot with Tale of Verve in Belmont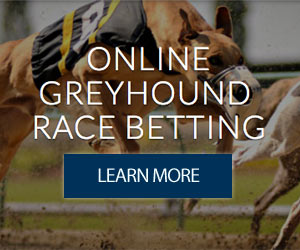 • Clement looking forward to Grade 1 Met Mile with Tonalist • Belmont Stakes contender Frammento leaves Saratoga for Long Island • McLaughlin loaded with stakes runners for 'big weekend'
ELMONT, N.Y. - Keen Ice, who will carry the colors of Jerry Crawford's Donegal Racing in the Grade 1, $1.5 million Belmont Stakes, wrapped up the last of his works Tuesday morning when the bay colt traveled four furlongs in 50:20 over a fast Churchill Downs main track.
Tammy Fox, the assistant to trainer Dale Romans, was in the irons when they went out shortly after the track opened and clockers caught Keen Ice in splits of 12:40, 25 flat, and 37.60 and galloping out in 1:04.
Romans said afterward that the easy half-mile was all he wanted his charge to do because he wanted to leave Keen Ice eager and sharp for the race.
After Romans got Keen Ice cooled out, he put him on the same New York-bound airplane carrying Kentucky Derby and Preakness Stakes winner American Pharoah. Both horses are scheduled to arrive on the Belmont Park backstretch mid-afternoon on Tuesday.
Keen Ice, who is by Curlin out of an Awesome Again mare, has the pedigree to stay the 1 1/2 miles of the Belmont although he has never traveled beyond 1 1/4 miles when he finished seventh in the Kentucky Derby after a troubled trip.
The colt is looking for his first win of the year and second overall since graduating from the maiden ranks at second asking last September at Churchill. Romans, who saddled Shackleford to a Preakness win in 2011, will try to capture the Belmont trophy for the first time in six tries. He finished third three times, most recently with Medal Count last year, while Dullahan was seventh in 2012 and "Shack" was fifth the year he followed the Triple Crown trail.
In other Belmont Stakes Racing Festival news, trainer Mike de Kock, who will saddle Mubtaahij in the Belmont, said on Tuesday morning that Umgiyo will skip the the Grade 1, $1 million Knob Creek Manhattan Stakes and take on allowance company instead on Saturday. The Australian-bred son of Danehill Dancer wound up ninth in his only American start in the Grade 1 Turf Classic at Churchill on Kentucky Derby day.
* * *
One of the first out-of-town trainers to arrive in New York with his Belmont Stakes contender, Tale of Verve, trainer Dallas Stewart finds himself in a familiar spot heading into Saturday's 1 ½-mile "Test of the Champion."
Over his career, the 55-year-old Stewart has been an upset winner at both the Breeders' Cup and in the Grade 1 Kentucky Oaks but has yet to register his first victory in a Triple Crown race. He had horses outrun their odds to finish second in the Kentucky Derby with Golden Soul in 2013 and Commanding Curve in 2014.
A Charles Fipke homebred, Tale of Verve is Stewart's third straight horse to take aim at the Belmont coming off a runner-up finish in a Triple Crown event. The bay Tale of Ekati colt closed in the slop to be second, seven lengths behind Derby winner American Pharoah in the Grade 1 Preakness May 16.
"We've been good, but we've got to get it done. We've got to march over there and get it done," Stewart said. "I think he's a horse that's really bred for the distance. He can take it. He's got the stamina, he's got the pedigree. I think he's got the ability, so it's going to be a real good race for him. I'm feeling real good about it."
Tale of Verve has one win to his credit in seven lifetime starts, beating older horses in a 1 3/16-mile maiden special weight April 23 immediately prior to the Preakness. He has been training at Belmont since the race, including a five furlong breeze in 59.02 seconds May 30, the fastest of 23 horses.
Tuesday morning, Tale of Verve galloped once around Belmont's 1 ½-mile main track. Gary Stevens, who has won the Belmont Stakes three times (1995, 1998, 2001) in his Hall of Fame career, will ride on Saturday.
"He went easy in the mud, looked good and had good energy. He's eating well and training well," Stewart said. "There's nothing left to do now. We'll just polish it off until the race and see what happens."
Golden Soul and Commanding Curve both finished ninth in the Belmont, in years that had Triple Crown hopefuls, I'll Have Another (2013) and California Chrome (2014). I'll Have Another was retired with an injury the day before the race, while California Chrome dead-heated for fourth.
A victory in the Belmont will make American Pharoah the first horse to sweep the Triple Crown since Affirmed in 1978, and the 12th overall.
"This is my job. This is what I do," Stewart said. "I can respect that they're trying to accomplish and if I don't win it, I hope he does. But, I'm out to win it."
* * *
Though the 2014 Belmont Stakes remains one of the biggest victories in his training career, Christophe Clement isn't sitting back reminiscing about the one-year anniversary of Tonalist's upset of Triple Crown hopeful California Chrome last June.
Instead, Clement is preparing Tonalist for the second start of his 4-year-old campaign in Saturday's Grade 1, $1.25 million NYRA.com Metropolitan Handicap for 3-year-olds and up going one mile on the main track.
"I always think about the future - today or tomorrow - never about yesterday. The biggest thrill of the moment will be Tonalist in the Met Mile and we're going to concentrate on that," Clement said. "It's a fun race. I've always loved that race. It's a great race, because the sprinters stretch out, the mile-and-a-quarter horses come back and you get all the best older horses, plus it's at Belmont Park. I think the Met Mile and the Jockey Club Gold Cup are the best two older horse races, for me, through the year. It's exciting."
Robert S. Evans' Tonalist is the 123-pound co-highweight along with Bayern and Private Zone in the Met Mile, a Breeders' Cup 'Win and You're In' qualifier for the Dirt Mile. Last year, the Tapit colt won the Grade 2 Peter Pan and Grade 1 Jockey Club Gold Cup and placed in both the Grade 2 Jim Dandy and Grade 1 Travers.
He is undefeated in four starts at Belmont Park including his season debut in the one-mile, Grade 3 Westchester Stakes May 2, in which he broke slowly under jockey Joe Bravo but cruised to a 3 ¾-length victory, posting a career-best 111 Beyer Speed Figure.
Clement said Tonalist went a slow 1 ½ miles around Belmont's main track Tuesday morning, and will gallop Wednesday and possibly have a three furlong blowout on Thursday.
"He had another good day," Clement said. "When I trained Gio Ponti, and it sounds pretentious and I don't want to say it in a pretentious way, but when you train a really, really good horse I only worry about his well-being and soundness ... and let the other guys worry about me. He'll take care of it. He's a very good horse."
* * *
Hall of Fame trainer Nick Zito said Mossarosa's Grade 2 placed Belmont Stakes contender Frammento boarded a van around noon on Tuesday for the trip from Saratoga Springs, N.Y. to Belmont Park.
Since finishing 11th in the May 2 Kentucky Derby, Frammento has been preparing for the Belmont with Zito's string at the Oklahoma training track across Union Avenue from Saratoga Race Course.
Frammento is scheduled to train over Belmont's main track around 7:30 a.m. Wednesday. Third in the Grade 2 Fountain of Youth and fourth in the Grade 1 Blue Grass, he has never run at Belmont Park.
Hall of Fame jockey Mike Smith replaces Corey Nakatani aboard Frammento for the Belmont. In his first Belmont, Smith finished second on the Zito-trained Thirty Six Red in 1990 before winning with both Holy Bull in 1994 and Coronado's Quest in 1998.
Each of Zito's two Belmont Stakes victories have spoiled Triple Crown bids, with Birdstone over Smarty Jones in 2004 and Da' Tara over Big Brown in 2008.
* * *
Trainer Kiaran McLaughlin will see plenty of stakes action with his stable on Saturday. In addition to Frosted, his Belmont Stakes starter, McLaughlin has several other stakes contenders confirmed for the undercard races.
The conditioner said his stakes runners have all landed in tough spots, but he's glad he has the opportunity to be part of the big afternoon with horses who are deserving of running.
"It's a big weekend, and I like the way it has been orchestrated to be a big weekend," McLaughlin remarked. "Everybody around the world will be watching Saturday. I like these big days. I think they are great. I don't think people realize how many people around the world are watching the races on this big day. I think Martin Panza has done a good job."
In the Grade 1, $1.25 million NYRA.com Met Mile, McLaughlin will saddle a pair of runners, Bay of Plenty and Tamarkuz. McLaughlin has secured the services of Mike Smith and Irad Ortiz Jr. to ride his horses in the Grade 1, but as of Tuesday morning had not determined who will ride whom.
Godolphin Racing's Bay of Plenty, who is undefeated in three starts at Belmont, is making his Grade 1 debut. The front-running son of Megdaglia d'Oro may not be able to employ those tactics on Saturday, though.
"I'm afraid [the lead] spot will be occupied, so we will just have to work [a trip] out," McLaughlin said in reference to the expected presence of the fleet-footed Private Zone in the Met Mile.
"[A post position] outside of Private Zone would be better, because Private Zone is very fast, which means we might not be on the lead, so it would be better to be on the outside," he added.
In his only start of 2015, Bay of Plenty won an allowance very easily under Ortiz. It marked the first start since the 4-year-old underwent a tie-back procedure -- a throat surgery that restores normal airflow.
"The tie-back surgery really helped him," McLaughlin said. "It's been a success."
Tamarkuz arrived in McLaughlin's barn from Dubai in mid-April. The 5-year-old son of Speightstown, who races for Shadwell Stable, won the Group 2 Godolphin Mile on the Dubai World Cup card. A winner of 7 of 13 career starts, including his most recent four races, Tamarkuz has shown the propensity to get off slow from the starting gate.
"The starting gate was a concern, the previous trainer told us that. He broke very slow on World Cup night," McLaughlin said. "We've taken him to the gate a lot since he's arrived. He was a bit reluctant to go in at first, but we've taken him plenty times, and he went right in there. We even let him come out the front of the gate the other day.
"We're throwing him into the toughest race you can find, but he deserves the chance because he is doing well," McLaughlin added.
Another first-time McLaughlin starter on Saturday is Light the City, who was sent to the trainer by Cheyenne Stables, and is running in the Grade 1 Acorn. This will be the filly's first start on the East Coast following a Southern California campaign which saw her win her first two starts. She has lost her last five starts, twice tas the favorite. Most recently she was pulled up in the Santa Anita Oaks on April 4 and was walked off the track.
"I don't know what the circumstances were regarding her last race," McLaughlin said. "She came to us toward the end of April and you can see by her workouts with us she is doing very well."
Additionally, McLaughlin will run Classy Class, an allowance winner here last month at 1 1/16 miles, in the seven-furlong Woody Stephens Presented by I Love NY. In two starts at Belmont, the son of Discreetly Mine is undefeated.
Wedding Toast, a four-length winner of the Grade 2 Ruffian for McLaughlin in her last start, will run in the Grade 1 Ogden Phipps.
Stakes aside, McLaughlin said he is also very keen to run maiden winner Wisecracker in an allowance race -- provided it fills -- on Saturday afternoon. On April 4 at Keeneland, Godolphin Racing's Wisecracker won a 1 1/16-mile race in authoritative fashion.
"He's a really nice 3-year-old who hopefully you will be reading about someday," McLaughlin said. "He's one of the best 3-year-olds who is going to run here on Saturday. He's a serious racehorse. Wisecracker might be our only favorite on Saturday."