• Sherman gets first opportunity to watch California Chrome at Belmont • Wicked Strong continues prep for Belmont Stakes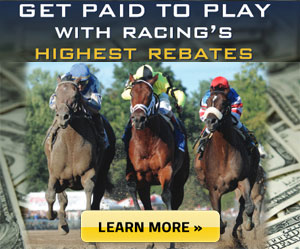 • Kid Cruz withdrawn from consideration for Belmont Stakes, possible for Easy Goer • Palace Malice looks to join rare company with Belmont Stakes, Met Mile double o Antipathy may be late addition to G1, $1 million Ogden Phipps field o Billy Turner, trainer of Triple Crown winner Seattle Slew, stresses importance of pace in Belmont Stakes
ELMONT, N.Y. - Under the watchful eye of trainer Art Sherman, Kentucky Derby and Preakness winner California Chrome galloped 2 3/8 miles over the main track on a warm and sunny morning at Belmont Park.
It was the first morning on the backstretch for the 77-year-old Sherman, who arrived from California late Monday afternoon and had a quick visit with his stable star, who is aiming to become the 12th Triple Crown champion with a victory in Saturday's Grade 1, $1.5 million Belmont Stakes.
"I haven't been back here for a lot of years, and I rode here years ago," said Sherman, who won more than 2,000 races as a jockey from 1957-78. "It's changed quite a bit. I didn't realize it was this big. After you get away from it, it's a huge racetrack. It's beautiful. It's good to be back."
After schooling in the paddock, California Chrome got a hug around the neck from regular exercise rider Willie Delgado before heading to the 1 ½-mile track, where he jogged four furlongs before turning around for his slow and easy gallop.
"I thought he looked better now than he did after the Preakness," Sherman said. "I couldn't believe how much weight he put on. He really looks good right now. Going on the Triple Crown trail, it's kind of rough. He's an amazing horse."
Sherman returned to Los Alamitos Race Course near Los Angeles following the May 17 Preakness, leaving California Chrome with his son and assistant, Alan. The California-bred son of Lucky Pulpit will be the heavy favorite to become the first Triple Crown winner since Affirmed in 1978.
"I don't think he has to win the Triple Crown to be a hero," Sherman said. "He's on a six-race winning streak. He'll always be my hero. Just to win the Derby and Preakness is good enough for me. If he gets the Belmont, that's the hat trick. Believe me, I'll be really satisfied then. I'm the kind of guy that I take one race at a time. I hope we have a good trip and everybody comes away healthy. That's my main concern."
Sherman said his last visit to New York came in 2005, when he attended the Breeders' Cup to cheer on his friend and fellow trainer Greg Gilchrist and his horse, Lost in the Fog. Despite finishing seventh in the Sprint, the 3-year-old earned the Eclipse Award as champion sprinter.
"I am kind of a city guy," Sherman said. "I like going around, and New York has always been a fun town for me. I remember when I was riding, there was a lot of action when I was a young feller."
Sherman, who has won nearly 2,200 races as a trainer, sounded confident when asked if California Chrome would run as a 4-year-old should he sweep the Triple Crown.
"We'd like to race him for another year, although I don't know," he said. "Sometimes when you're offered so much money, it's hard to refuse. I think that the owners will sure run him next year, from what I gather. They just got him insured for a lot of money. You don't pay the insurance premium and sell him right away."
* * *
Grade 1 TwinSpires.com Wood Memorial winner Wicked Strong returned to the track this morning for the first time since his bullet five-furlong breeze on Sunday to continue preparations for Saturday's Belmont Stakes.
Trained by Jimmy Jerkens for Centennial Farms, Wicked Strong galloped 1 ½ miles on the main track after walking the shed row on Monday. He was clocked in 59.10, the fastest of a dozen horses, on the training track.
"I galloped him at 7 o'clock because I thought it was going to get kind of hot and I didn't want to wait until 9:30 or 10 o'clock like we usually do the first day back after working hard," Jerkens said. "He's doing great."
Jerkens said Wicked Strong will stand and school in the starting gate on Wednesday morning.
"I haven't figured out what time yet," he said. "It all depends on when we can get our pony boy."
A closing fourth in the Kentucky Derby following his Wood victory despite a troubled trip, Wicked Strong is gathering momentum as one of the primary roadblocks to California Chrome's quest to win the Triple Crown.
"I can see why," Jerkens said. "He had a pretty good excuse in the Derby. His Wood was great, and he's trained really well since then. He really is training great. But, you never know until you lead them over there."
* * *
After speaking with the owners this morning, trainer Linda Rice said Kid Cruz has been withdrawn from consideration for Saturday's 146th Belmont Stakes.
Rice said Kid Cruz, campaigned by Vina Del Mar Thoroughbreds and Black Swan Stable, will be pointed to either the $150,000 Easy Goer on the Belmont undercard or the Grade 3, $200,000 Dywer at Belmont Park on July 5. Both races are for 3-year-olds at 1 1/16 miles.
In his most recent start, Kid Cruz ran eighth of 10, beaten 16 lengths by California Chrome in the Preakness.
"We have decided to pass on the Belmont," Rice said. "Frankly, he didn't perform at Pimlico. It was a flat effort on his part. We'll just look for an easy race for him to get him back on track. It's a long summer."
Kid Cruz had won two straight $100,000 stakes in Maryland heading into the Preakness including Pimlico Race Course's hometown prep, the 1 1/16-mile Federico Tesio, on April 19.
Claimed for $50,000 last fall at Aqueduct, Kid Cruz has two wins and a second in four starts for Rice. His sire, Lemon Drop Kid, won the 1999 Belmont Stakes in a field that included Kentucky Derby and Preakness winner Charismatic, leading Rice to believe that the 1 ½-mile distance would have suited Kid Cruz.
"That would have been terrific," she said, "but I just think his last effort was a non-effort on his part. He's a nice horse, and we want to do the right thing by him. We're going to consider the Easy Goer, but we may decide to wait for the Dwyer."
Rice believes that California Chrome is the horse to end the 36-year drought since Affirmed last swept the Triple Crown in 1978.
"I think so. I think he's going to be very hard to beat," she said. "This horse has been so dominant, I think there's a good chance we will see it."
* * *
One year after winning the Belmont Stakes, Dogwood Stable's Palace Malice will attempt to join rare company when he competes in the Grade 1, $1.25 million Metropolitan Handicap for 3-year-olds and up on Saturday.
No horse has won both the Met Mile and the Belmont Stakes in his career since Conquistador Cielo, who won the 1982 Met Mile before capturing the Belmont Stakes five days later. It's even rarer for a horse to win the Belmont Stakes and take the Met Mile later in his career, with Gallant Man being the most recent horse to complete the double in different years (1957 Belmont Stakes, 1958 Met Mile). Arts and Letters (1969) and Sword Dancer (1959) swept the races as 3-year-olds.
Palace Malice has already demonstrated his versatility by having won once at 6 ½ furlongs (maiden special weight), twice at one mile (Grade 2 Gulfstream Park Handicap, Grade 3 Westchester), twice at 1 1/8 miles (Grade 2 Jim Dandy, Grade 2 New Orleans Handicap), and once at 1 ½ miles (Belmont Stakes), and trainer Todd Pletcher is hopeful that his flexibility will help him in the Met Mile.
"I think he's adaptable to different pace scenarios," said Pletcher. "He can sit off a fast pace, he can prompt a slow pace. He's pretty dangerous from a number of strategies. We'll see how it shapes up and how the draw goes, and we'll let him run his race without over-thinking it."
Palace Malice's versatility will be especially important as the Met Mile is expected to attract Broadway Empire (won the Grade 3 Canadian Derby at 1 3/8 miles and Grade 3 Oklahoma Derby at 1 1/8 miles), Capo Bastone (won the Grade 1 King's Bishop at seven furlongs), Central Banker (won the Grade 2 Churchill Downs at seven furlongs), Clearly Now (won the Grade 3 Swale and Grade 3 Bold Ruler Handicap, both at seven furlongs), Declan's Warrior (won the Grade 3 Bay Shore at seven furlongs), Goldencents (won the Grade 1 Santa Anita Derby at 1 1/8 miles and the Grade 1 Breeders' Cup Dirt Mile at one mile), Moreno (won the Grade 2 Dwyer at 1 1/8 miles), Romansh (won the Grade 3 Excelsior at 1 1/8 miles), and Vyjack (won the Grade 2 Jerome at one mile, 70 yards and the Grade 3 Gotham at 1 1/16 miles).
"You get everything [in the Met Mile]," said Pletcher. "You get the sprinters stretching out, the routers backing up, the true milers. It's what makes it interesting."
* * *
Trainer Kiaran McLaughlin said this morning that Antipathy will "most likely" join a small but stellar field headed by multiple Grade 1 winners Beholder, Close Hatches and Princess of Sylmar in Saturday's Grade 1, $1 million Ogden Phipps.
"Obviously, we'll hope that things go her way and we get lucky and win it," McLaughlin said, "but if we finish third, it's a home run. In a small field, anything can happen."
The 1 1/16-mile Ogden Phipps for older females would be the first stakes attempt for Antipathy, a 4-year-old daughter of A.P. Indy owned by Darley Stable. She broke her maiden at third asking on March 3 at Gulfstream Park and has been second in back-to-back second-level allowances, most recently on May 1 at Belmont at the Ogden Phipps distance.
On May 17, the McLaughlin-trained Jane of All Trades was second of four horses in the Grade 3 Vagrancy at Belmont Park at odds of 20-1.
"We just got through running one in the same situation, small field, and got graded placing. We just thought if it's only five [horses], we'll take a look," he said. "She just worked up at Saratoga the other day, and she's doing very well."
* * *
Billy Turner, who trained Seattle Slew through a sweep of the 1977 Triple Crown, briefly handicapped this year's Belmont Stakes this morning outside his barn.
"I think it's going to be a great race, I really do," said Turner, currently the only living trainer who has won the Triple Crown. "California Chrome is the outstanding horse of the crop. The only question you have is, will he get the mile and a half? He certainly appears to be the best of the 3-year-old crop, no question, but a mile and a half can be a little bit strange and we have a few horses in there who will get the mile and a half. Tonalist was very impressive in the Peter Pan and Wicked Strong has been training like a monster of a horse, and [Wicked Strong] is bred to run that far."
Turner, who will be in attendance at Belmont Park when California Chrome attempts to become the 12th Triple Crown winner, discussed the importance of pace in the Belmont Stakes, saying Seattle Slew had the race locked up when he led through three-quarters in 1:14.
"The strategy of the riders is going to be very, very interesting," said Turner. "I wouldn't be surprised to see California Chrome running third or fourth the first part of the race. Then the question is, how fast do they run three-quarters? That will tell an awful lot."
Turner reflected on how he changed his training tactics to help Seattle Slew negotiate 1 ½ miles in the Belmont Stakes.
"I had taken the fastest horse in the world," said Turner, "and I drilled him to take the speed away from him for the Belmont because I didn't want him to go three-quarters of a mile in 1:09 and change and expect him to get the mile and a half."