• Triple Crown hopeful California Chrome back on the track Monday morning • Matterhorn officially on board for June 7 Belmont Stakes; Commissioner and others doing well after weekend works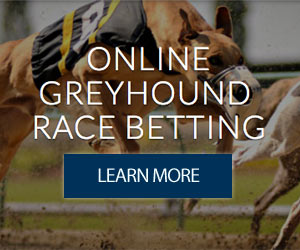 • Tonalist still in good shape following Saturday morning breeze • Wicked Strong doing well exiting Sunday breeze; Jerkens ready for Belmont Stakes • Commanding Curve and other Stewart horses in fine fettle after weekend tune-ups • Ride On Curlin ready for third leg of Triple Crown, according to Gowan • Mott runners Matuszak, Close Hatches ready to go in Saturday stakes • Sanchez, Azpurua closer to making decision on Social Inclusion
ELMONT, N.Y. - Triple Crown contender California Chrome returned to the Belmont Park main track on Monday morning, jogging once clockwise around the 1 ½-mile oval under regular exercise rider Willie Delgado.
The handsome chestnut colt, who is easy to spot on the track with his distinctive white blaze, had walked the shedrow Sunday morning following Saturday's final serious work for the Grade 1, $1.5 million Belmont Stakes. The winner of the Kentucky Derby and Preakness is attempting to become the first horse since Affirmed to sweep all three races and become the 12th Triple Crown winner.
California Chrome is scheduled to resume galloping Tuesday morning, this time with trainer Art Sherman in attendance. The 77-year-old trainer returned to California following the Preakness, with his son, Alan, overseeing the colt's preparations in New York.
* * *
Matterhorn, most recently fourth in the Grade 2 Peter Pan at Belmont Park on May 10, will make his next start in Saturday's Belmont Stakes.
After speaking this afternoon with Aron Wellman, president of owner Eclipse Thoroughbred Partners, Pletcher confirmed that the bay Tapit colt will run in the 1 ½-mile Belmont and be ridden by Joe Bravo.
On Sunday, Matterhorn breezed a half-mile in 49.90 seconds over Belmont's training track in company with stablemate Commissioner, who also is Belmont Stakes-bound. Commissioner, owned by WinStar Farm, was timed in 49.86.
"The distance is the biggest [factor]," Pletcher said concerning Matterhorn's Belmont candidacy. "I thought he ran OK in the Peter Pan and made a pretty good middle move. I was encouraged by the way he galloped out afterward that a mile and a half would be in his wheelhouse."
Bravo will be riding in his third Belmont Stakes and first in 16 years. He was ninth with In Contention in 1996 and last of 11 on Basic Trainee in 1998.
Commissioner broke his maiden at Saratoga last August and was off until winning his 3-year-old debut going 1 1/8 miles on January 3 at Gulfstream Park. Since then, the A.P. Indy colt has finished off the board in the Grade 2 Fountain of Youth and Grade 1 Arkansas Derby, second in the Peter Pan and third in the Grade 3 Sunland Derby.
"I thought his Peter Pan was an encouraging effort," Pletcher said. "The main thing is, we've always felt like the mile and a half was kind of what he was looking for."
In addition to Commissioner and Matterhorn, Pletcher also worked several horses on Sunday for this weekend's stakes, including Grade 1, $1.25 million Metropolitan Handicap contender and 2013 Belmont winner Palace Malice (47.38, four furlongs), and multiple Grade 1 winnning-filly Princess of Sylmar (1:01.31, five furlongs) for the Grade 1, $1 million Ogden Phipps.
"Everybody came out of their works well from yesterday," Pletcher said.
* * *
Belmont Stakes contender Tonalist appears to have bounced out of his Saturday morning work in good shape, according to the colt's trainer Christophe Clement.
"He went a mile and a quarter today and trained well," said Clement. "Everything is good; we'll plan on the same tomorrow. He schooled yesterday at lunch time and might school once more, either Wednesday or Thursday."
Tonalist went five furlongs in 1:00.11 over a tight Belmont main track, working in company with Life In Shambles an hour before California Chrome put in his final serious work before the June 7 Belmont Stakes.
The son of Tapit, owned by Robert Evans, captured the Grade 2 Peter Pan at Belmont by four lengths over another likely Belmont starter, Commissioner. The Belmont Stakes will mark only his fifth career start.
Clement says he has familiarized himself with the prospective field, but that ultimately Tonalist's fate is in the hands of jockey Joel Rosario.
"I've got a pretty good idea who's running, but I'm going to leave that up to [Joel Rosario]," said Clement. "I train and the jockey rides, and he's very good at what he does. My deal is to bring him there as fit as possible and feeling as good as possible and perfectly sound, and [Rosario] will have to worry about the race."
* * *
Grade 1 TwinSpires.com Wood Memorial winner Wicked Strong had a quiet morning, walking the shed row of trainer Jimmy Jerkens' barn following Sunday's bullet five-furlong breeze in 59.10 seconds over Belmont's training track.
"We just wanted a decent work, and we got it," Jerkens, 55, said. "He's doing good." Owned by Centennial Farms, Wicked Strong stumbled in the May 3 Kentucky Derby and ran into traffic before rallying to be fourth, beaten 5 ¾ lengths by California Chrome. Jerkens bypassed the Preakness on May 17 to point for Saturday's Belmont Stakes.
"Unless you thought your horse had a real good excuse, which I guess we did, we just thought it would have been better to skip the Preakness," Jerkens said. "We thought we had the best shot in the Belmont out of all of them, even before we went to Kentucky. There's nothing like the Derby, but we thought the Belmont fit the horse a little better."
His victory in the Preakness makes California Chrome the 12th horse since Affirmed in 1978 with a chance to sweep the Triple Crown. A victory would follow in the family tradition established by his father, Hall of Fame trainer Allen Jerkens, now 85, who gained a reputation as the "Giant Killer" for upsetting horses such as Secretariat, Kelso and Buckpasser.
"You can't concede races to horses," Jimmy Jerkens said. "You have to take a shot." Jerkens said his father, now based at Gulfstream Park year-round, did not offer any words of wisdom for the Belmont.
"No, and I didn't think he would, either," Jerkens said. "If there was something glaring that he thought he should say something about, I'm sure he would. He's a man of few words."
* * *
With trainer Dallas Stewart holding the shank, Kentucky Derby runner-up Commanding Curve enthusiastically grazed outside barn 9 this morning after putting in his final tune-up for Saturday's Belmont Stakes.
"He looks great," Stewart said. "He ate good last night, cooled out good yesterday, has good energy today, and his appetite's good. Everything so far is good with him."
This is the second straight year that Stewart comes to New York with a horse that ran second in the Derby and skipped the Preakness. Golden Soul was ninth of 14 behind Palace Malice in the 2013 Belmont.
"This horse, we were able to train a little more steady and a little more aggressive," Stewart said. "The other horse lost a little weight out of [the Derby]. It was muddy and he ran so hard, it was hard to get him back on that plateau. He felt good enough to run, but it just took some time with him."
Stewart said both Golden Soul and filly Unbridled Forever both emerged from Sunday's works in good shape. Golden Soul went a half-mile in 47.15 seconds and Unbridled Forever covered the same distance in 48.59, both over the main track. Golden Soul will run in the Grade 2, $500,000 Brooklyn Invitational at 1 ½ miles, and Unbridled Forever is scheduled to start in the Grade 1, $750,000 TVG Acorn for 3-year-old fillies. Both races are part of Saturday's Belmont undercard.
"I'm very happy with all my horses," Stewart said. "They each bounced back out of their races good. I'm looking forward to Saturday."
* * *
Despite being one of only three horses this year in position to compete in all three legs of the Triple Crown, Grade 1 Preakness runner-up Ride On Curlin continues to flourish for trainer Billy Gowan.
The bay son of two-time Horse of the Year and 2007 Belmont Stakes runner-up Curlin walked the shed row this morning following his seven-furlong work in 1:28.03 over Belmont's main track on Sunday.
Saturday's 146th Belmont Stakes will be the seventh start this year for Ride On Curlin, who was seventh behind California Chrome in the Kentucky Derby.
"He's perfect. Real good. I couldn't hold him on the ground," Gowan said. "He was like that the day after the Derby, too. He's just a tough horse; you can't knock him out. I worked him seven-eighths yesterday and he was bucking and playing this morning. I had to walk him with the lip chain. It's pretty amazing really. You don't find horses like that every day."
Once again, Ride On Curlin shares a shed row with California Chrome, who pushed his win streak to six races with a 1 ½-length victory in the Preakness. It was the closest any horse has gotten to the Triple Crown candidate during the streak.
"It's fun being in it, for sure. Being part of the Triple Crown is great," Gowan said. "This is just another race to me. You pull the girth the same as you do on a $5,000 claimer. It's a fact. You don't do anything different. You bridle them, you put the chamois on, you pull the girth and hope the rider doesn't screw it up."
* * *
Hall of Fame trainer Bill Mott continues to be pleased with the way Belmont Stakes contender Matuszak is progressing into the race.
The son of 2006 3-year-old champion Bernardini walked this morning after going five furlongs in 1:00.94 in company with stablemate Maximus Mike on Sunday.
"He looks fine," Mott said. "He worked well, and he's feeling good."
Among the horses that breezed for Mott on Monday was filly Close Hatches, one of the top choices in Saturday's Grade 1, $1 million Ogden Phipps for older females. She was timed by NYRA clockers in 47.25 seconds for a half-mile over the main track, the fastest of 37 works.
"She went well," Mott said. "We liked the way she went. I thought she was showing good energy."
Close Hatches is 2-for-2 this year, opening her 4-year-old campaign with victories in the Grade 2 Azeri on March 15 and the Grade 1 Apple Blossom on April 11, both at Oaklawn Park.
Last year, the daughter of First Defence won five of eight starts with two seconds, including triumphs in the Grade 1 Mother Goose at Belmont Park and the Grade 1 Cotillion before finishing second behind Ogden Phipps contender Beholder in the Breeders' Cup Distaff.
"She'll have to keep improving, of course, to win the type of races that she's going to be in on Saturday," Mott said. "She's kind of maintained that desire to win."
* * *
A decision is expected on Wednesday morning whether Social Inclusion, third in both the Grade 1 Wood Memorial and Grade 1 Preakness, will compete in either the 1 ½-mile Belmont Stakes or Grade 2, $500,000 Woody Stephens at seven furlongs on Saturday.
Owner Ron Sanchez said the Pioneerof the Nile colt was "70-30" to run in the Woody Stephens after having trouble schooling at the gate this morning. He is scheduled to school again during training hours on Wednesday.
"This morning we schooled him and he was acting up a little bit," Sanchez said. "He started getting a little bit nervous and sweating, and we have to work on that. He was kind of nervous before he went to the gate the first time, but he was calm. When he went back again, he was acting up. We have to do it again on Wednesday and then we'll see. If the entries were taken today, we would not run [in the Belmont]. It wouldn't make any sense."
Wherever he runs next, Social Inclusion will have a new rider. Irad Ortiz, Jr., leading the current Belmont Park meet in wins (24) and mounts (138), replaces Luis Contreras, who had been aboard for each of the horse's first four starts.
"He's a local rider, and he's in a good frame of mind," Sanchez said. "I like the way he rides, and he fits with the horse. Definitely, no matter which race we are going, he has to take the lead. We are focused on the future, and to keep this horse healthy. He's healthy, so we'll see what happens."
Looking down the road, Sanchez mentioned the Grade 1 Haskell Invitational, the Grade 1, $1.25 million Travers Stakes at Saratoga Race Course, and the Breeders' Cup as targets for Social Inclusion.
"We have time. We are going to do what's best for the horse," he said. "There's a lot of good races coming up."