• Team McLaughlin takes aim at Belmont Racing Festival Stakes • Stewart happy with G1 Belmont contenders Forever d'Oro, Seeking the Soul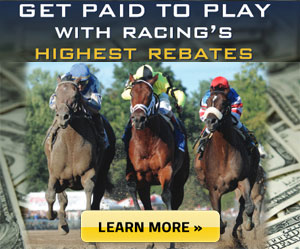 • Sheer Drama arrives Sunday for Saturday's G1 Ogden Phipps • Clement weighs G3 Jaipur options, Belmont hopeful Governor Malibu exits work in good order • Fields coming together for Belmont Stakes Day • Under the wire: Belmont contenders Destin, Stradivari walk Sunday
ELMONT, N.Y. - While multiple graded stakes-winning 3-year-old Mohaymen gets some time off before launching a summer campaign, trainer Kiaran McLaughlin will be busy with several stakes runners during the Belmont Stakes Racing Festival.
Recent Keeneland maiden winner Kareena is set to make her stakes debut in Friday's $150,000 Jersey Girl for 3-year-old fillies. On Saturday, McLaughlin will have Cavorting in the Grade 1, $1 million Ogden Phipps and is looking at running Frosted and Marking, both owned by Godolphin Stable, and possibly Shadwell Stable's Tamarkuz in the Grade 1, $1.25 million Mohegan Sun Metropolitan Handicap.
"Frosted is doing great, working weekly and ready to go," McLaughlin said Sunday morning. "Obviously it's maybe a little shorter than his ideal trip, but it is an important race to be on a resume for a stallion and we feel like going a mile there's going to be a ton of pace and he can finish strong, and hope he gets there."
Frosted and Marking are both scheduled to arrive at Belmont on Wednesday from Greentree Stables in Saratoga Springs, N.Y., where they have been training since arriving back in the U.S. from Dubai.
"Marking is doing very well, been working weekly also," McLaughlin said. "It's a tough, tough race for him but again it's such an important race for a possible stallion, and he is a possible stallion; great pedigree, beautiful horse."
Grade 1 winner Frosted, second to 2015 Triple Crown champion American Pharoah in the Belmont Stakes, won the Group 2 Al Maktoum Challenge Round 2 February 4 before finishing fourth in the Group 1 Dubai World Cup March 26, his most recent start.
Marking, by Bernardini, was second in the Grade 1 Malibu to end his 3-year-old season last December and has made three starts this year in Dubai, winning a February 25 handicap and finishing fourth in the Group 2 Godolphin Mile on the World Cup program.
McLaughlin said Frosted and Marking have adjusted well following their extended stay in the Middle East under the watch of his brother and assistant, Neal.
"The world is getting smaller and smaller. We sent our people. Neal was there and we were feeding them and training them and it's no big deal," he said. "We probably could have run earlier had we wanted to. Lady Shipman is a good example. She ran and won two stakes since coming back. They're doing great, look fabulous, no big deal."
A graded stakes winner at 2, 3 and 4, including the Grade 1 Test last summer at Saratoga, Cavorting is coming off a dominant five-length victory in the one-mile, Grade 2 Ruffian May 14 at Belmont. She stretches back out to 1 1/16 miles for the Ogden Phipps.
"She's here, training, and doing great. Her last race was fabulous. It was a 'wow' race," McLaughlin said. "She had a great run the other day going a mile, waiting and not going to the lead. We feel like she'll get the mile and sixteenth, no problem, provided we get a good trip. But she is doing very, very well."
* * *
Trainer Dallas Stewart reported that his Grade 1, $1.5 million Belmont Stakes-bound pair, recent maiden winners Forever d'Oro and Seeking the Soul, have been training forwardly ahead of their stakes debuts in the final leg of the Triple Crown.
Separated by little more than 700 miles and just shy of an hour, Charles Fipke's homebreds joined the Triple Crown trail almost simultaneously on May 29 when Seeking the Soul beat a maiden special weight field by a neck at Churchill Downs and was followed 51 minutes later by Forever d'Oro at Belmont Park, who posted a nose victory in a maiden special weight.
Forever d'Oro, a half-brother to multiple graded stakes winners Forever Unbridled and Unbridled Forever, has remained in training at Belmont since his win last weekend, Stewart said, and put in a 1 ¼-mile gallop on Sunday morning, overseen at Belmont by Stewart's assistant Bentley Combs.
"Bentley said he was really good," Stewart said by phone from his base at Churchill. "It was what we wanted, nothing fancy, just basic gallops right now. We're coming back in two weeks and we want a healthy and fit horse. Hopefully, we'll be able to maintain his fitness. Tomorrow or the next day, we'll probably pick it up in his distance, pick up his speed in the stretch just a little bit but that'll be about it."
Churchill-based Seeking the Soul will join his stablemate on Tuesday, when he is scheduled to travel to New York along with Forever Unbridled, an expected contender for the Ogden Phipps, and Tom's Ready, on point for the Grade 2, $500,000 Woody Stephens.
"I'm very happy with him," Stewart said of Seeking the Soul. "He's a real tough individual. He loves to train and he's tough around the barn for sure, but he's looked great [since his race]."
Grade 1 Apple Blossom winner Forever Unbridled turned in her last workout for the Ogden Phipps at Churchill Saturday, earning the bullet for five furlongs in 59 seconds.
"Yeah, 59 and easy," Stewart said. "[She went the] first half in 48 and finished out in [1:11]. I told the rider to pick it up a little at the eighth pole and she just quickened so fast. It was like she left the eighth pole and was at the wire by the time you could blink an eye."
Tom's Ready, who most recently finished 12th in the Kentucky Derby on May 7, could have an equipment adjustment in the Woody Stephens, Stewart said, after the colt worked a half-mile in 49 1/5 seconds without the blinkers he's donned since last fall.
"Tom's Ready worked really nice yesterday," he said. "We took the blinkers off and he looked good. We're contemplating whether we'll do that or not [for the race]. He's 'blinkers on' as of now, but I might take them off, we're thinking about it."
* * *
Harold Queen's multiple Grade 1-winning homebred Sheer Drama arrived on the Belmont Park backstretch a few minutes after 9 a.m. Sunday morning following a 22-hour ride from Gulfstream Park in Hallandale Beach, Fla.
Trained by David Fawkes, who chauffeurs the 6-year-old mare to her various engagements, Sheer Drama will make her next start in Saturday's Grade 1 Ogden Phipps, a designated "Win and You're In" race for the Breeders' Cup Distaff.
The 1 1/16-mile Ogden Phipps will be the 23rd career start and third at Belmont Park for Sheer Drama. She was fourth in a maiden special weight in July 2013 and second in the Belle Cherie Stakes that October in her stakes debut.
"The ship went perfect. It was excellent. She's dusty from the road, but she traveled great," Fawkes said. "She breezed the other day at home and went fantastic. She never carries a lot of flesh, that's just her. But, she came out of it great and everything is good. Her legs are great and everything's great."
Sheer Drama grazed for a while upon her arrival before being led into Barn 14. Fawkes said Belmont-based trainer Nick Esler, his former assistant, will be aboard when the Burning Roma mare goes to the track, possibly Monday morning.
"She may jog tomorrow. I'll have to see how she is in the morning. If she eats up and does everything right, I'll train her," Fawkes said. "She likes to get out. She likes to be outside and be with the horses."
Winner of the Grade 1 Delaware Handicap and Grade 1 Personal Ensign last year, Sheer Drama opened 2016 with a victory in the Grade 1 Madison April 9 at Keeneland. Most recently she was third behind Ogden Phipps-bound rival Curalina in the Grade 1 La Troienne, her third loss in as many tries at Churchill Downs.
"She's run three times and got beat three times. She's much better on a different surface. She just doesn't like it," Fawkes said. "She actually runs better [shipping] than she does staying. She stayed in Kentucky [after the Madison] and she was third. When she shipped in, she won. She shipped to Delaware and she won, she shipped to Saratoga and she won. She's good."
Also pointing to the Ogden Phipps are fellow Grade 1 winners Cavorting, Forever Unbridled and Stopchargingmaria and Grade 3 winner Carrumba.
"I'm kind of throwing her last race out a little bit. In a perfect world, if I could do it all over again I wouldn't have run in there, but how do you know unless you run?" Fawkes said. "[Curalina] ran a huge race. Maybe she'll bounce; who knows. A lot of times when they run big races like that they bounce off the layoff, and I think that was a little bit of what happened with [Sheer Drama]." * * *
Trainer Christophe Clement confirmed he will saddle at least one runner in Saturday's Grade 3, $300,000 Jaipur Invitational, citing Waterford Stable's Summation Time and Patricia Generazio's Pure Sensation as possibilities.
The 5-year-old Summation Time has been winless in three starts this year but finished an encouraging second at Gulfstream Park on January 16 in the Sunshine Millions Turf Sprint Stakes. Pure Sensation made his first start of the year running fifth to his stablemate in the Sunshine Millions Turf Sprint, but last year picked up a graded stakes win in September at Parx in the Grade 3 Turf Monster Handicap.
"I will decide sometime between tomorrow and Tuesday," said Clement. "They are both doing well and have been here training well at Belmont. We'll run one of them for sure. We'll just have to wait and watch the weather to see how they train for the next few days."
Switching gears, Clement also reported Belmont Stakes hopeful Governor Malibu came out of his Friday morning workout, in which he completing six furlongs in 1:13.42, in good order.
"He's doing great," said Clement, who won the 2014 Belmont with Tonalist. "[He's] training forwardly and he had a nice work two days ago. The plan is to go to the Belmont with Joel Rosario aboard."
Lastly, looking to pull off a family double, Clement reported that his brother trainer Nicolas Clement from their native France would enter Now We Can in the $300,000 Belmont Gold Cup Invitational on Friday.
"I know that he likes him," said Clement. "He arrived to Belmont yesterday morning so we'll see what happens. It's very exciting."
* * *
The following are the early stakes probables for Belmont Stakes Day on Saturday, June 11 at Belmont Park, highlighted by the 148th running of the Grade 1, $1.5 million Belmont Stakes. Saturday's card will draw on Wednesday, June 8.
Saturday, June 11 $150,000 Easy Goer, 3-year-olds, 1 1/6 miles: Cupid, Discreet Angel, Economic Model, Race Me Home, Rally Cry, Seymourdini, Voluntario. Questionable: Hit It Once More, Its All Relevant.
Grade 3, $300,000 Jaipur Invitational, 4-year-olds and up, six furlongs, Widener turf: A Lot, Commute, Green Gratto, Green Mask, Guns Loaded, Hootenanny, Hothersal, Mosler, Night Officer, Ready for Rye, Rocket Heat, Royal Squeeze. Questionable: Obviously.
Grade 2, $400,000 Brooklyn Invitational, 4-year-olds and up, 1 1/2 miles: Catholic Cowboy, Doyouknowsomething, Idolo Porteno, Kid Cruz, Neck 'n Neck, Samraat, Securitiz, Turco Bravo. Questionable: Elnaawi, Red Rifle, Shaman Ghost, Waymond Boyd.
Grade 2, $500,000 Woody Stephens, 3-year-olds, seven furlongs: Awesome Gent, Counterforce, Dig Deep, I Will Score, Justin Squared, King Kranz, Mrazek, Seymourdini, Sharp Azteca, Tale of S'avall, Tom's Ready.
Grade 1, $1.25 million Mohegan Sun Metropolitan Handicap, 3-year-olds and up, one mile: Ami's Flatter, Anchor Down, Blofeld, Calculator, Frosted, Marking, Noble Bird, Sloane Avenue, Stanford, Tamarkuz, Upstart. Questionable: Donworth and El Kabeir.
Grade 1, $1 million Woodford Reserve Manhattan, 4-year-olds and up, 1 1/4 miles, inner turf: Big Blue Kitten, Divisidero, Flintshire, Grand Tito, Ironicus, Oathkeeper, Take the Stand, Triple Threat, Wake Forest, World Approval. Questionable: Money Multiplier and Slumber.
Grade 1, $1 million Ogden Phipps, fillies and mares 4-year-olds and up, 1 1/16 miles: Carrumba, Cavorting, Curalina, Forever Unbridled, Sheer Drama Stopchargingmaria. Questionable: Big Book, By the Moon, Desert Valley.
Grade 1, $700,000 Longines Just a Game, fillies and mares 4-years-old and up, one mile, Widener turf: Celestine, Faufiler, Irish Rookie, La Berma, Lady Lara, Lexie Lou, Mrs McDougal, My Miss Sophia, Prize Exhibit, Rainha da Bateria, Recepta, Sandiva, Strike Charmer. Questionable: Mizz Money, Tapitry.
Grade 1, $700,000 Acorn, 3-year-olds fillies, one mile: Carina Mia, Cathryn Sophia, Forever Darling, Go Maggie Go, Paola Queen. Questionable: Off the Tracks, Rachel's Valentina.
Grade 1, $1.5 million Belmont Stakes, 3-year-olds, 1/2 miles: Brody's Cause, Cherry Wine, Creator, Destin, Exaggerator, Forever d'Oro, Governor Malibu, Lani, Seeking the Soul, Stradivari, Suddenbreakingnews, Trojan Nation.
Under the Wire: Destin and Stradivari walked the shedrow on Sunday, standard procedure for Todd Pletcher-trained horses on the second day after a workout. The pair jogged on the training track Saturday after putting in their final breezes for the Belmont Stakes on Friday.
Both horses will gallop on Monday. Pletcher generally trains his horses on the training track but said that he might opt for the main track early Monday morning provided the track condition is to his liking. Heavy rain is expected to hit the area Sunday afternoon into the evening hours. Awesome Gent, who was scratched from the restricted Mike Lee Stakes here May 30 because of a wet track, will run in the Grade 2, $500,000 Woody Stephens on Belmont Stakes Day. New York-bred Awesome Gent finished fourth in his last two races, the Grade 3 Bay Shore and Gold Fever Stakes, which were both run on wet tracks. "He's much more effective on dry tracks," Pletcher said. Awesome Gent, a winner of 3 of 6 starts, was the workmate for Belmont Stakes hopeful Destin on June 3. * * *
Hall of Famer Shug McGaughey trainees Ironicus and Carrumba wrapped up their final preparations for their respective Belmont Stakes Racing Festival assignments on Sunday morning. Stuart S. Janney III's Ironicus, on tap for the Grade 1, $1 million Woodford Reserve Manhattan, breezed four furlongs in :48.44 over the main track while Carrumba, pointed for the Grade 1 Ogden Phipps, breezed four furlongs in :49.03.
* * *
Highland Sky emerged from his runner-up finish in Saturday's Grade 3 Pennine Ridge in good order, according to trainer Barclay Tagg: "He came back great so far. He was out grazing this morning and he's been pretty chipper." Highland Sky remains on target for the Grade 1 Belmont Derby on July 9, Tagg said, after the Sky Mesa colt closed late in the Pennine Ridge to finish a neck behind Camelot Kitten and a nose in front of Call Provision. "I thought he didn't have a chance in the world when they came off the turn because he was pushed way out and left hanging out there, and he still made it up and only got beat a couple of inches. I thought we ran a winning race."