• Triple Crown winner American Pharoah emerges from Belmont in fine fettle • McGaughey talks Honor Code, Triple Crown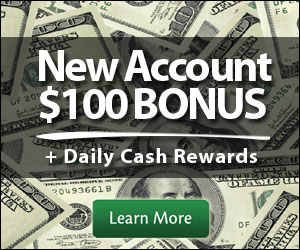 • Belmont runner-up McLaughlin praises American Pharoah • Pletcher runners come back in good shape • Fifth with Frammento, Zito admires feat of American Pharoah, Baffert • Brown reflects on stable's performance, Belmont Stakes Day
ELMONT, N.Y. - On the morning after American Pharoah ended a 37-year drought by winning the Grade 1, $1.5 million Belmont Stakes to become only the 12th Triple Crown winner, the Zayat Stables homebred was perfectly healthy and happy as his connections were still soaking in all of the emotions related to the significance of the achievement that has been termed "the most difficult in all of sports to accomplish."
"It was a beautiful moment and I'll never forget the sound of the crowd when they were turning for home. I've never been involved in anything like that," Hall of Fame trainer Bob Baffert said while holding the shank on the horse outside of the barn at 7:30 a.m., and then in an extraordinarily unusual gesture, inviting the assembled media to come up and pet American Pharoah to demonstrate the colt's gentle and loving nature.
"I just wanted to share him with everybody to show how kind and how sweet he is. He's been so special to me because for some reason he connects with me. Horses of his caliber are not that nice. He's just sweet and he's so different from any other horse I've had," said Baffert, who won the Belmont once before with Point Given in 2001 but came up empty in three previous Triple Crown tries with Silver Charm, Real Quiet and War Emblem.
Baffert said that he was amazed by the overwhelming and vociferous support from the fans on hand at Belmont Park, not one of whom heckled him, and that was a first in his lengthy career.
"Everybody was on board with this horse," he said. "This journey with this horse has been incredible since we started it. From the Rebel (Stakes) to the Arkansas Derby, the whole (Kentucky) Derby thing, and all. There was a lot of pressure, and then there's the stress. I was really relieved to win the Derby, and I was happy to win the Preakness, and yesterday was very emotional for me."
Baffert recalled his previous three attempts to grab Triple Crown glory with Silver Charm, Real Quiet and War Emblem that fell short.
"Sometimes I can't believe I have him (American Pharoah) in my barn," he said. "To see this horse finally do something like this...I was starting to believe that maybe it was never going to happen. I was starting to think that maybe it's the breed, but it's not the breed. We just have to wait until a superior horse comes around, and they don't come around that often. You have to have a superior horse, and he also has to be tough and be able to handle the grind."
American Pharoah, undefeated in all starts but his maiden effort and unbeaten in 2015, proved with his front-running, 5 ½-length Belmont victory that he is "the one."
Ahmed Zayat, the colt's owner and breeder and the owner of American Pharoah's sire Pioneerof the Nile, said at a morning news conference that he realized this horse was exceptional from the start.
"We were told from the time he was a young foal that he was special, and I told that to Bob from Day One," Zayat said before watching American Pharoah's Triple Crown banner unfurled to hang with those of the previous 11 winners. "Then when he went to Bob's barn, it was the same. Bob never hypes a horse, but he did tell me 'He's the one, but let's keep that between ourselves because we don't want to jinx him.' Now the secret is out."
Baffert said that despite the grueling task of having to run in all three Triple Crown races and having won all five of his starts since mid-March, the beautifully conformed and brightly shining American Pharoah remains in remarkable good health and spirits.
"Looking at the horse today, he looked pretty darn good for a horse that just ran a mile and a half. He's a tough horse. Today he looked like he could run back in three weeks," he said.
Nonetheless, American Pharaoh, who stepped on a van at about 7:30 a.m. Sunday and headed to the airport for flight back to Churchill Downs, is getting a well-deserved break. His trainer will give him at least four days off to recover, and then decide when to fly him back to their Southern California headquarters.
Zayat, who has already sealed the deal with Coolmore for the horse's stallion rights and cut marketing rights deals, adamantly stated that he will not be immediately retired after winning Triple Crown glory. As long as the colt is healthy and happy, he will remain in training.
"After we freshen him up, we have options," said Baffert, who mentioned the Grade 1 Haskell Invitational at Monmouth, the Grade 2 Jim Dandy and the Grade 1 Travers Stakes at Saratoga Race Course, and a "little race" at Del Mar, most likely the Grade 1 Pacific Classic.
All of the races will be contested in August and are on the road to the $5 million Breeders' Cup Classic.
"We'll have time to figure it all out, and right now we just want to love on him and enjoy him," Baffert said.
Both Zayat and Baffert recognize that American Pharoah is now racing royalty and how much their Triple Crown winner means to the sport and to his ever-growing legion of loyal and loving fans.
"We want to share him with the fans. He's our Stanley Cup," said Baffert.
* * * Hall of Fame trainer Shug McGaughey reported Sunday morning that Lane's End Racing and Dell Ridge Farm's Honor Code emerged from his dominant victory in Saturday's Grade 1, $1.25 million Metropolitan Handicap in good order.
The 4-year-old A.P. Indy ridgling captured his third graded stakes victory and first Grade 1 in last-to-first fashion, sweeping past the field with a dramatic stretch run to win by 3 ¾ lengths under jockey Javier Castellano.
"He seemed to come back really good," McGaughey said. "He's a very, very good horse. He got some pace and Javier let him settle, and when he asked him he really finished the last part of it. He had been training really well around here and I thought they would know he was in there, but I didn't know he would dominate the way he did."
The next major race for older horses in New York is the Grade 2, $500,000 Suburban Handicap on July 4 at Belmont, though McGaughey has no set plan for Honor Code.
"I'm just going to let him get out of it," he said. "I don't know if I'll run in the Suburban or not going a mile and a quarter, but we'll just wait and see."
McGaughey's first career Met Mile victory came two hours before American Pharoah became the 12th Triple Crown champion with a win in the Belmont Stakes to cap NYRA's inaugural Belmont Stakes Racing Festival presented by DraftKings.
"The racing was great, the crowd was great. I thought American Pharoah was great," he said. "Going into it, I thought he was the best horse in the race by far. Odds say he wasn't going to win, but he dominated them yesterday and my hat's off to him. I think in the coming weeks it's going to be good for racing. I was listening to the radio this morning and that's all they're really talking about. It's all really good. I think NYRA did a really, really good job yesterday. Everything was very positive."
* * *
Trainer Kiaran McLaughlin had a big day on Saturday, sending out Wedding Toast to victory in the Grade 1, $1 million Ogden Phipps and Frosted to a second-place finish in the Belmont.
A homebred daughter of Street Sense owned by Godolphin Racing, Wedding Toast led the Ogden Phipps field from start to finish, besting last year's Champion 3-Year-Old Filly Untapable by five lengths on the wire.
Later on the card, Frosted sat just off the pace in the Belmont and took a run at American Pharoah in upper stretch, but was no match for his Triple Crown-winning rival, who drew off to win by 5 ½ lengths.
"It was an exciting race," said McLaughlin. "For about three strides I started to call on [Frosted] and then I looked back at the leader and said, 'oops.' We were very proud of our horse, he ran very well he just ran into a star.
"It was a great day of racing, to have a Triple Crown winner," McLaughlin added. "We were second best, no excuses. We got paid for second this time, last time we thought we were second best but finished fourth [in the Kentucky Derby]. American Pharoah is a great horse; he does everything right and he does it effortlessly."
According to McLaughlin, both runners came back to the barn in good shape.
* * *
Belmont Stakes runners Materiality and Madefromlucky came back from Belmont Park's marquee race in good order, according to trainer Todd Pletcher at his barn on Sunday morning.
Madefromlucky, ridden to a sixth-place finish by Javier Castellano, was held wide through much of the 1 ½-mile race and failed to menace in the end. Materiality, meanwhile, stalked American Pharoah for a mile before fading to last under John Velazquez.
Pletcher saddled 14 runners on Belmont Stakes Day, recording three wins, a second and a third-place finish.
His two big winners on the day, Grade 1 Acorn hero Curalina and Grade 2 Brooklyn Invitational victor Coach Inge, returned in fine fettle as well, Pletcher reported.
"Coach Inge is good, he came out of the race well, and I thought [Curalina] ran very, very impressively, especially considering the start," Pletcher said. "She recovered and put in a strong quarter-mile after that and was able to sustain it. I was pretty impressed with her."
* * *
Unable to prevent a Triple Crown winner for the third time, Hall of Fame trainer Nick Zito was full of praise for the feat accomplished by American Pharoah in Saturday's Belmont Stakes.
The Zayat Stables homebred became the first horse in 37 years to sweep the Kentucky Derby, Preakness and Belmont, and just the 12th in thoroughbred history. Because of the drought and the stress of running three races in five weeks, arguments have been made to alter the Triple Crown schedule.
"We watched a great horse run yesterday," Zito said Sunday morning. "Last year, California Chrome's owner said we'll never witness a Triple Crown in his lifetime. Nick Zito's been saying this for years: don't change it. Don't change it, because it's the hardest thing to do in sports and when a great horse comes along, you'll see it. Well, a great horse came along. The game won yesterday."
Zito also complimented the job done by Baffert, a fellow Hall of Famer who had failed with previous Triple Crown bids in 1997, 1998 and 2002.
"I'm in awe about Baffert's four tries. I just can't get that out of my mind," Zito said. "It's just spectacular. Unbelievable. Most trainers, when they're done with their careers, maybe if they're lucky they'll have one chance. He's had four. It just shows you how good he is. That's it. You've got to give him credit."
Each of Zito's two Belmont Stakes victories, with Birdstone in 2004 and Da' Tara in 2008, dashed previous Triple Crown hopes. He was not as lucky this year with Mossarosa's Grade 2-placed Frammento, who made a move to get into contention on the far turn under Hall of Fame rider Mike Smith but flattened out and wound up fifth, 15 lengths behind American Pharoah.
"He came back good, thank God, and looked good," Zito said. "He was making a nice move around the turn and it looked like he'd definitely be in the money. I was hoping we'd be second or third. He was passing [Keen Ice] and as soon as Mike hit him left-handed, he just kind of lost interest. You would think it would be the opposite. As soon as he hit him, he hung. That was it. When he was hand-riding he was moving right by them and I thought, 'This is great.' Once they let [American Pharoah] get away easy, it was over."
Zito said Frammento will stay at Belmont for a few days before returning to his string at the Oklahoma training track in Saratoga Springs, N.Y. later this week.
"Mike loved him. Mike said he's just learning," Zito said. "Gary [Stevens] said the same thing when he rode him. That's two Hall of Fame jockeys. We'll just keep pressing on, wait for the summer, head up to Saratoga and pick one of those races out. Knowing us, we may show up in the Travers."
The 146th running of the Grade 1, $1.25 million Travers Stakes will take place August 29.
* * *
Finishing second in the "Sunny Jim" Fitzsimmons standings for top trainer during the Belmont Stakes Racing Festival, Chad Brown reflected on his stable's performances highlighted by wins in the Grade 1 Knob Creek Manhattan by Slumber, March in the Grade 2 Woody Stephens, and Innovation Economy in the Belmont Gold Cup.
"It was a great two days of cards that NYRA put on and I was glad to be a part of it," said Brown. "A lot of different clients had horses with me that participated and everyone really seemed happy win or lose, everyone had a good experience and that should be noted and NYRA should really be given credit for that. As far as our racing goes we're very grateful for the horses that won, it was an outstanding weekend in that regard and of course there was a few down moments. We had a couple horses not fire two that we're really going to try to get our head around like Ball Dancing and Stephanie's Kitten, so it was highs and lows and we're just going to evaluate everything over the next couple of days and move on from here."
With American Phoaroah becoming racing's fist Triple Crown winner since 1978 in Saturday's Belmont Stakes, Brown also reflected on the experience of watching and witnessing the moment.
"We watched the race from my box and I think it was an outstanding performance from the horse, all the connections, and particularly Bob Baffert," said Brown. "He deserves a lot of credit for his horsemanship. For that horse to miss the Breeders' Cup Juvenile with an injury, and then in January to not know if he was going to be racing in any of the Triple Crown races, to have him perform as well as he did in all three events dealing with a foot issue and all that. I can tell you as a trainer that's an extraordinary training job for that horse. I know he's [Bob Baffert] going to deflect a lot of attention to the horse, which is admirable, but I can tell you being a trainer for a living that's a remarkable feat. I don't know if I've heard that much noise at the eighth-pole at any sporting event I've ever been to so it was something I'll never forget."