• Matterhorn purchased by Eclipse Thoroughbred Partners, now possible for Belmont Stakes; Comissioner, Palace Malice, and Princess of Sylmar emerge from Sunday works in good shape • Matuszak breezes for G1 Belmont, Close Hatches for G1 Phipps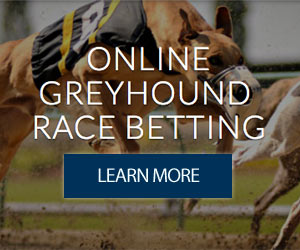 • Wicked Strong exits one-mile breeze in good shape • Tonalist on key following Sunday breeze
ELMONT, N.Y. - Trainer Todd Pletcher on Monday confirmed that Matterhorn is now possible for the Grade 1, $1.5 million Belmont Stakes on June 7. The colt, fourth in the Grade 2 Peter Pan on May 10, recently was purchased by Eclipse Thoroughbred Partners from Mrs. John Magnier, Derrick Smith, and Michael Tabor.
Matterhorn, who finished 6 ¼ lengths behind Tonalist in the Peter Pan, on Sunday breezed five furlongs in 48.27 seconds, the second quickest of 57 moves at the distance that day.
"I spoke to [Eclipse Thoroughbred Partners president] Aron Wellman yesterday after the breeze, and we're keeping an eye on how he trains this week," said Pletcher. "A lot will depend on how he breezes on Sunday, but he's under consideration [for the Belmont Stakes]."
Also on the worktab yesterday for Pletcher were Commissioner, the Peter Pan runner-up who is confirmed for the Belmont Stakes; Palace Malice, confirmed for the Grade 1 Metropolitan Handicap; and Princess of Sylmar, who is targeting the Grade 1 Ogden Phipps. The Belmont Stakes, Met Mile, and Ogden Phipps all will be contested June 7.
"[Commissioner] came back very well," said Pletcher. "A quiet morning. We'll watch the forecast, but he's scheduled to breeze again on Sunday."
* * *
Matuszak, trained by Hall of Famer Bill Mott for George Prussin, hit the track early Sunday morning in preparation of the June 7 Belmont Stakes. The 3-year-old son of Bernardini has only one win to his credit, but is coming off a second-place finish in the Federico Tesio despite a troubled trip. The Mott trainee breezed five furlongs in 1:01.36 seconds and galloped out six furlongs in 1:14.47 in company with Abraham.
"Matuszak was good," said Mott. "He went with [Abraham] and finished on even terms with him. It wasn't quite as fast as last week but they went off a little slow."
On Monday, Mott had the talented filly Close Hatches on the worktab, with the filly officially covering five furlongs in 1:00.12. A three-time Grade 1 winner and runner-up in last year's Breeders' Cup Distaff, Close Hatches is undefeated through two starts in 2014.
"Close Hatches was good," said Mott. "I had :59 and 3 and the clockers had a minute. She looked fine; it was kind of what we were hoping for, that type of work. It looked like she should have got enough out of it and she cooled out fine."
Despite the hype surrounding the Belmont Stakes and California Chrome's Triple Crown bid, Mott believes the Ogden Phipps - which will feature Beholder, Princess of Sylmar, and Close Hatches - will not get lost in the shuffle.
"I don't think the Ogden Phipps will be overlooked," said Mott. "I think there will be a lot of buzz around it. When you get a race that competitive - all those fillies are very well known, they were finalists for an Eclipse award - I think people care."
* * *
Centennial Farm's Wicked Strong came out of his one-mile breeze on Sunday in fine fettle, Jimmy Jerkens said Monday morning.
"He's in good shape," said Jerkens. "Nothing really to say."
The move was Wicked Strong's second at one mile in his career and sixth at seven furlongs or longer. His previous one-mile breeze came in January at Palm Meadows, and he breezed seven furlongs before both his victory in the Grade 1 TwinSpires.com Wood Memorial in April at Aqueduct Racetrack and his fourth-place finish in the Grade 1 Kentucky Derby on May 3.
"He's done it before, he's used to it," said Jerkens of Wicked Strong's longer workouts. "It's nothing new to him. It's not like we surprised him with it. It's pretty routine for him. He's done it a lot, even as a 2-year-old. Not that fast, obviously."
* * *
Belmont Stakes hopeful Tonalist came out of his breeze in good order, according to trainer Christophe Clement. The son of Tapit went five furlongs in 1:01.63 on Saturday morning in preparation of the June 7 "Test of the Champion".
"He came out of the work in excellent shape and looks very well to me," said Clement. "He jogged around the main track once [Sunday morning] and we took him into the starting gate to go in and back out."
The 3-year-old colt will have his final work before the Belmont Stakes on either the Saturday or Sunday before the race, depending on the weather, according to Clement.