• Triple Crown hopeful American Pharoah is 'all systems go' for G1 Belmont Stakes • Pletcher duo well-suited to Belmont, according to trainer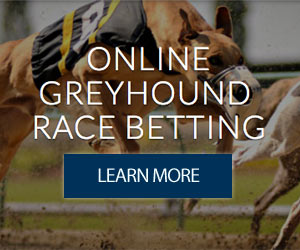 • Anticipation builds for McLaughlin, Frosted • Stewart pleased with rider change on Tale of Verve for Belmont • Mubtaahij receives final blowout for Belmont • Keen Ice gets familiar with 'Big Sandy' • Frammento gives Zito third chance to upset Triple Crown
ELMONT, N.Y. - All systems go.
That was the pronouncement by Hall of Fame trainer Bob Baffert after he watched Kentucky Derby and Preakness winner American Pharoah gallop on the main track Thursday morning in preparation for Saturday's Grade 1, $1.5 million Belmont Stakes, the third leg of the elusive Triple Crown to be contested as part of the Belmont Stakes Racing Festival presented by DraftKings.
"It was his first trip around there and we jogged straight off and he started galloping about the seven-eighths pole. I really couldn't see anything down the backside because it's so big around there, but when he finally came down the stretch he was moving so fluid, just like he usually does. It was a very positive gallop. He looks like he's just moving along like he's always moved along. It was very comforting to see that," said Baffert.
American Pharoah, the reigning 2-year-old Male Champion, has never raced at Belmont Park and the 1 ½-mile "Test of the Champion" has unraveled the high hopes for Triple Crown immortality of 13 other horses since Affirmed last captured the glory in 1978.
Baffert thinks the Zayat Stables homebred son of Pioneerof the Nile, who went out to the track under regular exercise rider Jorge Alvarez and accompanied by assistant trainer Jimmy Barnes on Smokey the stable pony right after the break at 8:45 a.m., is coming out of the first two legs the best he can be.
"You can tell he still has his energy. It's still there. So far, from everything he's seen he still has his energy. He's holding his form really well," Baffert said. "We look at their body language and he looks bright. His eyes, his ears, look good. When we put the saddle on him and brought him out and gave him a couple of rounds around the barn, you could tell he's happy and enjoying what he does. He's a very happy horse and you could tell he was enjoying himself out there this morning. That's the way he runs.
"When he's happy, he really enjoys running. I think he was happy to get out there and take a spin around the track. His exercise rider said he was pretty tough and wanted to do a lot more. It was a very good sign," continued Baffert.
American Pharoah, who is undefeated since losing his debut in a maiden special weight race at Del Mar in August and has earned $3,730,300 while winning six of seven starts, has never traveled farther than the 1 1/4 miles of the Kentucky Derby. With 2003 Belmont winner Empire Maker as his paternal sire, he may stay the trip.
"He doesn't know he has to go the extra distance, so we're going to surprise him with that one," Baffert said.
So far American Pharoah, whose dam sire was the good sprinter Yankee Gentleman, has handled all that's been thrown at him. Forced to skip the Grade 1, $2 million Breeders' Cup Juvenile, where he was the prohibitive pre-race favorite, due to a foot injury suffered while training, Baffert gave him plenty of time before running him in March for the Grade 2 Rebel Stakes at Oaklawn Park.
"We brought him back this year and he's been golden since then," said Baffert, who added that he knew the bay colt was his Derby horse once he won the Grade 1 FrontRunner around two turns gate-to-wire at Santa Anita in September. "He's just marched right along. They're very fragile, which is why you have to enjoy every day of this and hope he keeps it together. Like with any athlete, one little misstep or whatever....they can do something, or get sick. They're just like little kids. So far, so good, and now we're keeping our fingers crossed."
American Pharoah, along with stablemates Bayern and Enchanting Lady, visited the paddock for their first schooling lesson on Thursday around 11:30 a.m. Although Bayern is the defending Breeders' Cup Classic winner as he heads into Saturday's double-tough Grade 1, $1.25 Metropolitan Handicap and the filly is running in Friday's Jersey Girl Stakes, all eyes were on the beautifully conformed American Pharoah.
"I expect Bayern to run really well," Baffert said of the 2014 Grade 2 Woody Stephens Stakes winner, who put on a powerful performance to win by 7 1/2 lengths on last year's Belmont Stakes undercard. "He really needed his last race when he didn't run well at all. He's got the speed inside of him, but he's got plenty of speed, too."
Bayern's Breeders' Cup Classic win was especially meaningful to Baffert as it filled in one of only two empty spots on the silver-haired trainer's long and stellar resume. Now the Triple Crown is the only one missing.
Nonetheless, he downplayed the significance of the accomplishment and all it would hold for him.
"I've had my career," said Baffert, who won the 2001 Belmont with Point Given but has come up empty with Silver Charm, Real Quiet and War Emblem in Triple Crown tries. "I'm just finishing off and not thinking about myself. We've been very fortunate to accomplish what we have. I've never set any goals for myself. I'm just hoping there is another good 2-year-old coming into the barn. Every year I say there is no way I can never have another year as good as this one. I've been so fortunate to have a lot of good horses come through this barn, so you just have to count your blessings."
But American Pharoah's owner and long-time client Ahmed Zayat wasn't buying any of that.
Zayat grabbed the news conference microphone to say, "Don't believe a word he said. I can tell you about this guy. He is the most competitive guy I have ever known in my life. He does set goals and they are extremely high and lofty. He wants to go down in history as one of the best that America knew. And for me, he is the best."
* * * When Todd Pletcher finished training his last set of horses on Thursday morning, he found an NBC camera crew awaiting his arrival at the barn. After a quick interview, Pletcher fielded some questions from the print media about his Belmont Stakes starters, Madefromlucky and Materiality.
Responding to a question about the strengths his Belmont hopefuls bring to Saturday's race, he started with Peter Pan winner Madefromlucky.
"In Madefromlucky's case, he has a win over the track. One of the things we didn't think he was doing particularly well at other tracks was running the turns," Pletcher said. "And it seems he [handles] the turns the best here at Belmont. The wider configuration -- it's basically from the half [mile pole] to the quarter pole -- and it's big sweeping turn in there -- he handles. And I think [Madefromlucky's] grinding style suits a mile and a half well."
As for Materiality, the sixth-place finisher in the Kentucky Derby, he said the following:
"[Like Madefromlucky], he also has two wins at a mile and an eighth. He's by Afleet Alex, who was able to win the Belmont, so pedigree-wise I think he has that going for him."
Materiality rallied in the Kentucky Derby after a slow start. Pletcher doesn't think that will be an issue on Saturday.
"He drew a better post [8] to start with. Hopefully, his time in the gate will be significantly less than it was in the Derby," Pletcher said. "He was the third horse to load in the Derby, and he spent a long time in the gate. The only thing I can think of and came to the conclusion, he fell asleep a little bit in the gate. He's always been a horse that breaks well."
Both horses galloped at 6 a.m. on the training track, which Pletcher is known to use on occasion, even with Belmont Stakes starters, rather than the main track.
"Both tracks have had a lot of rain here in the last few days," Pletcher said. "I thought when I walked out on them this morning, the training track [surface] was slightly better. The other thing I have noticed, having been stabled here for years, it gets a little crazy over here at the main track in the couple days leading up to [the Belmont]. I just wanted a little quieter setting over [at the training track]."
Later in the morning, Madefromlucky and Materiality schooled in the paddock, shortly before the arrival of American Pharoah. Madefromlucky, a handsome chestnut with a white face, kicked up his heels on a few occasions during the schooling session.
* * *
Two days out from the Belmont Stakes, trainer Kiaran McLaughlin sent his star 3-year-old colt Frosted out for a morning and was pleased with the way the Grade 1 TwinSpires.com Wood Memorial winner looked.
McLaughlin, who sent out Jazil to victory in the 2006 Belmont, said Frosted will gallop on Friday and then again on Saturday due to the late post time of the race. As anticipation for the race rises, the veteran horseman is not immune to it.
"Your adrenaline gets pumping, you get a little nervous, but you're more excited than anything. The pressure is not on us, though," said McLaughlin.
In his most recent outing, Frosted finished fourth in the Kentucky Derby, beaten 3 ¼ lengths by American Pharoah. With the racing world holding its collective breath in anticipation of a Triple Crown winner, McLaughlin says he doesn't mind playing the role of villain.
"We hope people are booing us after the race. We don't mind a Triple Crown winner, just not this year," he said.
Frosted will break from post 6 with Joel Rosario aboard. He is the 5-1 second choice on the morning line.
* * *
Despite losing jockey Joel Rosario to Frosted, trainer Dallas Stewart is very pleased with the position he's in with Preakness runner-up Tale of Verve heading into the Belmont Stakes.
Shortly after Tale of Verve's surprising second-place finish in the middle leg of the Triple Crown with Rosario in the irons, Stewart secured the services of Hall of Fame jockey Gary Stevens for the Belmont.
"A day or so later [after the Preakness] I kind of asked Rosario's agent and he said 'hey I might have to ride Frosted.' As soon as they say that, I go get a rider. I don't play around," said Stewart.
Stevens, who rides predominantly in California, is a three-time winner of the "Test of the Champion." He won first with Thunder Gulch in 1995, again in 1998 with Victory Gallop, who upset Real Quiet's Triple Crown bid, and then piloted the Bob Baffert-trained Point Given to victory in 2001.
In his most recent Belmont start, Stevens finished second aboard 2013 Preakness winner Oxbow.
"He [Gary] actually called and I called his agent and said I'll let you know by tomorrow but we're looking good. He wanted to ride him. He knows how to win this race and he's winning every week in California. He's riding well, and I like to see that," Stewart said.
Stevens and Tale of Verve will leave from post 2 on Saturday. It will be the veteran jockey's first time aboard the colt after riding Firing Line in the first two legs of the Triple Crown.
* * *
With five works under his belt since arriving in New York, Mubtaahij received a final blowout Thursday morning in preparation for Saturday's Belmont Stakes.
The son of Dubawi worked three furlongs in 38.40 seconds, ranking 14th out of 22 at the distance over the main track, and returned in good order, according to his trainer Mike de Kock.
"He's [Mubtaahij] striding very well here, he stretched along nicely this morning, he's doing well and that's something we can measure," said de Kock who's a proponent of using the EquinITy training device which monitors heart rate, stride length, and medication among other capabilities.
"I've been using it [EquinITy] for the past two years," de Kock said. "We use it in Dubai extensively and England. It's a good management tool as well. You can find races, and put down your medications, and it can flag a horse that can't run that's been given a medication. To be honest, we're still learning but it's impressive."
Mubtaahij will break from the rail in the Belmont and be ridden for the first time by Irad Ortiz, Jr.
* * *
Belmont Stakes challenger Keen Ice became acquainted with the main track on Thursday morning, his first outing since arriving at Belmont Park on Tuesday afternoon. The bay son of Curlin went out shortly after the renovation break, crossing the finish line twice during an easy two-mile jog, according to trainer Dale Romans, who was on hand for the light move.
"He looked good this morning," Romans reported. "He just jogged and he walked part of the way. Twice around is three miles and we only wanted to go two, so he walked a mile and jogged about two."
Romans said that allowing Keen Ice to adjust to his new surroundings will be his biggest priority leading up to race day. Keen Ice, owned by Donegal Racing, turned in his final workout for the Belmont Stakes at Churchill Downs Tuesday morning, only hours before boarding a flight bound for New York, the same flight carrying Triple Crown hopeful American Pharoah.
"Today was more about letting him look around at the scenery because it's a lot different than any place else," Romans said. "Tomorrow, he'll get another good look around and he'll be ready to roll. Everything's been so easy so far. When things go easy, they usually end up good. All the heavy lifting is done; we'll go an easy gallop tomorrow, stand in the gate and it's all done."
Yesterday, Keen Ice drew post 7 in the eight-horse field, which may prove to be a lucky number for Romans, who has saddled five starters in the Belmont Stakes resulting in a trio of third-place finishes, most recently with Medal Count in 2014.
"I like my post, but it doesn't make a big difference in this race," said Romans. "You've got a mile and a half so it's not like the first quarter is going to be a 'do or die.' I like having horses on both sides of my horse when they break. That's the biggest thing. They seem to come out a little straighter and cleaner and not break into the open area like when they're in the one or the outside."
Hall of Fame jockey Kent Desormeaux, who piloted Keen Ice to a late-closing, albeit traffic-filled, seventh-place finish in the Kentucky Derby, has the return call for the Belmont.
"I think Kent's definitely one of the best riders in the country," Romans said. "He's a difference-maker in a race and we're glad to have him."
* * *
Mossarosa's Grade 2-placed Belmont Stakes contender Frammento continued to familiarize himself with his Belmont Park surroundings Thursday morning.
The chestnut son of multiple Grade 1 winner and 2008 2-Year-Old Champion Male Midshipman galloped around Belmont's training track and schooled in the starting gate for Hall of Fame trainer and two-time Belmont Stakes winner Nick Zito.
Frammento had done his training and had three works at the Oklahoma training track in Saratoga Springs, N.Y. following his most recent start, an 11th-place finish in the Kentucky Derby. Saturday will be his ninth start and first at Belmont Park.
"He got in Tuesday afternoon and he's doing great," Zito said. "He galloped and I stood him in the gate and schooled him a little bit and he was fine. He looked beautiful. The other two I took to the training track so I figured, why not?"
Zito's "other two" were Birdstone and Da' Tara, his longshot Belmont winners who respectively spoiled the Triple Crown hopes of Smarty Jones in 2004 and Big Brown in 2008.
"Here's what I thought, just like I'm thinking now, knock wood," Zito said. "I said the same thing with the other two. If we hit the board, if we're second or something and hit the board, where do I sign? But, I also knew both horses had mile-and-a-half pedigrees, just like this horse. At the end of the day, that goes in my favor."
Frammento's lone victory came in a 1 1/16-mile maiden special weight last fall at Keeneland. Over the winter he finished sixth in the Grade 2 Holy Bull and third in the Grade 2 Fountain of Youth at Gulfstream Park, and returned to Keeneland to run fourth in the Grade 1 Blue Grass.
Zito spoke highly of his fellow Hall of Famer, Bob Baffert, who trained Frammento's sire and has this year's Triple Crown hopeful, American Pharoah. Baffert is making his fourth attempt at a Triple Crown, having lost the Belmont with Kentucky Derby and Preakness winners Silver Charm (1997), Real Quiet (1998) and War Emblem (2002).
"I'm kind of happy Baffert is the trainer. I think it shows you his ability to keep these horses in these races," Zito said. "I've known him a long time, since he came on the scene. I always got along with him. He's got a little different style, him and I, but I've got to give him a lot of credit because it shows you all those years to know how to do that. Four times? To have a shot? That's a record right there. To have a chance, do you know how good you have to be as a trainer to do that? It'll be good for us if we can do it three times."