Larry Rivelli, winning trainer of Cocked and Loaded (No. 1): "We bought this horse out of his last race [at Keeneland]. He had been training great and I had a lot of confidence in him, which is why we brought him here from Chicago. We did a little gate work with him. I told the kid to sit behind horses and he rode him great. I couldn't have been happier. He broke so sharp today and was in front, and the kid [Ortiz] rode a great race because nine times out of ten they probably would have wanted to keep him on the lead. Going five-and-a-half the rider would normally think he'd want to hold his position. But he buried him back there and then made his move."

"This horse is the real deal. He's a little guy but we call him 'Mighty Mouse'. We'll take him home to Chicago. He trains [at Arlington] on the synthetic track just as good as he runs on this dirt track so we have a lot of options and could probably run him anywhere. We'll let him catch his breath and then plan what's next."

Irad Ortiz, Jr. winning jockey aboard Cocked and Loaded (No.1):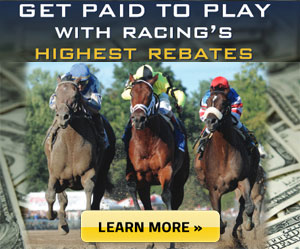 "My horse broke sharp on the lead and then slowed down like the trainer told me. I just followed [his] instructions 'Sit him behind the speed', and then when I got clear he took off. I got clear and he did it."