Black-Eyed Susan (G2) Could Mark Turning Point for Dothraki Queen Hall of Fame Baffert Looking to Win Skipat in 'Style'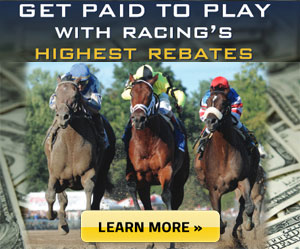 Matured Ahh Chocolate Back in Allaire Dupont (G3) Graham-Trained Pair Adds Local Flavor to Friday Stakes Fond Memories for Team Romans at Pimlico
BALTIMORE – High hopes followed Magdalena Racing's Dothraki Queen after a juvenile season that saw her become a Grade 2 winner in her second start and place in two subsequent Grade 1 events before the year was over.
Following a difficult winter, her connections remain high on the Pure Prize filly that will make her next start in Friday's 92nd running of the $250,000 Black-Eyed Susan (G2).
Dothraki Queen won the Pocahontas (G2) by a half-length last fall and followed up running second in the Alcibiades (G1) and third to undefeated champion Songbird in the Breeders' Cup Juvenile Fillies (G1) 29 days apart at Keeneland.
Promoted from fourth to third in the Golden Rod (G2) to cap her 2-year-old campaign, Dothraki Queen went unraced until the Appalachian (G3) April 14, when she finished a troubled eighth in her first try on the grass.
"In her last race she pulled a shoe leaving the gate so I think it's a bit of a throwout. Nothing much went right that day," trainer Ken McPeek said. "We've had trouble with her. She had a really rough winter. She had a bacterial infection and we were getting her through that. We didn't like the way she was doing as a whole and recently she's thrown in a couple of really nice works. She's been drilling the feed tub and I think she's getting ready to turn the corner for us."
Dothraki Queen breezed a bullet five furlongs in 1:01.40 May 8 and followed up going the same distance in 1:00.60 May 14, both at Churchill Downs, the latter ranked ninth of 39 horses. McPeek entered her for the Kentucky Oaks (G1) May 6, but she was unable to draw into the field as an also-eligible.
"Her last couple of works have been back to maybe her 2-year-old form. She just didn't do well this winter and it seemed like we needed to wait, wait, wait. Timing just wasn't right for us for an Oaks start," he said. "Obviously I'd like to see her finish strong. She's not a filly that you're going to expect to go to the lead but it wouldn't be out of the question for her to come running."
Dothraki Queen will break from post 2 of 14 under jockey Julien Leparoux in the 1 1/8-mile Black-Eyed Susan. She is listed at 15-1 on the morning line.
Hall of Famer Baffert Looking to Win Skipat in 'Style'
Kaleem Shah's multiple graded stakes winner Fantastic Style is the 1-2 program favorite in a field of nine filly and mare sprinters for Friday's $100,000 Skipat Stakes going six furlongs on the main track.
From the barn of Hall of Famer Bob Baffert, back in Baltimore after winning last year's Preakness Stakes (G1) with American Pharoah on the way to the Triple Crown, Fantastic Style drew post 8 and will have three-time defending Eclipse Award-winning jockey Javier Castellano aboard for the first time.
In her last start, the 4-year-old daughter of Harlan's Holiday was second as the favorite in the Great Lady M (G2) April 23 at Los Alamitos. Prior to that, she opened 2016 with a four-length victory in the Las Flores (G3) in her first start since winning the 2015 Great Lady M in mid-July.
"I shipped her before and she didn't ship well but she looks like she shipped well here, so that's good," Baffert said. "She didn't really run her 'A' game last time but I think she'll run well here."
On Saturday, in addition to saddling Collected in the 141st Preakness Stakes (G1), Baffert will run two other 3-year-olds, American Freedom in the $100,000 Latin American Racing Channel Sir Barton and undefeated Justin Squared in the $100,000 Chick Lang.
Gary and Mary West's American Freedom, a $500,000 yearling purchase in September 2014, went unraced at 2. Unveiled in a 1 ½-length maiden victory going seven furlongs in the slop April 9 at Santa Anita, he bobbled at the start and was steadied early in the Pat Day Mile (G3) May 7, finishing sixth as the favorite.
American Freedom will break from post 5 of 14 in the 1 1/16-mile Sir Barton with jockey Florent Geroux.
"He was really disappointing in the Pat Day Mile. Maybe that wasn't the best spot for him. I wanted to run him here after he broke his maiden and give him that extra two weeks, but then we decided he was there so we tried him there," Baffert said. "It looks like he came out of the race well. The Sir Barton looks pretty tough. He's doing real good. He just didn't run last time, it was very disappointing. We've been very high on him. The track was really hard, fast. He just laid an egg."
From the same connections as American Pharoah is Justin Squared, a handy front-running winner in each of his two starts by a combined 7 ¼ lengths. He debuted last fall going 5 ½ furlongs at Del Mar and returned from more than seven months between races to beat older horses in an entry-level allowance April 21 at Los Alamitos.
Justin Squared is a son of multiple Grade 1-winning sprinter Zensational, also owned by Ahmed Zayat and trained by Baffert.
"He's like his sire. The other day we worked him and he worked way too fast. He's like a speed demon," Baffert said. "He's really, really quick; really, really fast. His father was that way too. I expect him to run well. He better, we brought him all the way out here. It's a good spot for him."
Matured Ahh Chocolate Back in Allaire Dupont (G3)
Neil Howard has brought a more mature Ahh Chocolate to Pimlico to run on Black-Eyed Susan Day.
On Friday, Ahh Chocolate will make her third start as a 4-year-old when she races in the $150,000 Allaire Dupont Distaff (G3). A year ago, Ahh Chocolate was making her third career start when she finished third in the Black-Eyed Susan, 3 ¼ lengths behind winner Keen Pauline.
Howard said he is seeing the difference that a year has made with the filly.
"I thought she ran really well, especially the fact that it was only her third start," he said. "She always looked like a filly that pedigree-wise and physically, it always looked like she'd be better as she matured a little bit, and I think that's been the case. But I feel like last year, it was a very, very good effort for only her third career start, and now she's more of a seasoned filly."
Last year after the Black-Eyed Susan, Ahh Chocolate ran in six races, five of them graded. She broke through as a graded winner in the Falls City Handicap (G2) at Churchill Downs in her final start as a 3-year-old. In "her best start to date,'' according to Howard, she won that mile-and-an-eighth race by 1 ½ lengths over Theogony.
Ahh Chocolate began her 2016 campaign with a third-place finish, 2 ¼ lengths behind winner Savings Account, in the Esplanade on a muddy track at Fair Grounds. Savings Account and Theogony are among Ahh Chocolate's rivals in the Dupont.
Ahh Chocolate is coming off a third-place finish, two lengths behind winner Brooklynsway, in the Doubledogdare (G3) at Keeneland. Howard said he expects Ahh Chocolate to move forward in her third start this year.
"She's going good," he said. "She's done great since her last race. And this being a mile and an eighth was important to us. So that's why we looked at it."
Graham-Trained Pair Adds Local Flavor to Friday Stakes
Jack's in the Deck, a Maryland-bred who broke his maiden as a 2-year-old in the Futurity Stakes (G2) at Belmont Park four years ago, pulled off a big upset in the Maryland Million Sprint in October, beating multiple Grade 3 winner and multi-millionaire local legend Ben's Cat.
The 7-year-old gelded son of Love of Money is looking to it again Friday in the 11th running of the $100,000 Jim McKay Turf Sprint on the Black-Eyed Susan Day undercard.
Trainer Robin Graham, also part owner of Jack's in the Deck with M.E. Jones, said her horse is going to be "a very long shot" against Ben's Cat and a field of other strong horses, but she added, "On his best day he can run with these horses and win."
Graham said she also is excited to see another of her Maryland-breds, stakes winner Look Who's Talking, compete in the 44th running of the Hilltop Stakes, a $100,000 race for 3-year-olds.
"I expect Look Who's Talking to run better than she has," said Graham of the filly who won the Maryland Juvenile Fillies race at 2. "She worked three-quarters of mile two weeks ago and looked great. Everything is setting up fine for her. There doesn't look like a lot of speed in this race. That should put her in good position."
Fond Memories for Team Romans at Pimlico
It would natural for someone affiliated with a past Preakness winner to think about that horse when returning to Pimlico.
Such is the case for the team of trainer Dale Romans and his life partner and assistant, Tammy Fox. In addition to Cherry Wine in the Preakness, Team Romans will be represented in four stakes on Friday's program including the Black-Eyed Susan with Go Maggie Go and Ma Can Do It and the $300,000 Sagamore Spirit Pimlico Special (G3) with Hesinfront.
For Fox, she doesn't need a visit to Pimlico to spark reflection about Shackleford, who won the Preakness for Romans in 2011.
"I think about Shackleford every day I go into that barn," said Fox, a former jockey who assists Romans and exercises horses for him. "Shack was a fun, cool horse to get on. He had a lot of personality. And you don't appreciate the horses until they leave the barn. You know how good they are, but then you really realize the greatness of the horse that he was."
Shackleford resisted a late bid by Kentucky Derby winner Animal Kingdom to capture the Preakness by a half-length. Winning a Grade 1 classic to score his first stakes victory, Shackleford was far from finished. As a 4-year-old in 2012, he won three other graded races – the Churchill Downs Stakes (G2), Metropolitan Handicap (G1) and Clark Handicap (G1). Shackleford, who was was retired after winning the Clark, won six of 20 career starts, finished in the money 12 times and earned $3.09 million.
"He had a lot of guts to him, a lot of heart," Fox said. "He was the type of horse [that] fought every step of the way, because he had to be on the lead. That right there in itself, it just shows the determination that he wanted to win.
"[Cherry Wine] is a little bit different, a different style of running. He likes to lay back and make one big run. He can do it, especially if it rains. We're supposed to have a lot of rain and the mud moves him up 100 percent, so I think he's going to run a big race. And you know, they have to line up together so anything can happen."