Undefeated Kentucky Derby Hero Draws No. 3 Post Derby Runner-Up Exaggerator Rated Second at 3-1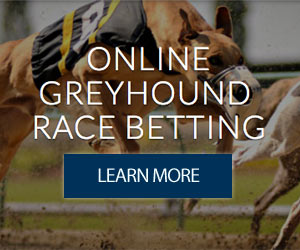 Preakness Card Features 6 Guaranteed Pools Totaling $4.15 Million
BALTIMORE – Reddam Racing LLC's Nyquist was installed as the 3-5 morning-line favorite following Wednesday's post position draw for Saturday's 141st running of the Preakness Stakes (G1) at Pimlico Race Course.
The undefeated Kentucky Derby (G1) hero is scheduled to meet 10 rivals in the $1.5 million Middle Jewel of the Triple Crown, breaking from the No. 3 post position under jockey Mario Gutierrez. Trained by Doug O'Neill, the son of Uncle Mo captured the May 7 Kentucky Derby at Churchill Downs by a comfortable 1 ¼ lengths, maintaining his unblemished record with his eighth career victory and fifth Grade 1 stakes success.
Owners Paul and Zillah Reddam, O'Neill and Gutierrez teamed for a 2012 Preakness victory with Kentucky Derby winner I'll Have Another, whose Triple Crown quest was thwarted by injury the day before the Belmont Stakes.
Nyquist will seek to become the third consecutive Southern California-based horse to win both the Kentucky Derby and Preakness Stakes, following 2015 Triple Crown champion American Pharoah and California Chrome, whose 2014 Triple Crown bid fizzled with a fourth-place finish in the Belmont Stakes (G1).
Exaggerator, who closed from far back in the 20-horse Derby field to finish second behind Nyquist, was rated second at 3-1 in the Preakness morning line. The Keith Desormeaux-trained colt, who captured the Santa Anita Derby by more than six lengths prior to running in the Derby, drew the No. 5 post position for his quest to prevail over Nyquist for the first time in five meetings. Kent Desormeaux, who launched his Hall of Fame riding career in Maryland, has the mount aboard the son of 2007 Preakness winner Curlin.
Japan-based Lani, who captured the U.A.E. Derby prior to finishing ninth in a field of 20 in the Kentucky Derby, is the only other Preakness entrant to compete in the Run for the Roses. The Mikio Matsunaga-trained son of Tapit was rated at 30-1 in the morning line and will break from Post 6 under Japanese champion jockey Yutaka Take.
Trainer Bob Baffert, who saddled American Pharoah for his Triple Crown sweep last year, is slated to seek his seventh success in the Preakness with Collected, who captured the Lexington Stakes (G3) at Keeneland in his most recent start. Baffert, who has never won a Preakness with a horse that didn't run in the Kentucky Derby, named Javier Castellano to ride the son of City Zip. Collected was rated fourth at 10-1 in the morning line after drawing Post 7.
Todd Pletcher-trained Stradivari, a late-developing colt who most recently captured an allowance race at Keeneland by 14 ½ lengths under jockey John Velazquez, was rated third in the morning line at 8-1 after drawing the No. 11 post position for his stakes debut in the 1 3/16-mile Preakness.
Other new faces on the Triple Crown trail entered in the Preakness include Gary Sherlock-trained Uncle Lino, who finished third behind Exaggerator in the Santa Anita Derby before winning the California Chrome Stakes at Los Alamitos Race Course last time out; and Dale Romans-trained Cherry Wine, who most recently finished third in the Blue Grass Stakes (G1) at Keeneland.
Rounding out the field are Fellowship, who finished third behind Nyquist in the Florida Derby (G1) prior to a fourth-place finish in the Pat Day Mile (G3) at Churchill Downs on the Kentucky Derby undercard; Laoban, a maiden who finished second in the Gotham (G3) and fourth in the Blue Grass; Abiding Star, who is riding a five-race winning streak into his graded-stakes debut in the Preakness; and Awesome Speed, who won a fees-paid spot in the Preakness by winning the Federico Tesio Stakes at Laurel April 9.
The 14-race Preakness card will feature six multi-race guaranteed pools totaling $4.15 million. The Preakness, programmed as the 13th race, will anchor a $2 million guaranteed Late Pick 4 and a $1 million guaranteed Late Pick 5. The Preakness will also be the last race of a $100,000 single-winner guarantee in the Rainbow 6, which begins with Race 8.
Other guarantees will include a $250,000 Early Pick 5 beginning with Race 2, a $300,000 Early Pick 4 beginning with Race 3, and a $500,000 Pick 5 beginning with Race 6.
First-race post time Preakness Day is 10:30 a.m.
POST POSITION DRAW QUOTES
Trainer Doug O'Neill (Nyquist, Post 3; 3-5): "I think we're going to leave there running and just kind of play it by ear. If they're not showing a lot of pace, we're going to make it. If it's hot and heavy, (jockey) Mario (Gutierrez) has shown and Nyquist has shown that they can sit off a hot and heavy pace. "It's numbing. I think for all of the team, it's just living a dream to be 3-5. To be 8-for-8 going into the Preakness, to be 3-5, it's such an honor and such a privilege."
Trainer Keith Desormeaux (Exaggerator, Post 5; 3-1): "It doesn't matter. With our (closing) running style it's inconsequential. He's going to take back or get him to relax right out of the gate, so it really doesn't matter - 1 hole, 11 hole, 5 hole. "Being that Nyquist is speed-oriented, he'll probably get pressed from the outside, which may make him go a little bit faster. I guess that's tactically advantageous to us."
Trainer Todd Pletcher (Stradivari, Post 11; 8-1): "You've got a good run to the turn so you never feel like anyone's as concerned with the post positions at the Preakness as they are at the Derby, especially when there doesn't appear to be one like the dreaded 1 post at Churchill. I'm happy with it. He's generally a good gate horse and that gives (jockey) Johnny (Velazquez) the ability to break and survey things inside and see where he wants to hopefully position him going into the first turn. The good thing is you can kind of dictate things instead of them being dictated to you when you're on the outside like that. I don't think it'll change anything. I think the most interesting thing is going to be how the track is playing and what the track conditions are like with the forecasted rain. "I kind of felt like it would be between us and Collected for third choice. I'm not surprised. He's got a small body of work but his last two races, in particular his last race at Keeneland, were visually very impressive performances."
Trainer Bob Baffert (Collected, Post 7; 10-1): "It's a good post. If you have a speed horse, it's a good post. The break is going to be so important, especially if it's muddy."
Trainer Dale Romans (Cherry Wine, Post 1: 20-1): "My jockey, Corey Lanerie, loves to come up the fence. It's a good spot with him riding the horse. He never panics; he stays down in there just like I like."
Trainer Gary Sherlock (Uncle Lino, Post 2; 20-1): "I would have rather been outside of Nyquist, but it is what it is. Being inside, he's (Uncle Lino) probably going to go to the front now. If he'd drawn outside we'd have had a few more choices. At least we didn't get the 1.
Trainer Ned Allard (Abiding Star, Post 9; 30-1): "I think it's just fine. You can see what's happening inside of you. I think it's a good place to get away from with a long stretch to start off the race and see where you're at. Is he quick enough to control the pace? I don't know."
Trainer Eric Guillot (Laoban, Post 8: 30-1): "I think we drew awesome. I mean all the speed's inside of me except for (trainer Todd) Pletcher's horse (Stradivari). I couldn't ask for much better. Looks like all the stars aligned and the ones that ain't I'm going to knock them in the head and make them align. Uncle Lino's speed; Nyquist's speed; Awesome Speed's speed; and Collected's speed. I'll be stalking.
Trainer Mikio Matsunaga through an interpreter (Lani, Post 6; 30-1): "I wanted an outside draw, so I am pretty much satisfied with the position."
Jockey Jevian Toledo (Awesome Speed, Post 4: 30-1): "I think it's a good position between some nice horses (Nyquist and Exaggerator). I didn't want the 1 or the 2 hole, so I'm pretty happy.
Assistant trainer Norm Casse (Fellowship, Post 10; 30-1): "We've already come in with the idea that we're just going to let the horse fall out of the gate and let him settle wherever he is. So it really didn't matter what the post position was. I actually like being drawn outside a little bit. But there's plenty of time to get over. He'll be in the second or third flight, and it really didn't matter."