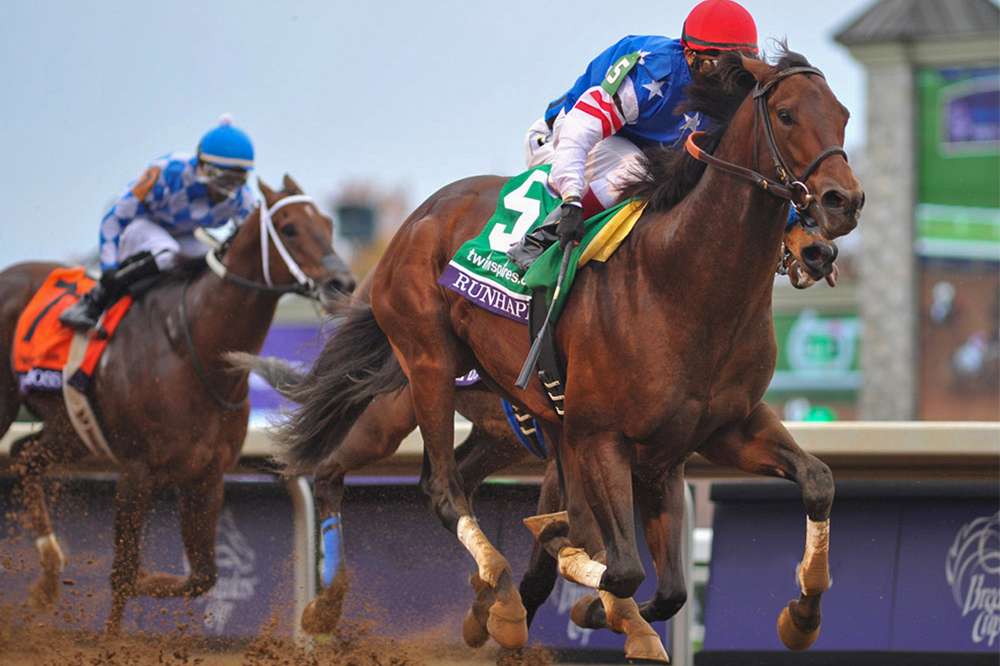 Runhappy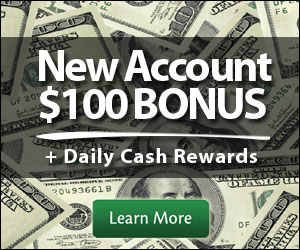 Two-year-old runners will have lucrative additional incentives to shoot for this summer at Del Mar as the track will have in place bonus programs centering on the stallion Runhappy, as well as a unique package for all juveniles in its Maiden Special Weight division.
The Runhappy arrangement is the culmination of a two-year sponsorship Del Mar established last year with horse owner and breeder Jim McIngvale, the man behind the champion sprinter and now stallion Runhappy, whose first crop of runners comes to the races this year.
McIngvale had Del Mar's opening and closing day stakes renamed for his horse, so for both last year and this one they became the Runhappy Oceanside Stakes and the Runhappy Del Mar Futurity. He also had a series of signage and location markers arranged at Del Mar to call out his stallion, all leading to a noteworthy climax this summer at the seaside oval.
The colorful Texan had encouraged people to buy Runhappy yearlings last year and race them at Del Mar as 2-year-olds in 2020. If they did – and were able to win one of the track's $50,000 Maiden Special Weight races – not only would they earn the $30,000 winner's share of the purse, but McIngvale further promised an additional check for a healthy $100,000 to those pulling off the feat.
McIngvale threw out the challenge to owners/buyers of yearlings last year when he stated about his stallion: "I think you'll see his babies running off the charts at Del Mar next summer and I'm looking forward to rewarding those people who cash in on him early."
The past two summers Del Mar has run 24 Maiden Special Weight races, both on dirt and grass. The plan is to card a similar number this year.
The shore track's "Juvenile" bonus is aimed at encouraging Southern California's "smaller" outfits – specifically trainers with 60 or fewer horses in their care – to take shots at Del Mar's Maiden Special Weight races, which have primarily been the hunting grounds for the circuit's major trainers and their large stables.
The bonus adds 25% on top of all winning purses, meaning all placings from first through fifth. So, in the case of a qualified "Juvenile" bonus horse that wins a Maiden Special Weight race, the winner earns $30,000 from the $50,000 purse, but also is rewarded with the bonus sum of $7,500 for total winnings of $37,500.
The "Juvenile" bonus is good for males and females running short or long. It does mandate that the Maiden Special Weight race be conducted on the dirt, not the turf.
Though "local" outfits are the primary aim of the bonus program, it is not limited to them alone.
Two-year-olds who have raced elsewhere and ship in to Del Mar to run get the added benefit of being eligible for the track's "Ship & Win" monies, meaning a $2,000 check just for starting, then a 20% bonus on all purse monies earned for finishing anywhere from first to fifth.
"We're hoping to get owners and trainers with 2-year-olds from out-of-state interested when they see the monetary incentives," said Del Mar's executive vice president for racing Tom Robbins. "At the same time, we're encouraging our local owners and trainers to go to places like Kentucky and Florida and bring back 2-year-olds that could be double earners under our arrangement."
Del Mar's 28-day summer meeting kicks off on Friday, July 10 and goes forward to Labor Day Monday, September 7. The track will run a Friday-Saturday-Sunday schedule throughout the summer, finishing with a four-day week with the addition of the Labor Day card. First post daily will be 2 p.m.
Allowance Conditions Expanded at Del Mar This Summer
Horsemen will find an interesting twist on Del Mar's first- and second-level allowance conditions throughout the upcoming 28-day stand. If, for example, a horse wins a first-level allowance race on the turf course, then he or she is eligible to run back at that same level by shifting next time to the dirt course. Conversely, a dirt winner gets to run under the same conditions if he/she switches to the turf.
"There's nothing tricky about this," said racing secretary David Jerkens. "We're simply trying to offer horsemen with allowance-type horses more options at these levels."
During the 2019 summer meet, Del Mar presented 41 allowance races at either the first or second level. It's racing office is planning on running at least that many this year.
Opening Day at Del Mar will be Friday, July 10.