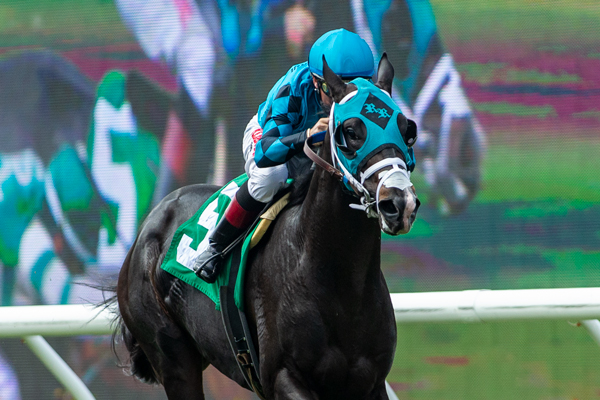 Billy Batts, a "Ship and Win" winner in 2019 © Benoit Photo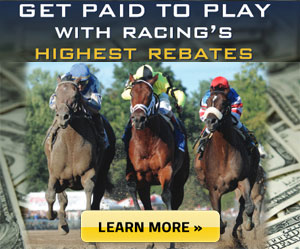 The highly successful "Ship and Win" program is back for its 10th season at Del Mar with its guaranteed bonus package and purse incentives to all horsemen who import out-of-state runners to race at the shore oval in 2020.
The "Ship and Win" program, initially started in 2011, offers all qualifying runners an automatic "first start" check for $2,000, then further provides a 20% bonus payment on top of whatever purse monies (first through fifth) they earn in that start, excluding stakes races. Those 20% purse bonuses apply for all subsequent starts at the Del Mar summer meet, besides.
Additionally, a new twist in the program states that if a qualifying horse is claimed, the original owner will receive purse bonuses in any following Del Mar starts.
"'Ship and Win' has been a winner since Day One," noted Del Mar's racing secretary, David Jerkens. "We hope to lure new outfits to Del Mar with it, but we also strongly encourage our own owners and trainers to go out and get horses from outside California and bring them on board. These horses add spice to our Del Mar fields and they invariably go on to add backbone to racing cards up and down the state."
The "S & W" program has been a positive since its inception in 2011 when it initially offered a $1,000 first-start check and a 20% first-race bonus. It drew 107 horses that first year and drew 156 last year. All told, it has gone on to attract more than 1,300 runners who have made nearly 2,000 starts at Del Mar and more than 4,000 additional starts at other state tracks, such as Santa Anita Park, Los Alamitos and Golden Gate Fields.
The simple rules for "S & W" runners are as follows:
Horses must have made their last start outside of California.
Horses cannot have raced in California in the last 12 months.
First-time starters are not eligible.
$2,000 starter fee to all qualifying horses.
20% purse bonus for finishers first through fifth for the horse's first race at Del Mar.
20% purse bonus for finishers first through fifth for all subsequent races during the 2020 Del Mar summer meet. If a horse is claimed in his first Del Mar race, the second-race bonus is paid to the first-race owner.
Stakes runners (including overnight stakes) are not eligible for the 20% purse bonus.
Those with questions concerning the program – or any other of the changes put in place – are encouraged to contact Jerkens or Del Mar's executive vice president for racing, Tom Robbins, at (858) 792-4230.
Del Mar will begin its 28-day race meet on Friday, July 10 and race on a Friday-Saturday-Sunday basis throughout the summer, finishing the session with a four-day week with the addition of Labor Day Monday, September 7, the track's traditional closing day. Post time daily during the track's summer session will be 2 p.m.