Caviart Ally looks to rebound in Breeders Crown final

Darlinonthebeach 'coming into form'

After letting a lead slip away in her elimination, Caviart Ally will try and be a little less zealous and a lot more powerful down the stretch in Friday's $500,000 Breeders Crown final for 3-year-old female pacers at Hoosier Park.

Entering last Friday's elimination as one of the favorites, Caviart Ally left from the rail and led into the stretch before fading to fifth, behind upset winner Ella Christina, Idyllic Beach, Agent Q and Carol's Z Tam.

"She got a little aggressive on me, so we might have to make a couple changes to get her quieted down," driver Andy McCarthy said. "It was her first time at the track and as soon as we went out there I could tell she was a little too aggressive. I would have liked to have raced her a little better, but I really didn't have any option."

Trained by Noel Daley, Caviart Ally has hit the board in 15 of 18 starts, with seven wins, five places and three shows. Her biggest win was also the biggest ever for long-time owners Judy and Buck Chaffee, when she claimed the Jugette Stakes for 3-year-old female pacers. She leads all finalists in 2017 earnings with $556,145.

"We'll get her settled down for next week," McCarthy said. "I'm sure she will be a lot better. She's had a great year. She's done a good job this year. (Her elimination) was a little uncharacteristic, with her getting hot like that."

Speaking of getting hot, Ella Christina was on fire in a good way at the tail end of the elimination. She entered the race at 35-1 odds and entered the top of the stretch in sixth place. Ella Christina joined the large group of frontrunners late, and was angled out by driver Tim Tetrick before roaring down the center of the track to win it in a time of 1:51.

Ella Christina, who has seven wins and two places in 17 season's starts, entered the Breeders Crown elimination off a sixth-place finish in the Courageous Lady. She led for most of the mile in that race before dropping back in the stretch, but managed to reverse her fortunes in this one. "We shipped five hours that morning to Cleveland and we ended up pulling her blood Monday morning after the race and she tied up," said trainer Nick Surick, whose horse has earned $120,311 this year. "Her muscle enzymes were pretty high and she just wasn't herself that day.

"She got stuck on the lead and they pressed her (:26.4 opening quarter, :55 half); she really never got a breather. She's a smaller filly and they were at her throat the whole mile, and she just wasn't having it that night."

Ella Christina got by Idyllic Beach (second) and Agent Q (third) in the Crown elimination while they were challenging Caviart Ally for the lead.

"She was all right," Agent Q's trainer Aaron Lambert said. "We'll tune her up a little this week and look forward (to the final). We'll maybe give her a little more of a blowout this week."

She will hope to make up for heartbreak after finishing second by a nose in last year's Breeders Crown for 2-year-old female pacers. Driven by David Miller, Agent Q is tied with Tequila Monday for the second most wins this season (eight) among the finalists, behind only Blazin Britches who has 10. She is also the second-highest earner at $509,066, having finished in the money in 12 of 14 starts. And her best time of 1:48.4 is tied with Blazin Britches for fastest in the field.

"Her season has been great," Lambert said. "Except for getting sick one time and making a break the other time, you couldn't fault her. (Making the break) was just an off track, and one of those racing incidents. Apart from that she's been super."

Despite Idyllic Beach not being able to close for an elimination victory, trainer Jimmy Takter was happy with the effort of last year's Dan Patch Award winner as best 2-year-old female pacer.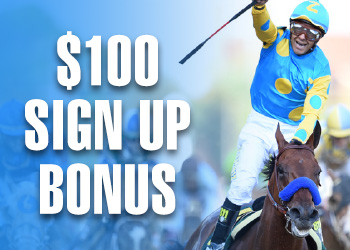 "She raced really good," Takter said. "She was battling on and off several tie-ups (this year); I had a big problem with that. We missed a few starts because of that. It looks like she's coming back in the right form."
With Yannick Gingras in the sulky, Idyllic Beach has won $376,671 this year thanks to four firsts, four seconds and three thirds in 15 starts.
"She's a player," Takter said. "You can never rule her out. She's always on the board. She's made over a million dollars (lifetime); I'm proud of her. She could be right there."
Two horses who received byes into the final were Mark Steacy's Obvious Blue Chip (six wins, $374,430), who has been in the money in 10 of 16 starts; and Chris Oakes' Tequila Monday (eight wins, $379,517), who has hit the board in 16 of 20 starts.
Following is the field for Friday's $500,000 Breeders Crown 3-year-old filly pace. PP-Horse-Driver-Trainer-Line 1-Blazin Britches-Trace Tetrick-Brian Brown-6/1 2-Caviart Ally-Andrew McCarthy-Noel Daley-3/1 3-Ella Christina-Tim Tetrick-Nick Surick-4/1 4-Inverse Hanover-Peter Wrenn-R. Nifty Norman-20/1 5-Agent Q-David Miller-Aaron Lambert-7/2 6-Carol's Z Tam-Ricky Macomber Jr.-Jamie Macomber-15/1 7-Idyllic Beach-Yannick Gingras-Jimmy Takter-9/2 8-Jaye's A Lady-Andy Miller-Nancy Johansson-30/1 9-Tequila Monday-David Miller-Chris Oakes-15/1 10-Obvious Blue Chip-Scott Zeron-Mark Steacy-12/1
Darlinonthebeach is 'coming into form' heading into Breeders Crown
Monday, October 23, 2017 - by Rich Fisher, USTA Web Newsroom Senior Correspondent Darlinonthebeach can end a lot of frustration and take care of some unfinished family business with a good trip this Friday (Oct. 27). Trainer Nancy Johansson's horse is 3-1 on the morning line for the $250,000 Breeders Crown Mare Pace at Hoosier Park.
Darlinonthebeach won the first of two eliminations this past Friday in 1:49.3, while race favorite Nike Franco N (2-1) won the second elimination in 1:51.2.
With four wins, a place and a show in 12 starts, it has been an inconsistent year for Darlinonthebeach for the most part. But Johansson is hoping her time could be arriving. "She's coming into form," the trainer said. "She's one of the best mares, it's just that her season got messed up (dealing with an infection during the summer). It's probably been frustrating for her, too, because horses like her, good horses, know what it means to win and they know what it means to lose. It's frustrating for them, too, when it doesn't go their way.
"But she's tough. She bounces back. She's got grit. She's a tough girl."
She's a lot like her mom, Darlin's Delight, according to Johansson.
"Her momma was tough too," she said. "Her mom never won a Breeders Crown, so hopefully she can do it. She won a lot of races, but she never won a Breeders Crown."
Darlin's Delight raced in five Breeders Crown finals in her career, posting three second-place finishes, one third and one fifth.
Sired by Somebeachsomewhere, the 4-year-old Darlinonthebeach has $61,205 in earnings this year and sprinted past Lady Shadow around the turn and into the stretch to win her Breeders Crown elimination with Brett Miller in the sulky.
"Brett drove her perfectly, he drove her with confidence," Johansson said. "He left with her and let her do her thing the last part of the race. He never pulled the earplugs on her so I think we're in good shape.
"She (had) been around this track once (prior to her elimination). I don't know if that helped her, but she saw this long stretch once before."
Darlinonthebeach hopes to challenge favorite Nike Franco N, who was driven to an easy elimination win in 1:51.2 by Tim Tetrick.
"It was everything we expected," trainer Jim King Jr. said after the victory. "She was much sharper tonight than she was even at Lexington. Maybe it's because it wasn't raining here.
"She acts like she feels pretty good. As of today, we're looking forward to (the final)."
The 7-year-old has hit the board 12 times in 15 starts this year, including seven victories. Out of Nearea Franco and sired by McArdle, Nike Franco N has won $357,337 in 2017 for owner Richard Poillucci.
"She's had a really good year," King said. "I don't think we've seen the end of her. She really likes what she does. We've kind of got her figured out as far as what kind of schedule she likes to keep. She doesn't need to get as many starts a year as a lot of horses. She just appreciates things getting done her way. We're just really pleased with her."
Another horse to watch is Blue Moon Stride, who is 8-1 after finishing fifth in her elimination. "I think I'm initially disappointed (with the elimination)," trainer Mark Harder said. "But it's probably not her game to go back to last and then sprint home. She's a good, tough mare and she's probably better off being involved a little bit. She can do a bit of work on both ends. She's not one that's going to sprint home in 25 seconds."
The 4-year-old has four wins, four places and two shows in 16 starts, having won $265,754. David Miller will drive her in the final.
"The last couple of months have been really good," Harder said. "The transition from (age) 3 to 4 is tough and her, Pure Country, Darlinonthebeach, they all struggled a little early. And it looks like they're all getting a little bit better later."
Other horses of interest are Lady Shadow, who won last year's Breeders Crown Mare Pace, and Pure Country, who won a Breeders Crown as a 2-year-old in 2015.
Following is the field for Friday's $250,000 Breeders Crown Mare Pace. PP-Horse-Driver-Trainer-Morning Line 1-L A Delight-Corey Callahan-Robert McIntosh-20/1 2-Pure Country-Mark MacDonald-Jimmy Takter-15/1 3-Nike Franco N-Tim Tetrick-Jim King Jr.-2/1 4-Darlinonthebeach-Brett Miller-Nancy Johansson-3/1 5-Windsun Glory-Trace Tetrick-Ron Burke-15/1 6-Bedroomconfessions-Yannick Gingras-Tony Alagna-10/1 7-Sassa Hanover-Matt Kakaley-Ron Burke-30/1 8-Lady Shadow-Yannick Gingras-Ronald Adams-7/2 9-Seventimesavirgin-John De Long-John De Long-30/1 10-Blue Moon Stride-David Miller-Mark Harder-8/1