CLASSIC

Arrogate/Hoppertunity – Arrogate worked 4f in 46 4/5 Monday morning under Martin Garcia. "Worked really good, he was happy and comfortable," Garcia said.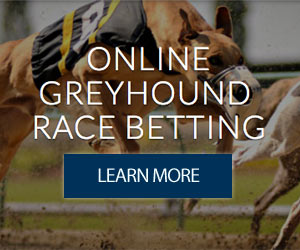 "It was fine," Hall of Fame trainer Bob Baffert said. Hoppertunity, Baffert's other Classic entrant, only jogged but drew the following compliment from Baffert.
California Chrome – Under the watchful eye of Alan Sherman, California Chrome galloped 1 3/4 m shortly before the second track renovation break Monday morning. The expected favorite to cap a perfect 2016 campaign in the $6 million Breeders' Cup Classic on Saturday had regular exercise rider Dihigi Gladney aboard. "He looks great," said Sherman, assistant to and son of Art Sherman. "He had a strong work at Los Alamitos last Thursday, so we'll just gallop him up to the race."
Effinex and Shaman Ghost – Tri-Bone Stables' Effinex breezed 4f in 49 1/5 at Santa Anita Monday morning. Exercise rider Kelvin Pahal was aboard the 2015 Breeders' Cup Classic runner-up. "It was good; it was all we were looking for," trainer James Jerkens said. "He just ran in the Jockey Club Gold Cup (Oct. 8) and he had a nice work at Belmont before we left, so we weren't looking for anything too much." Prior to Effinex's workout following the 7:30 a.m. renovation break, Pahal was aboard Stronach Stables' Shaman Ghost for a 1 3/8m gallop.
Frosted – Godolphin Racing's 4yo gray colt had a routine gallop Monday morning at Santa Anita under exercise rider Rob Massey. Assistant trainer Neal McLaughlin has been managing Frosted since he shipped from Saratoga Springs, N.Y. on Oct. 22. His brother trainer Kiaran McLaughlin was scheduled to arrive Monday afternoon. McLaughlin said that the son of Tapit looked very good to him - well-muscled and dappled - during his visit to the track Monday. "He's deceiving and when he goes out there you think he's going in :19 or :20 seconds an eighth (of a mile)." McLaughlin said. "I put the watch on him this morning and he's going :17. His average is probably :17.2. I like that. That means he is getting over the track well and he's going faster than he looks. I couldn't be happier with what we're seeing so far." Frosted spent the summer and fall at Godolphin's Greentree Training Center adjacent to Saratoga Race Course. His morning exercise and timed works were done on the center's Polytrack training track. Until he was shipped to Santa Anita, the last time he had been on a dirt surface was in his narrow third-place finish in the Woodward Stakes (G1) on Sept. 3 at Saratoga. Neal Mclaughlin said that long time away from the dirt figured into the decision to send him to California nearly two weeks before the Breeders' Cup Classic and to have him do his final timed workout at Santa Anita. He covered a half-mile in 48 on Oct. 27. "We're very happy with that, considering that he had not been on the dirt for a while or turning left," McLaughlin said. "It was a great breeze, just what we were looking for, a nice half and he's come out of it in really nice shape." Frosted has traveling clockwise at Greentree – the opposite of the way North American races are run – every morning under a strategy to balance the anatomy and put less pressure on his left front and right rear legs. Weather was another factor in the decision to move Frosted from upstate New York in late October to Southern California. The colt was gone when about an inch of snow fell in Saratoga Springs on Oct. 27. "A couple of years ago when we came out here to run with Alpha and Questing to run in the Breeders' Cup, it was cold and it rained during the final breezes at Saratoga. It didn't go well. So we had to look at everything. And the shipping schedule, the airplanes was a part of it."
Keen Ice – Donegal Racing's Keen Ice is scheduled to ship to Southern California Tuesday from his Belmont Park base along with five Todd Pletcher-trained stablemates.
Melatonin – Santa Anita Handicap and Gold Cup at Santa Anita winner Melatonin went to the track at 7:45 a.m. The 5yo son of Kodak Cowboy galloped twice around the oval under exercise rider Martin DeRubin then schooled in the paddock. "He's doing awesome," trainer Dave Hofmans said. "He'll breeze a half-mile Wednesday with (regular rider) Joe Talamo up."
War Story – Loooch Racing Stables et al.'s Mario Serey, Jr.-trained War Story will be entered in Saturday's Breeders' Cup Classic in lieu of Friday's Breeders' Cup Dirt Mile after being pre-entered in both last week. "The Classic has been our target all along," Paolucci said of the late closer. "If you believe in your horse and you think you can get third in the Classic, that's as good as a win in the Dirt Mile. We are hoping for a lot of speed in the race, but if not we may lay a little closer because of how the track usually plays. I'd like to be near where Frosted is and move when he does." A winner of three of 14 and $399,395, the son of Northern Afleet has raced only three times in 2016, including a good second by a head last out in the Pennsylvania Derby Championship Stakes at Parx Sept. 24. Last year, the half-brother to Kentucky Oaks runner-up and Breeders' Cup Distaff pre-entrant Land Over Sea was eighth of 11 in the Dirt Mile, capping a sophomore season in which he placed in four graded stakes. "He's doing really good right now and it's worth it to take a shot," Paolucci continued. "I also think that we have a better chance of finishing third in the Classic than beating Dortmund going a mile. The thing about (War Story) is that he's never been totally 100 percent until now. He may be 150-1 to win, but I believe he's 7-2 to finish second or third."
Win the Space – The 4yo son of Pulpit galloped 1 mile at Santa Anita with regular exercise rider Amelia Green. Trainer George Papaprodromou has decided to take a crack at the Classic. "My horse deserves to run in the Classic. He's run well against California Chrome a couple of times."
DISTAFF
Beholder – Spendthrift Farm LLC's champion galloped 1½ m at Santa Anita Park. Regular exercise rider Janeen Painter was aboard. Hall of Fame trainer Richard Mandella does not like to use the word "confidence," but expressed he's happy with his three-time champion. "I wouldn't trade places with anybody, but is a difficult race," Mandella said. "We have two very difficult fillies to run against."
Corona del Inca – Argentina's hope for the Distaff, galloped 1 m under regular exercise rider Daniel Padilla. Trainer Guillermo Frenkel Santillan said Monday that his mare's preparationsn leading up to the Distaff are done. "She is ready," the trainer said. "She's in maintenance mode until race day." The Distaff will be Corona Del Inca's first United States start. "We all come to win," Santillan said. "We learned a lot from our previous experience with Calidoscopio (referring to his old pupil's victory in the 2012 Marathon also at Santa Anita)."
Forever Unbridled – After a few days of heading to the track well before sunrise, Charles Fipke's homebred Forever Unbridled saw Santa Anita sunlight at 7 a.m. for trainer Dallas Stewart. The daughter of Kentucky Oaks winner Lemons Forever and two-time Grade 1 winner on the season arrived Oct. 28 and will enter Friday's Breeders' Cup Distaff Monday afternoon. The Unbridled's Song filly galloped 1 ¼ m. "This was a very good morning for her, her best so far," Stewart said. "I might bring her out again (Tuesday) morning around the same time."
I'm a Chatterbox – The Spinster winner arrived at Santa Anita about 9 a.m. along with a large contingent of horses coming from Kentucky. Her trainer Larry Jones was en route himself and due later in the day.
Land Over Sea – With her speed works concluded, Land Over Sea galloped 1m under Gabby Blanchard over Santa Anita's freshly harrowed main oval at 7:45 a.m. "She kind of tailed off on us this summer, so we freshened her up a bit, and now she's training well," trainer Doug O'Neill said. "She's acting like she did before her race in the Kentucky Oaks (in which she finished second)."
Songbird – Unbeaten Songbird went to the track early today, completing a 1 1/2m gallop well before dawn as she finished her preparation for the Breeders' Cup Distaff. Assistant trainer Dan Ward supervised the exercise while trainer Jerry Hollendorfer was out of town tending to his Northern California stable. Regular exercise rider Edgar Rodriguez was up. "With the weather forecast for rain late last week, we finished up her timed works on Thursday Ward said. "Before last year's Breeders Cup, she worked seven days ahead of the race, and that turned out pretty well. Now, it's just keeping her happy." Songbird is scheduled to school in the Santa Anita paddock Tuesday and Wednesday morning around 9:45 a.m., following her morning gallop, and again between the races Thursday afternoon.
Stellar Wind – Stellar Wind went to the track at 5 a.m. and galloped 1 1/2 miles under exercise rider Ricardo Peniche then proceeded to school in the paddock. It is a regimen that trainer John Sadler said will be followed for the next three days at least "She looks great, she's into her routine and we're excited," Sadler said.
OVERSEAS HORSES
The first four European challengers for this year's Breeders' Cup arrived safely at the Santa Anita quarantine barn at 3:15 p.m. Saturday having landed at Los Angeles International airport two hours earlier. The first of the consignment off the trailer was the Charles Hill-trained Dutch Connection who will be bidding to give his trainer his second Breeders' Cup victory following that of Chriselliam in the Juvenile Fillies Turf renewal of 2013. Rodaini, trained by Simon Crisford was next off under the guidance of traveling head lad Les Reynolds. This will be Crisford's first runner at a Breeders' Cup as a trainer, but he has witnessed many victories when racing manager for the Godolphin stable. Hugo Palmer's Home of the Brave was third off, and Palmer is hoping for better luck at Santa Anita this time around as his Aktabantay was scratched from the Breeders' Cup Juvenile Turf two years ago with a bruised foot. Newmarket handler Ed Vaughan's Mehronissa was last to disembark and this daughter of Iffraaj held a pre-entry in the Turf Sprint but did not make the lineup and will now run in the Senator Ken Maddy Stakes on Saturday. At 6 p.m. the second consignment of the day arrived up at the quarantine barn and this consisted of three horses, Cavale Doree (Christophe Ferland) and Karar (Francis-Henri Graffrd) from France and the German challenger Spectre, trained by Markus Munch who will now run in the Breeders' Cup Mile in preference to the Filly & mare Turf. The remaining five British challengers, Limato (Henry Candy), Suedois and Mondialiste (David O'Meara) and Ulysses and Queen's Trust (Sir Michael Stoute along with Joseph O'Brien-trained Intricately) arrived at Santa Anita in the early hours of Sunday morning having had a delayed departure from Stansted airport in England. All these horses are expected to clear quarantine Monday afternoon and be out on the main track Tuesday morning. Aidan O'Brien's team from Ballydoyle, which is expected to amount to 12 runners in all, is due in to California late Monday afternoon. They will include the Prix de l'Arc de Triomphe winner Found, who holds entries in both the Turf and the Classic, but who is expected now to line up alongside stable companion Highland Reel in the Breeders' Cup Turf. The only horse to depart the Quarantine Barn and head to the track was the Japanese Filly & Mare Turf hopeful, Nuovo Record, who went for a routine exercise under her regular rider Hideyuki Obara at around 8:30 a.m. Racing manager Hiroshi Ando, who is supervising the filly's preparations at Santa Anita until the arrival of her trainer Makoto Saito, said "The plan will be to go on the turf later in the week, and she'll have a breeze on the turf on Wednesday, with her assistant trainer Kazuyoshi Aita in the saddle. In Japan, she has had to run against the colts a lot, so I am looking forward to seeing her run here against her own sex."
MILE
Midnight Storm – Midnight Storm, pre-entered in two Breeders' Cup races, will go in the Mile instead of the Dirt Mile, trainer Phil D'Amato said Monday morning. "It was a fairly easy decision for Midnight Storm," D'Amato said.
FILLY & MARE TURF
Avenge – Ramona S. Bass Grade 1 winner finalized her preparations for her crack at the Filly & Mare Turf with a swift 5 furlong breeze over Santa Anita Park's fast main track Monday in a bullet :58.80 under exercise rider Alex Bisono. "Clockers got her in 58 4/5, she went a little bit fast, but she is doing awful good," Mandella said. "It's the Breeders' Cup. We'll go out there and do the best we can. They are not easy races but I have good horses."
Kitcat – Chile's dual Grade 1 winning daughter of Scat Daddy, galloped two laps around the training track shortly after 6 a.m. Monday at Santa Anita. Regular exercise rider Cristian Marin was in the irons for the exercise. Sebastian Silva, son of trainer Juan Silva explained his decision to enter Kitcat in the Filly & Mare Turf rather than the Mile. "We have opted to enter in the Filly & Mare Turf to keep her with her own sex and because she has already won at the 11/4-mile distance in Chile. I think she will be a better fit in the Filly & Mare Turf."
DIRT MILE
Runhappy – James McIngvale's Runhappy, winner of last year's TwinSpires Breeders' Cup Sprint at Keeneland, returned to the track Monday morning at Santa Anita two days after working 5f in 58 2/5 in preparation for Friday's Las Vegas Dirt Mile. "It looks like he came out of the work well," trainer Laura Wohlers said as she watched Runhappy jog twice around the track with exercise rider Marcus O'Donnell up. "It is going to be a tough race with the two turns being the big question mark." Runhappy arrived at Santa Anita on October 23 from his Lexington, Ky., base and has spent parts of several days at the nearby Sunshine Farms in Bradbury. "We would take him for a couple of hours to get some sunshine out in a paddock where he can graze. There is not a lot of grass here," Wohlers said. "Today will be the last day we can go." Horses in Championship races Friday have to remain on the grounds after 11 a.m. Tuesday. Wohlers said Runhappy would have a gate schooling session Tuesday and "probably go to the paddock a couple days." Gary Stevens has the mount.
SPRINT
Joking – Owner/trainer Charlton Baker did not enter Joking in the Twinspires Breeders' Cup Sprint after the horse developed a fever after arriving at Santa Anita Friday from New York. Masochistic – Mike Smith will ride Masochistic in the Twin Spires Breeders' Cup Sprint, trainer Ron Ellis confirmed Monday morning. The Hall-of-Fame jockey has ridden the speedy 6yo gelding twice previously, including last year's renewal. "The owners really like Mike," Ellis said. "He had a previous out-of-town commitment (Arrogate in the Travers) when we won the Pat O'Brien at Del Mar this summer. He seems to fit this horse well."
TURF SPRINT
Om – Trainer Dan Hendricks sent his Turf Sprint candidate out to breeze a half mile after the second break Monday over the Santa Anita Park fast main track. The 4yo son of Munnings covered the half mile in 47 3/5 with Hall of Fame jockey Gary Stevens in the irons. "He did it real comfortable and easy," Hendricks said. "Gary said he felt as good as ever. I'm real happy with the way he is coming into it."
JUVENILE
Lookin at Lee – L and N Racing LLC's Lookin At Lee completed his final preparations for the Breeders' Cup Juvenile with a five-furlong move in 50 1/5 at Santa Anita for trainer Steve Asmussen. Second last out in the Breeders' Futurity, the son of Lookin At Lucky was piloted by exercise rider Sergio Quevos, who was also aboard Gun Runner as he completed his final preparations Sunday with a half-mile drill in 48 2/5 for owners Winchell Thoroughbreds and Three Chimneys Farm. Gun Runner, who pre-entered in both the Breeders' Cup Classic and Breeders' Cup Dirt Mile, will enter the latter. "He worked an easy half in 50 and one and it was good," Scott Blasi, Asmussen's assistant, said. "He worked a nice five furlongs in a minute last week and looked good. Both horses have had two works out here and are settled in well. Gun Runner didn't do much because he worked yesterday. He's a cool horse and looks good."
JUVENILE FILLIES TURF
Miss Southern Miss – Trainer Keith Desormeaux reported that the 2yo daughter of More Than Ready is out of consideration for the Juvenile Fillies Turf due to a shin problem. "We didn't enter her because she came up with a shin this morning. So she is out."
MORE NOTES
Bill Mott (Tourist, Mile; Carina Mia, Filly & Mare Sprint; Celestine, Turf Sprint; Good Samaritan, Juvenile Turf) — Bill Mott's quartet of Breeders' Cup pre-entries were in good order on Monday morning. A fifth, Juddmonte Farm's Full Mast, did not ship for the Turf Sprint. Two contenders, Celestine and Good Samaritan, worked for the respective races. China Horse Club and WinStar Farm's Good Samaritan left Barn 59 at 10 a.m. and worked a half-mile on the Santa Anita turf course with assistant trainer Rodolphe Brisset in 47 2/5 with Mott and WinStar president/CEO and racing manager Elliott Walden looking on. About two hours earlier, Brisset was aboard Phaedrus Flights LLC's Celestine as she worked the same distance on the main track in 48 flat. Good Samaritan will enter into Friday's Breeders' Cup Juvenile Turf in lieu of the Breeders' Cup Juvenile after being cross-entered last week. Carina Mia will enter the Breeders' Cup Filly & Mare Sprint instead of the Breeders' Cup Distaff. "He worked well and looked good over the turf," Mott said of Good Samaritan. "There was some interest in running him over the dirt, but we're going to keep him on the surface he's done well on. Carina Mia hasn't proven to be at her best at a mile and an eighth. We think she's at her best between seven-eighths and a mile. The Distaff is a very tough race this year and we thought we would stay with what we think is her best trip. She'll go two turns, but it also depends on who she's running against." Mott also expressed similar satisfaction with Celestine's final maintenance move before she takes on the boys in the Breeders' Cup Turf Sprint.