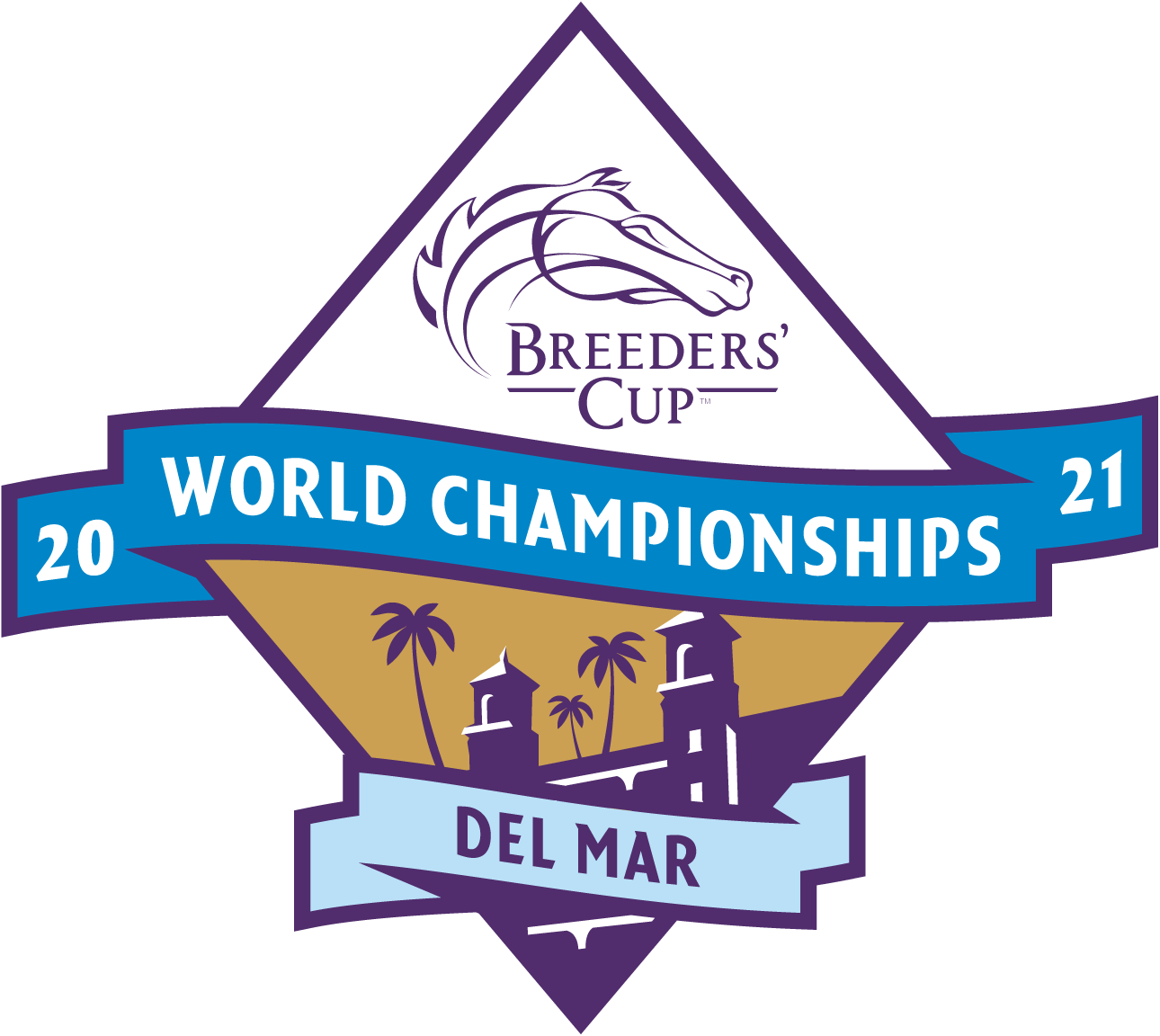 Art Collector – Bruce Lunsford's Bill Mott-trained homebred $6 million Longines Breeders' Cup Classic (G1) contender Art Collector had an eventful gallop of the main track this morning at just prior to 9 o'clock, as a loose horse curtailed his routine exercise. It was the son of Bernardini's first gallop of the main track since his Oct. 31 breeze.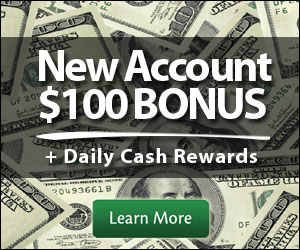 "We had an abbreviated gallop there, but he got a gallop in," Mott said. "There was a loose horse on the track."
The pace for the Classic appears to be a hot one, with multiple runners who like to be on or near the lead, including Art Collector. Seven of his eight victories have come when no farther than 1½ lengths back at the first call and four of his wins have been gate-to-wire. Two of those have been under the Mott banner.
"It's been a conscious thing to put him up in the race, which is what we wanted when we had Luis Saez, who does that well," Mott said. "I don't think he has to be on the lead, but we wanted to let him use his speed when it's there. Sometimes if you have a horse who has a good cruising speed and you take it away from them, that doesn't work.
"We know Knicks Go is going to bolt out of there and he's right inside of us and Medina Spirit is outside, so we hope he is able to stalk, but you don't know until the race unfolds," Mott continued. "We have a good group of (Breeders' Cup) horses who are doing really well. Whether they're good enough or not, we'll see that on Saturday."
Art Collector was moved to the Mott barn over the summer and has reeled off a treble of triumphs in as many starts, ascending the class ladder with wins in the Alydar (Listed), Charles Town Classic (G2) and Woodward (G1). His owner-breeder is hopeful he will perform well and has chosen Mike Smith to replace Saez, aboard in all three wins and the regular rider of Belmont/Travers winner Essential Quality.
"He's doing everything I want to see a horse do," Lunsford said. "I just don't know how he's going to stack up against these. I think he fits and he looks good and has been consistent. I like my chances and I like my jockey. I did a lot of research on jockeys and I gave him a couple names and one was Mike and Bill chose (Smith), who I have a good history with. He's got a pretty good feel for what to do and he's probably the fittest 50-plus-year-old in the world."
Essential Quality/Knicks Go – Trainer Brad Cox sent both Knicks Go and Essential Quality and out for gallops under exercise rider Edvin Vargas on their second morning at Del Mar. Knicks Go, the 2020 Breeders' Cup Dirt Mile winner, is the 5-2 morning line favorite, while Essential Quality, the 2020 Juvenile and 2021 Belmont and Travers winner, is right behind him at 3-1. Even Cox is having a hard time separating them.
"I can't separate them," Cox said. "But, I'm excited about being in this position with both horses.
"I think it does set up well for (Essential Quality). I think Luis (Saez) obviously does knows him extremely well, and I'm putting him in a good position. That's the one great thing about Essential Quality. He's able to adjust to the pace and that's, that what makes him so dangerous each and every run. We're probably getting a pace similar or maybe even hotter than it was in the Kentucky Derby.
"It is very rare for a horse to do what Knicks Go can do. You don't always see horses that are capable of running as quick as he can and clearing. And, he really accelerates in the turns."
Express Train – CRK Stable's Express Train enjoyed his routine 1 1/2m gallop just after the break Wednesday morning as he starts to wind up his final preparations for the Breeders' Cup Classic.
While regular exercise rider Amy Vasco was up this morning, the 4 yo colt will have a new rider for Saturday's race in Victor Espinoza. The Triple Crown-winning jockey has enjoyed a long and fruitful relationship with trainer John Shirreffs, who opted for the change.
"Victor and I have a close relationship and we decided that having a rider with all his experience in important races would be to our advantage," Shirreffs said. "He's won a lot of big ones and we have a great deal of confidence in him."
While the mount will be his first in the afternoon with Express Train, Espinosa has been acclimating himself with the son of Union Rags for his past two workouts, including a final blowout of 5f on Sunday at Santa Anita. Both trainer and rider have each won the Breeders' Cup Classic once: Shirreffs with Zenyatta in 2009 and Espinoza with American Pharaoh in 2015.
Hot Rod Charlie – Roadrunner Racing, William Strauss, Boat Racing and Gainesway Stable's Hot Rod Charlie left Barn Y just before 8 a.m. and galloped 1½m Wednesday with trainer Doug O'Neill, assistant trainer Leandro Mora and part-owner Strauss watching. The son of Preakness Stakes (G1) winner Oxbow and half-brother to Breeders' Cup Sprint (G1) winner Mitole enters the Breeders' Cup Classic (G1) as one of the main players in a talented, well-matched field of nine.
"His gallop this morning gave me goosebumps," Strauss said. "We are feeling really well. It seems like the race should shape up well for him. There's a lot of speed in the race and he's very tactical. Flavien (Prat, jockey) has a lot of options with how to ride him. He can be forward or take him back and around horses. He has a very good mind and he's really mature. We've got to get a good break, a good trip and hope the racing gods are smiling on us.
"I think he will be a fair price in the 3-1 range (by post time) and I think that's probably an appropriate odds for him," Strauss continued. "We know he's going to run a big race — he always does. Is he good enough and does he get the trip? That's really what it all comes down to. It'll be a really great jockeys' race and that's what it'll come down to. It's going to be really fun."
O'Neill expressed similar confidence in the three-time winner and earner of more than $2.1 million. After nearly shocking the world, finishing second to Essential Quality in the Juvenile at odds of 94-1, the Kentucky-bred $110,000 Fasig-Tipton October purchase was third by a neck in the Robert B. Lewis and won the Louisiana Derby impressively to set him up for the Triple Crown races. After a good third in the Kentucky Derby (G1), beaten a length, he was a game and begrudging loser in the Belmont Stakes — again to Essential Quality — setting the pace for the "Test of the Champion" and giving way in the final furlong to lose by 1¼ lengths.
Stepping up his game again, he then finished first in the Haskell Invitational, but was disqualified after causing significant interference. Two months later, he finally got his outright Grade 1 when winning the Pennsylvania Derby by 2¼ lengths. His 111 Beyer Speed Figure is the best last-race number for any horse in the Classic.
"His Pennsylvania Derby was a big confidence booster," O'Neill said. "His spacing has been really strong all throughout the year, so I'm really happy about that, as well. He's put in some really good works since the Pennsylvania Derby, so I am optimistic we are going to see a big effort from him."
Max Player – Hall of Fame trainer Steve Asmussen, who became the winningest trainer in North America this summer at Saratoga, arrived Tuesday afternoon to oversee the final preparations of his horses, who have been under the watchful eye of assistant trainer Scott Blasi the last month since arriving in California.
Asmussen will be seeking a third Breeders' Cup Classic victory with Max Player, who is following a similar pattern to the trainer's 2007 winner Curlin and 2017 winner Gun Runner by winning his final prep in New York.
"We were excited about his Suburban win over Mystic Guide and Happy Saver," Asmussen said. "And, then for him to follow that up with a fast track victory in the Jockey Club Gold Cup. Both of those races were at a mile and quarter. He's had good spacing between his races. He's trained really well. I thought that he looked really good over the Del Mar surface and then he drew (post nine), which I think is ideal for him in a race that obviously has considerably more pace than his last two races. We still want to get him in the rhythm that he's had success with the last two races."
Medina Spirit – With the recent Santa Anita meeting concluded, trainer Bob Baffert was on site at Del Mar Wednesday morning overseeing the final conditioning of his Breeders' Cup starters, including Kentucky Derby winner Medina Spirit in the Breeders' Cup Classic. The sophomore colt galloped 1 1/2m this morning shortly after daylight. An earner of $2.5 million this year, Medina Spirit drew post seven for the 1 1/4m race.
Baffert stated, "I really can't do anything about the draw. The break is always important, so that might help determine how the races shapes up."
He added, "He likes this track and is training really well coming up to the race." The colt worked 6f in 1:11:60 in his final workout last Friday. Medina Spirit already has registered victories in two Grade 1 races this year.
Baffert is a four-time Breeders' Classic winner, including last year's renewal with Authentic.
Stilleto Boy – Steve Moger's Stilleto Boy had a walk day at trainer Ed Moger Jr.'s barn following a 4f workout in 52 1/5 under jockey Kent Desormeaux on Tuesday morning.
"He's good this morning and I am happy with the way everything is going," Ed Moger said.
The Longines Classic will mark the fourth start for Stilleto Boy in Moger's barn. He was purchased for $420,000 by Steve Moger at the Fasig-Tipton July Horses of Racing Age Sale after he had won the Iowa Derby by 4 ½ lengths as a 16-1 shot.
"My brother is always trying to buy a good horse and I would shoot it down," Ed Moger said. "After the sale in Lexington, he calls me up and says he bought a horse and was sending him to me."
Triopoli – Pacific Classic winner Tripoli galloped Wednesday morning with assistant trainer Juan Leyva aboard. Trainer John Sadler is expected to drive down from his Santa Anita Park base Thursday.
---
As Time Goes By/Private Mission – Amazingly, for all his success in Breeders' Cup Championships as the winningest with 17 victories, Bob Baffert will be seeking his first victory in the $2 million Longines Breeders' Cup Distaff when he sends out two starters in the 9f event Saturday.
Private Mission, a once-beaten sophomore, will be facing older opponents for the first time.
"I didn't like her drawing the rail," Baffert said. "She's going to need to break well.
"I turned her out for a while after her only loss (last November). She's such a royally bred filly and she should only get better with both age and racing distance."
She galloped once around the main oval this morning.
Baffert's other entrant, the 4yo filly As Time Goes By who will get a new rider in Luis Saez, was also out for a morning gallop of a mile this morning.
"Both of my fillies are training well, but I think As Time Goes By might prefer more distance, maybe a mile and one-quarter," Baffert said. "This is a very tough race. It's a deep field."
Blue Stripe (ARG) – Pozo de Luna's Blue Stripe (ARG) jogged twice around the main track with exercise rider Alex Jimenez aboard for trainer Marcelo Polanco.
The half-sister to 2019 Longines Breeders' Cup Distaff winner Blue Prize (ARG) will be making her U.S. debut in Saturday's $2 million Distaff. It will be her first start since winning the Group 1 Gran Primo Criadores at Hipodromo Argentino De Palermo on May 1 going 1 1/4m.
Polanco said there have been no setbacks for Blue Stripe since arriving in his barn in May.
"The plan all along was to wait and run in the Distaff," Polanco said of Blue Stripe, who has had 18 works since first appearing on the Santa Anita work tab June 30.
Frankie Dettori, a 14-time Breeders' Cup-winning rider, will have the mount on Blue Stripe in the Distaff and possibly may have a get-acquainted session with the 4yo filly before Saturday's race.
"It is not likely, but still a possibility," Polcano said.
Clairiere – Hall of Fame trainer Steve Asmussen has a lot of confidence in Stonestreet Stable LLC's 3-year-old filly Clairiere heading into the Distaff. The filly is a daughter of Curlin, his 2007 Classic winner and two-time Horse of the Year also owned by Stonestreet.
"I'm extremely excited about Clairiere in the fact that she has always been a quality filly, always kept or stayed in the highest level of competition and has continuously gotten better from it," Asmussen said. "She had solid races over the winter in New Orleans, including the victory in the Rachel Alexandra and then the placing the Fair Grounds Oaks and the fourth in the Kentucky Oaks. From there, the Mother Goose, Coaching Club and Alabama, just solid runs, getting a little better all the time. And, then for her to break through in her last start in the million-dollar, Grade 1 Cotillion, closing the way she did behind a slow pace.
"She has trained lights out since she's been out here in California. Obviously, we're well aware of the quality of the field of this year's Distaff, but Clairiere gives us a tremendous amount of confidence in her. We believe her best race to date will be this Saturday. It's special it is to train a filly like her for Stonestreet. It means everything as far as why you do this. A millionaire, a Grade 1 winner and a daughter of Curlin after what he meant to us. And, then she's out of the unbelievably brilliant race mare Cavorting trained by Kiaran McLaughlin. It's just a great reason to be in horse racing."
Dunbar Road/Royal Flag – The Chad Brown-trained Longines Breeders' Cup Distaff (G1) duo of Dunbar Road and Royal Flag each went out for 1m gallops of the Del Mar main track Wednesday morning just after the break.
W. S. Farish homebred Royal Flag is fresh off a dominant 4¼-length win in the Beldame Invitational and seeks her first Grade 1 victory. She will break from post two under Joel Rosario in the field of 11 and was assigned a morning line of 8-1.
"She's training very well and I like how she's coming in," Brown said. "Her Beldame was very good."
Peter Brant's Dunbar Road will make her final start in the Distaff and will be reunited with jockey Jose Ortiz, who piloted her to her biggest win, Saratoga's Alabama (G1) in 2019. Ortiz also teamed with the daughter of Quality Road to win Belmont's Mother Goose (G2), Churchill Downs' Shawnee Stakes and broke the six-time winner's maiden in March 2019 at Gulfstream Park.
"I'm looking forward to riding her one more time," Ortiz said. "I'm getting back on her and I have a lot of respect for her and have some big wins on her. For this race, I'm excited because she's coming into the race in good form."
Horologist – Bill Mott-trained Longines Breeders' Cup Distaff (G1) contender Horologist galloped just over one mile of the Del Mar dirt track on Wednesday morning and, per her conditioner, has trained well for her formidable Breeders' Cup Distaff (G1) test on Saturday.
Owned by There's a Chance Stable, Medallion Racing, Abbondanza Racing, Parkland Thoroughbreds, Paradise Farms and David Staudacher, she enters off pace-setting runner-up effort in the Beldame Invitational (G2), a race she won last year prior to finishing ninth of 10 in the Distaff.
Letruska – Early in 2020, trainer Fausto Gutierrez thought Letruska might be a sprinter good enough to compete in the Breeders' Cup at Keeneland. One race later, he changed his mind and put the 5yo mare on a course that has brought her to Del Mar as the 8-5 favorite in the $2 million Distaff.
During the early part of her career in Mexico and in the 2019 Copa Invitacional del Caribe Stakes she was unbeaten in distances from 5 ½ furlongs to 1 ¼ miles. An impressive win in the Added Elegance on June 27 at Gulfstream Park, made Gutierrez think he had found her best distance.
"She ran one mile, just one turn, and she crossed the six furlongs in 1:08 and change," Gutierrez said. "At that moment, I thought that maybe we had a spot for the Breeders' Cup, the Sprint."
To test his theory, Gutierrez took her to Saratoga for the 7f Ballerina. When she finished fifth, beaten 6 ¼ lengths, after contesting the first half-mile in 43.74 seconds with eventual winner Serengeti Empress, Gutierrez said he realized that his Breeders' Cup plan would not work and stretched her out again to 9f.
"We switched our plans and went to the Shuvee, three weeks after," he said. "I reconsidered very quickly and we moved again to the long distances."
Letruska has run nine times since the Shuvee, all at a mile or more and has a 7-1-0 record. Using her speed, she has flourished at two turns and has won five straight races.
"If we go a mile and a quarter, I think it is even better for her," Gutierrez said. "The more distance, she has the chance to go a little bit more relaxed."
Letruska galloped 1 ½m Wednesday morning with exercise rider Roger Horgan aboard.
Malathaat – Words of praise for come easily from Hall of Fame trainer Todd Pletcher for Shadwell Stables' 3yo filly Malathaat, who is testing older horses for the first time Saturday in the $2 million Distaff.
Purchased for $1,050,000 as a Keeneland yearling in 2019, Malathaat has won six of seven starts, including the Kentucky Oaks.
"She's a very special filly," Pletcher said. "Part of it is that we trained the dam. Secondly, she has a tremendous personality. A very kind filly. Very professional. Really easy. She is a pleasure to have in the barn."
Pletcher handled the dam, Dreaming of Julia, during her two-season, eight-race career. She was third in the 2012 Juvenile Fillies, her lone appearance in the Breeders' Cup.
The Distaff has drawn a field of 11, but a lot of the attention figures to be focused on the first meeting between the speedy 5yo mare Letruska, who has won five consecutive stakes, and Malathaat, the most-accomplished 3yo in the country. Letruska is the 8-5 morning line favorite, while Malathaat is the co-second choice with Shedaresthedevil at 4-1.
"It's what you would expect from any Breeders' Cup Distaff," Pletcher said. "It's a collection of the best fillies and mares in the country. You've got some speed in there. You've got some closers. You've got some 3-year-old fillies, the best older mares. It's what you'd expect to see in the Distaff. Hopefully, there is a good, honest pace to run at and we can let our filly do her thing. She is kind of ideally suited to be a stalker. She enjoys a target."
Malathaat drew post three and will be ridden by Hall of Fame jockey John Velazquez.
Marche Lorraine (JPN) – U. Carrot Farm's Marche Lorraine (JPN) had a walk day following a 3f breeze Tuesday.
Shedaresthedevil – Flurry Racing Stable, Qatar Racing Limited and Big Aut Farm's Shedaresthedevil had an easy gallop under Edvin Vargas Wednesday morning before what is likely to be her last race in the Breeders' Cup Distaff. She is scheduled to be sold at the Fasig Tipton November sale a few days after the race. However, first she will try to secure championship honors in a race that has been the plan since skipping the race last year after she finished third in the Spinster Stakes at Keeneland. One race earlier, she pulled the upset in the Kentucky Oaks at odds of 15-1.
"This is obviously a bigger, tougher race this time around than the last one, but she's training really well," trainer Brad Cox said "And we've been waiting for this. I told someone earlier, we've been pointing for this race with her basically since the day after the Spinster last year. We decided to pull the plug on her, give her a break and campaign this year in an attempt to get her out here and have her peak in November. So far, that plan is working."
---
Overseas Horse Report
A busy morning at Del Mar racetrack with all international runners exercising with the exception of four Japanese horses. Pingxiang (Dirt Mile), Marche Lorraine(JPN) (Distaff), Loves Only You (JPN) (Filly & Mare Turf) and Jasper Great(Juvenile) all stayed in the quarantine barn after working Tuesday.
Vertiginous (IRE) (Juvenile Turf Sprint) was the first international horse on the main track this morning when accompanied by her trainer Brian Meehan on a pony.
Teona (IRE) (Turf) was next out on the main track before being followed by 14 international horses exercising on the turf track.
Audarya (FR) (Filly & Mare Turf) was ridden by usual work rider Geoffrey De La Sayette who said, "I gave her a breeze this morning and I couldn't be happier with her at this stage. She feels every bit as good as she felt going into the Filly & Mare Turf last year at Keeneland so I'm delighted."
George Boughey has his first Breeders' Cup runners Friday in only his second season as a trainer. Boughey who was trackside to watch Cachet (IRE) (Juvenile Fillies Turf) and Thunder Love (GB) (Juvenile Turf Sprint) said, "It's great to have runners at the Breeders' Cup. I never expected we would have them in our second year of training. They both shipped over really well. We've taken horses all around Europe this year, trying to take horses which are relaxed and take traveling well who don't fret too much.
"I've just watched both horses walk around in front of me then and they've both settled in really well and I'm pleased with them. I think Cachet has a great draw in gate three in the Juvenile Fillies Turf. She breaks well and is a filly who likes to get into a rhythm and I've always thought American racing would suit her well. She hasn't done a huge amount of racing round a bend but she seems to have taken it well here. She breezed this morning just a couple of furlongs into the home bend, switched her leads well and looked strong so I'm very happy with her.
"Thunder Love is the first also-eligible for the Juvenile Turf Sprint, so at this stage looks like she'll run in the Senator Ken Maddy where she's drawn in gate six. She is fast away from the gate but will jump tomorrow morning just to sharpen her up and she's taken it well. I've always thought firm ground around a bend is what she needs. They're both fit, healthy and well and hopefully they now have an easy time into the race and they put up big performances."
Charlie Appleby was trackside to oversee his six horses.
Appleby said, "All six horses have traveled and settled in very well. They breezed this morning which will put them spot on and I couldn't be happier at this stage. William Buick rode Modern Games (IRE) (Juvenile Turf) and was pleased with him and James Doyle rode Master of The Seas (IRE) (Mile) and he said all was good. I'm really looking forward to the races now, I feel we've got a nice team to run so hopefully we have some luck."
Oisin Murphy rode the Hugo Palmer-trained Ocean Road (IRE) (Filly & Mare Turf) and Hierachy (IRE) (Juvenile Turf Sprint) on the turf and said, "Ocean Road moved super. She's got a great temperament and I think she can run a career best. Hierarchy did a routine canter and is in great condition and looks great in his coat. He's drawn nicely in gate four and I'm looking forward to riding him."
As well as riding Master of The Seas, James Doyle rode Dubawi Legend (IRE)(Juvenile Turf) this morning and said, "Dubawi Legend is a very good horse who I'm looking forward to riding on Friday. He has a very bad draw out in 14 so we'll need everything to go right in the race. We'll need some luck in running but I think he can still go well."
Arguably Europe's biggest hope of the meeting is Tarnawa (IRE) (Turf) who bids to repeat last year's success in the race. Her legendary trainer Dermot Weld was trackside to watch her canter on the turf track who said, "Tarnawa seems in great form. She had a very tough race in the Arc at ParisLongchamp and she was tired for a week afterward. Since then she has bounced back very well and traveled over great. The guys say she's been in great order since she arrived in Del Mar.
"She's very adaptable as we saw in Keeneland last year so obviously we're all very hopeful again. The draw in 13 however is not good. On the stats she's got a huge task and simply on stats they say she can't win. We'll just take our time in the race and see what happens. I love coming to the Breeders' Cup and having international runners. I love the challenge and the challenge is forever getting harder with the quality of races."
John Velazquez rode Hello You (IRE) (Juvenile Fillies Turf) and reported she was in "great form really happy with her. I gave her a breeze and she felt like a very nice horse."
Irish trainer Ado McGuinness was trackside to watch A Case of You (IRE) (Turf Sprint) and was ridden this morning by race day jockey Ronan Whelan. McGuinness said, "A Case of You seems to be very happy with himself and reports from Ian Brennan who has been looking after him have been very positive. I'm looking forward to running him on Saturday and it's an honor to have a runner here at this great meeting."
Aidan O'Brien's seven horses were once again led by Broome (IRE) (Turf) and followed up in the rear by Love (IRE) (Turf). They did their usual routine trot and then split up into two groups to gallop. O'Brien's possible four runners in the Turf, Bolshoi Ballet (IRE), Broome, Japan (GB) and Mogul (GB) worked together and behind them came Glounthaune (IRE) (Juvenile Turf), Love and Mother Earth(IRE) (Mile).
O'Brien said, "That was great, they've done a nice bit of work there. The lads seem very happy with them all and reports have been good with the way they traveled and how they've settled in. Obviously, we need a few horses to scratch to get a run with a few of them so we'll have to see what happens over the coming days."
The Kevin Ryan duo of Glass Slippers (GB) (Turf Sprint) and Emaraaty Ana (GB) (Turf Sptrint) were ridden by race day jockeys Tom Eaves and Andrea Atzeni.
Ryan said, "Couldn't be happier at this stage. All good. Tom and Andrea were very happy with them this morning and said they felt great. We're drawn in gates one and two which was a good result so it's all systems go for Saturday now."
TURF
Chad Brown (Domestic Spending, Rockemperor, Tribhuvan)—Chad Brown will start three capable contenders in Saturday's $4 million Longines Turf, topped by Klaravich Stables star pupil Domestic Spending (GB), who could contend for year-end honors with a favorable performance in the 12-furlong grass affair.
A winner of six of eight starts, the well-bred son of top European sire Kingman enters off a disappointing neck second in the Mr. D (G1) at Arlington Park, but was brilliant in each of his previous starts this year, the Turf Classic (G1) and Manhattan (G1). The earner of more than $1.4 million drew post three and was assigned 4/1 second-choice odds behind defending champ Tarnawa.
The run will be the British-bred bay 4-year-old gelding's first beyond 10 furlongs, but he has followed an identical path to 2019 Brown pupil, Bricks and Mortar, who used a perfect Turf-capped 4-for-4 record to earn Champion Turf Horse and Horse of the Year.
"He's posted good inside and hopefully he gets out of there and gets some decent position up there," Brown said. "That's kind of where I want to see him. As he's gotten older, he has given me a lot of confidence on whether he'll get the mile and a half. He prefers, especially on the stretch-out, to be covered up and quietly following a good flow of traffic. I think he'll run as far as you want if that happens.
"He needs tempo in front of him and is not nearly as effective against the rider on a slow pace—we saw that at Arlington—he'll start to come on and off the bit that way," Brown continued. "I rather get him on the stretch-out on firm ground, fresh, as opposed to trying him in back-to-back mile and a half races, which is what I would be faced with if I ran him in the (Grade 1 Joe) Hirsch (Turf Classic). I don't think he'd run as well the second time."
Madaket Stables, Michael Dubb, Wonder Stables, Michael Kisber and Michael Caruso's Rockemperor (IRE) enters the Turf off the best performance of his career when winning the aforementioned Joe Hirsch Turf Classic by two lengths under Javier Castellano. The son of Holy Roman Emperor had been highly regarded for two seasons and six Grade 1 disappointments, but finally broke through at odds of 15/1.
"That was a pleasant surprise," Brown explained. "He was training well, but I'll be honest, I was surprised with the way he won the race. This is a big step up in class and this is a different group of horses than the Hirsch, but his number was very good. He's had fast numbers in the past and it's not impossible for him to get a piece of it. I like his post, as well. If Javier can get him out of the gate and get a quiet spot following Domestic Spending, that would be ideal."
The most forward of the Brown brigade will be Dubb, Madaket Stables, Wonder Stables, and Caruso's Tribhuvan (FR), a son of star miler Toronado who won the United Nations (G1) over 11 furlongs and Fort Marcy (G2) over nine furlongs earlier this season and was last seen fading to fifth in the Sword Dancer (G1) over 12 furlongs. Three starts back, he was an excellent second to Domestic Spending in the Manhattan after setting the pace.
Brown: "He's good and very dangerous here. It may look on paper that he can't get the distance, but I don't think he quite knows when to stop if he gets loose. He nearly pulled it off in the Manhattan. I know that was a mile and a quarter, but he's training well and he's going to love the turf course here. He's a firm-ground horse.
MILE
Blowout, Raging Bull – Peter Brant's Chad Brown-trained Breeders' Cup Mile (G1) duo of Blowout (GB) and Raging Bull (FR) have impressed in their morning exercise this week, including each galloping about one mile of the Del Mar dirt course on Wednesday morning with their conditioner watching.
Blowout, a speedy type who won Keeneland's First Lady (G1) and Churchill Downs' Distaff Turf Mile (G2) in front-running style this season, is a blue-blooded daughter of Dansili—sire of multiple Breeders' Cup winners—and French classic winner Beauty Parlour. Last year, she was nose second over course and distance in Del Mar's Matriarch (G1).
"She's going to be very forward and she doesn't have to be on the lead," Brown said. "If there's a horse that clearly wants that lead in the first turn, she's fine with having a target. We will give her her own opportunity to win the race—she's not in there to set a pace (for her stablemate) at all—but it's nice to have two horses in there with complementary style, depending on what the pace winds up being."
Raging Bull will retire to stud after the Mile and returns to the course over which he won the Hollywood Derby (G1) in 2018. The 6yo son of Dark Angel exits a third in the Woodbine Mile (G1) and was victorious in Keeneland's Maker's Mark Mile (G1) in April.
"Raging Bull is going to love getting back to the firm ground and he loves Del Mar," Brown continued. "That horse is sitting on a big race. He's a little dirtied up his last two starts. He didn't run badly, he just ran third and Dettori said he didn't handle the turf on the turn; was slipping out from under him. He will love being back here."
Casa Creed – Grade 1-winning Breeders' Cup Mile (G1) contender Casa Creed galloped one mile on the Del Mar dirt track on Wednesday morning for trainer Bill Mott. Owned by LRE Racing and JEH Racing Stable, the Jaipur Stakes (G1) winner was 12th in last year's edition, but accounted for himself well over the trip in Saratoga's Fourstardave (G1), when finishing third by two lengths astern Got Stormy.
"We like him in this race, but we didn't draw very good," Mott said. "We just have to try to get inside, whether we go forward or backward to do that, because you can't be wide here."
The 5yo son of Jimmy Creed has won five from 22 starts and has drawn post 13 of 14 with Junior Alvarado to ride.
Mo Forza – Bardy Farm homebred Mo Forza will make what could be his final career start in the Breeders' Cup Mile (G1) for trainer Peter Miller. Co-owned by OG Boss, the son of 5yo son of Uncle Mo has a record of 6-3-2-0 at Del Mar and has won three graded stakes over this surface, including two of the mile distance. Last year, while preparing for the race, he was withdrawn with an injury while expected to garner possible favoritism.
"It would be extremely gratifying to win it this year," Miller said. "He's just such a talented horse and the best miler racing. Last year was a really a punch to the gut and it would mean the world to me and the owners if he could win it here at home. I'd love to send him off to stud a Breeders' Cup champion.
In 2017 at Del Mar, Miller landed two Breeders' Cup trophies, in the Turf Sprint (Stormy Liberal) and Sprint (Roy H).
FILLY & MARE TURF
War Like Goddess – On the verge of stardom would not be an overstatement for the attractively named War Like Goddess, who has been nothing short of dominant in her brief career for owner George Krikorian and trainer Bill Mott. The 4yo daughter of Breeders' Cup Turf (G1) winner English Channel is 6-for-7 and has won her last four races in impressive fashion, including a flying nose victory in the Orchid (G3) and three consecutive one-sided tallies in the Bewitch (G3), Glens Falls (G2) and Flower Bowl Invitational (G1). The 7/2 morning-line favorite for the Maker's Mark Breeders' Cup Filly & Mare Turf (G1) drew post seven and will be ridden by Julien Leparoux.
"She's great," Mott said. "She's really, knock on wood, has been good ever since her last race in the Flower Bowl. Her lone loss was a comeback race and first time in a stakes and it was a little shorter than she likes and Gulfstream is a pretty speed-favoring kind of track. She's won drawing away and there was another race where she just got up, but we hope there's more there because this is a very good field against some good fillies. You have to be impressed with (Loves Only You)—I've seen her out there and she looks good."
TURF SPRINT
Gear Jockey – Calumet Farm's Gear Jockey galloped 1 1/2m under exercise rider Lyndsay Delello for trainer Rusty Arnold, who has a paddock schooling session scheduled for Thursday morning at 10 o'clock.
Gear Jockey will be making his second Breeders' Cup appearance. He finished third as maiden at 67-1 odds in the Juvenile Turf going a mile in 2019 at Santa Anita. Two years later, he shows back up at the World Championships as a leading candidate for the $1 million Turf Sprint.
After an injury cost him most of his 3yo season in 2020, Gear Jockey returned to the races in January at Gulfstream and in his second start broke his maiden going a mile on the turf. Solid efforts followed that victory but Arnold felt something was lacking.
"He was just not finishing his races and I talked with (Calumet Farm general manager) Eddie Kane and said let's try sprinting him," Arnold said.
What followed was a victory at Saratoga followed by a solid third-place finish in the Troy. Gear Jockey earned his Breeders' Cup ticket with a victory in the Turf Sprint at Kentucky Downs.
"We were the first one on the also-eligible list and one of the horses had a travel issue and couldn't make the race, so we drew in," Arnold said.
Jose Lezcano, who has been aboard Gear Jockey in his past three starts, has the call Saturday.
"Jose and I have been very lucky together," Arnold said.
JUVENILE TURF
Slipstream – A pair of wins at Belmont Park this fall carried the Jump Sucker Stable colt trained by Christophe Clement to the Juvenile Turf.
Joel Rosario will ride the son of More Than Ready from Post 5 in the one-mile test.
"He is coming off a victory in the Futurity going six furlongs," said Clement's longtime assistant Christophe Lorieul. "He's a very nicely made colt. He is progressing tremendously. I think he blossomed coming out of Saratoga. I don't think that he had that much of a hard race in the Futurity. I don't think the Joel hit him even once. He just came and did it the last eighth of a mile. It was as pretty impressive performance.
Slipstream won the Futurity on Oct, 10 by one length.
"Stretching him to a mile this time will be a little bit of a test. But why not?" Lorieul said. "If it's the place to do it, it's here. He's got tactical speed, which is always a plus."
Tiz the Bomb – Phoenix Thoroughbred's Tiz the Bomb galloped 1 1/2m under exercise rider Danny Ramsey for trainer Kenny McPeek.
Undefeated in two turf starts, Tiz the Bomb arrived at Del Mar late Monday from Keeneland where he won the Bourbon in his most recent outing.
McPeek is scheduled to arrive here Wednesday night.
JUVENILE FILLIES TURF
California Angel – With her trainer George Leonard III leading her all the way, California Angel walked professionally to the track after being a little antsy in her stall and proceeded to gallop once around after visiting the paddock. According to her trainer, the filly has settled in well since arriving Monday as she prepares to make her fourth career start in the Juvenile Fillies Turf Friday.
For Leonard, a longtime veteran of the Ohio-Kentucky-Indiana circuit, the race will mark just the second time he has saddled a horse for a graded stakes. When he saddled California Angel to victory in the Jessamine Stakes (G2) Oct. 13 at Keeneland it was the first time.
"She's doing well, she's ready," Leonard said. "She's getting happier and happier every day. This is quite exciting. It's been great so far."
Helens Well (IRE) – Is Helens Well (IRE) a "horse for this course?" Trainer Phil D'Amato seems to think so. After getting the Irish-bred filly, she won handily in her U.S. debut despite a troubled trip, then repeated the trouble line while finishing fastest to just miss as the second-place finisher in her stakes debut.
"I think she likes this deeper course," he said. "In her last race at Santa Anita, the turf was extremely fast, yet she was again finishing fastest. I think her style is more conducive to the surface here."
On Wednesday, Helens Well joined her juvenile barn mate and NetJets Breeders' Cup Juvenile Fillies entrant Desert Dawn for a 1 1/2m gallop just ahead of Friday's $1 million Juvenile Fillies Turf.
Pizza Bianca – Bobby Flay's homebred filly Pizza Bianca brings a strong international pedigree to her start in the Juvenile Fillies Turf.
The daughter of the highly successful stallion Fastnet Rock is out of unraced White Hot, a daughter of the great Galileo. Flay purchased White Hot, a half-sister to Epsom Derby winner Pour Moi and a full-sister to Group 1 stakes-placed Dawn Patrol, for $2.1 million in 2014, but she never made it to the races.
In her most recent start, Pizza Bianca had some traffic trouble while finishing second to Wild Beauty in the Natalma at Woodbine. When she turned in a solid work on Oct. 24, Flay told trainer Christophe Clement to skip the Chelsey Flower at Belmont and send her to the Breeders' Cup. With More Than Real, Flay won the Juvenile Fillies Turf in 2010.
Pizza Bianca drew the rail in the one-mile, $1 million race and was listed as the 5-1 morning line favorite.
"She's very lightly raced," said Clement's longtime assistant Christophe Lorieul. "She broke her maiden at Saratoga and came back to be second in the Natalma. Logically, I think the filly that won the Natalma for Godolphin could have been the favorite in this race, but she is not running.
"The filly is doing well. The owner and the boss talked and they wanted to take a shot."
JUVENILE TURF SPRINT
Derrynane – Waterville Lake Stables' New York homebred filly Derrynane will take on colts in the Juvenile Turf Sprint after victories at Saratoga Race Course and Woodbine.
The bay daughter of Quality Road trained by Christophe Clement has won two of three starts, all against fillies. On Sept. 19 she won the 5f Woodbine Cares Stakes by 2 ¾ lengths.
"She's got speed," said Clement's assistant Christophe Lorieul. "I really like her race at Woodbine. It was on a similar kind of surface and racetrack with tight turns. There was plenty of speed in front of her and she came closing at the end. She ran a very good race that day. I don't know how much she beat, but she looked very good doing it."
Derrynane and Joel Rosario will start from Post 11 in the 14-horse field.
"For a 2-year-old she is amazing," Lorieul said. "Wherever you take her, she never leaves any feed and she always acts very mature. That's a plus."
One Timer – Patricia Hope and Richard Ravin's One Timer has completed his preparations for Friday's Juvenile Turf Sprint for trainer Larry Rivelli.
"He jogged this morning, will walk Thursday and I don't take my horses to the track the morning of a race," Rivelli said as the undefeated Trappe Shot gelding returned to the barn.
One Timer has won all three of his starts with the first two coming on all-weather surfaces at Arlington Park and Woodbine before shipping to Santa Anita to win the Speakeasy on Oct. 1 in his grass debut.
"I went back (to Chicago) but he stayed out here the whole time after the Speakeasy," Rivelli said. "he has had two works since, both on the dirt, one at Santa Anita and one here."
E.T. Baird, who has been aboard One Timer in all of his starts, has the mount Friday and will exit post nine, one spot to the outside of morning line favorite Averly Jane.
"I would like to see him break clean and get away from the gate sharply," Rivelli said. "We are going (to the lead). We are outside of Averly Jane, so we will see who is fastest."
---
DIRT MILE
Life Is Good – The 23 individual 1s on Life Is Good's past performances tell his story. He is a very fast horse.
The 3yo colt co-owned by China Horse Club and WinStar Farm was in front, earning a 1, in all but two points of call in his five races. He won four of those starts and appeared on his way to a fifth in the Allen Jerkens Memorial at Saratoga on Aug. 28, but was passed in the stretch by Jackie's Warrior, the favorite in the Sprint, and lost by a neck.
Life Is Good, who missed more than four months of the season recovering from surgery to remove a chip from his left rear ankle, is the 4-5 favorite in the Big Ass Fans Dirt Mile. He drew post five in the field of eight. If past – in black and white in his past performances -- is prologue, Life Is Good is likely to be the pacesetter under Irad Ortiz Jr. in the $1 million race. The only 3yo in the field, he will carry 123 pounds, three fewer than the older horses.
Trainer Todd Pletcher did not offer his race strategy, but acknowledged that the Into Mischief colt could be setting the pace.
"Well, you never know what everyone else is going to do," Pletcher said, "but he's a horse that has a lot of natural speed, so I would imagine he's going to be forwardly placed. Someone will have to be moving right along to be in front of him, I would think."
Life Is Good arrives at the Breeders' Cup after having his way with four other competitors in the Kelso Handicap on Sept. 25 at the Belmont Park. Sent off at odds of 1-20, he cruised to a 5 ½-length victory.
Wednesday morning, Life Is Good galloped 1 ¼m and schooled in the paddock.
First run in 2007, the Dirt Mile has been won four times by 3yos, all in odd-numbered years.
FILLY & MARE SPRINT
Gamine – Few entrants in the upcoming Breeders' Cup boast such impressive credentials as Gamine, whose accomplishments have led to her being the most heavily favored starter, at 3-5, on the morning line among the 14 title-deciding races. She is a winner in nine of her 10 lifetimes starts, banked in excess of $1.6 million, has a combined winning margin of more than 56 lengths and is the defending champion for the $1 million Breeders' Cup Filly & Mare Sprint.
Yet despite all that, her record-breaking conditioner, Bob Baffert, admitted, "You know, I still get nervous every time she runs. There is just such high expectation for her every time."
The daughter of Into Mischief was on the track for her customary gallop this morning in advance of Saturday's 7f dash.
Asked about what's left for her to still achieve, Baffert said, "We were tempted to enter her in the ($2 million Breeders' Cup) Sprint. But I'd also like to try her long again, because she more released now. But, right now, our focus in Saturday's race."
JUVENILE
Barossa, Corniche and Pinehurst – Saddling one quarter of the starting field, conditioner Bob Baffert will be seeking his record-setting fifth winner in the $2 million Juvenile Friday.
Currently, Baffert stands statistically tied with D. Wayne Lukas, who dominated the early years of the event. Baffert's leading hopeful, undefeated Corniche, went to the gate this morning before galloping around Del Mar's main oval. The $1.5 million sales purchase is the 5-2 second choice in the 1-1/16m race. Also, out for a gallop was Del Mar Futurity winner Pinehurst, similarly unbeaten in his two lifetime starts. Both juveniles scored their maiden victories at Del Mar over this summer.
Baffert noted, "They both like this racing surface. I wanted to bring Pinehurst into this race fresh after his Futurity win. The distance is the question with him. Corniche is a really nice colt. His last race (a victory in the American Pharaoh) was set him up nicely."
Barossa, by leading sire Into Mischief, notched his maiden win last out.
"He's got a little more of a foundation with three races. I liked his win around two turns, so we're taking a little chance with him in this race." Baffert continued, "The pace could be hot, especially with the Chad Brown horse (Jack Christopher) breaking from the rail. But you know, these are all good horses. It's why there is a championship at stake. And, the margin for victory is so small. It's so tough to win these races."
Jack Christopher – Jim Bakke, Gerald Isbister, Coolmore Stud and Peter Brant's TVG Breeders' Cup Juvenile (G1) morning line favorite Jack Christopher galloped one circuit of the Del Mar main track Wednesday morning, two days prior to contesting the $2 million, 1 1/16-miles affair. To be ridden by Jose Ortiz, the 2-for-2 son of Munnings will break from the rail post in the 12-horse field. Last out, he flexed his speed with a 102 Beyer Speed Figure in the Champagne Stakes (G1) at Belmont over a one-turn mile on Oct. 2.
"He drew inside and I didn't really want to be there, but it is what it is and hopefully he breaks clean and gets out there," trainer Chad Brown said. "From there, we'll leave it up to Jose to see if he just lets him roll along or we just play it by ear if someone is hellbent on having the lead."
Ortiz was aboard Brown-trained Good Magic the last time the Juvenile was held at Del Mar, proving victorious with a stalking trip.
"Jack Christopher has speed, but he can also sit off horses like he did last time," Ortiz said. "I think that's a big advantage for me. I have the rail, but I don't think it's a bad post. If I break good, it's a good post. If I miss the break for some reason, then maybe it can be bad. If we break sharp and get a good run into the first turn, then we'll be in a good position.
"He's never had to take a lot of dirt yet, but the horse is very smart," Ortiz continued. "That's one of the things I really love about him. He's very laid back, very intelligent and very relaxed all the time. Last time, I pulled him back a little bit and he took a tiny bit of dirt before I quickly put him in the clear and he didn't overreact too much. I don't think we're going to be facing any dirt. He's a little quicker than Good Magic early, but I would love a similar trip."
Jack Christopher was a $135,000 Fasig-Tipton October 2020 purchase and was bred in Kentucky by Castleton Lyons and Kilboy Estate.
Pappacap – Trainer Mark Casse realized he may have something special after Rustlewood Farm Inc's Pappacap broke his maiden at first asking in May at Gulfstream Park, so he immediately devised a plan to bring the colt to the West Coast in hopes of giving him a home-field advantage by time for the Breeders' Cup. That plan has worked out well. In his first start at Del Mar in August, he won the Best Pal Stakes and then followed up with a fourth in the Del Mar Futurity and second in the American Pharoah Stakes.
"When we decided to bring a small string out here, I told George and Karen (Russell of Rustlewood Farm) that I thought their colt was a Breeders' Cup horse and I wanted to go out there and have a little home-field advantage," Casse said.
"Pappacap looked really good this morning and he's trained really well over this track. I think he got a good post (four) and some of the others didn't draw well. You know, sometimes it's not just how well your horse draws, but how others draw. I think the favorites will have some decisions to make. It won't be easy sailing."
JUVENILE FILLIES
Desert Dawn – H and E Ranch's Desert Dawn enjoyed a nice, long gallop of 1 1/2m this morning under the watchful eye of conditioner Phil D'Amato in anticipation of her start in the $2 million Juvenile Fillies on Friday. D'Amato indicated that he will begin tapering off the distance she'll gallop each day leading up to the race.
"She broke her maiden going two turns against some nice horses. In the Chandelier Stakes, the track was speed favoring, yet she was the only horse to make up ground in the stretch. She's got a long, fluid stride and seems to float over the track," D'Amato said.
Despite being the longest morning line price in the field at 20-1, he optimistically concluded, "I think she can compete at this level."
Echo Zulu – Hall of Fame trainer Steve Asmussen has brought a strong arsenal of runners to Del Mar for the Breeders' Cup, but his best chance might be L & N Racing and Winchell Thoroughbred's undefeated Echo Zulu, the heavy 4-5 favorite for the Juvenile Fillies.
"What a great partnership with Winchell Thoroughbreds and L & N Racing," Asmussen said. "It's great as far as people that enjoy the sport and now have a brilliant filly, who is three for three. She's coming into the race in excellent shape. I think the filly's training really well. She's been nice and relaxed and we're very excited for her on Friday."
Echo Zulu is from the first crop sired by 2017 Breeders' Cup Classic (G1) winner and Horse of the Year Gun Runner, also trained by Asmussen for Winchell Thoroughbreds. She would secure Champion Juvenile Fillies honors with a win Friday.
"It would mean everything to have a champion for Gun Runner in his first crop and it would be a very proud accomplishment," Asmussen said.
Juju's Map – Trainer Brad Cox, who won two Breeders' Cup races in 2019 and four in 2020, will look to add a second Breeders' Cup Juvenile Fillies (G1) to his resume when he saddles Albaugh Family Stable's Alcibiades winner Juju's Map for Friday's race.
"Juju's Map doing great," Cox said. "She had a very good work (Sunday) and she seems like she's moved forward. She's trained extremely well Churchill Downs. We're excited about this opportunity.
"I thought she drew well (post five). Obviously, they made her second choice. That made a lot of sense. I think the jocks and the positions are going to be very important going into the first turn. I do know our filly will get the distance. I mean, I feel very confident she can get the 1 1/16 miles and two turns. I'm excited about that race on Friday."
Hidden Connection – Hidden Brook Farm and Black Type Thoroughbreds' Hidden Connection visited the starting gate and then galloped a mile under exercise rider Janine Smith before the Wednesday morning track renovation break.
Undefeated in two starts, Hidden Connection came to trainer Bret Calhoun's barn in June after being purchased by Hidden Brook for $85,000 at the Ocala Breeders' Sales Company 2-year-old and Horses of Racing Age Sale.
However, Calhoun already knew about the filly.
"She was on my shortlist for the sale there in April," Calhoun said. "She did not meet her reserve and then two months later I get a call from Hidden Brook saying they bought a filly and they were sending her to me. It was her.
"It was pretty evident early on that she had talent. She stood out in her training and when she started breezing, she really stepped up."
Tarabi – LBD Stable, Manganaro Bloodstock and David Ingordo's Tarabi galloped under exercise rider Juan Leyva after the morning renovation break for trainer Cherie DeVaux.
Tarabi will be making her first start in Friday's NetJets Juvenile Fillies since a runner-up finish to Juvenile Fillies favorite Echo Zulu in the Spinaway Sept. 5 at Saratoga, a race in which she suffered some scrapes after hitting the gate at the start.
"She didn't really miss any time (after the Spinaway) as we kept her in light training, but we had to miss the Frizette or the Alcibiades," DeVaux said of Tarabi, who returned to the work tab Oct. 2 at Keeneland.
As October progressed, DeVaux kept the Breeders' Cup in her sights and after a bullet work on Oct. 22 she felt that all systems were go and she would pre-enter the daughter of First Samurai.
"She is doing well and we are going to give it a shot," DeVaux said.