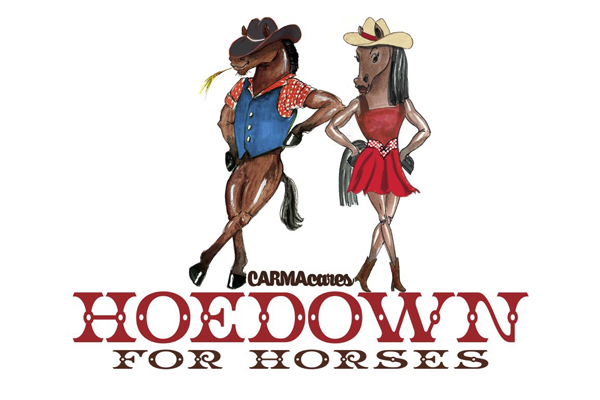 Southern California Racing Community Kicks Up its Heels at Annual Summer Fundraiser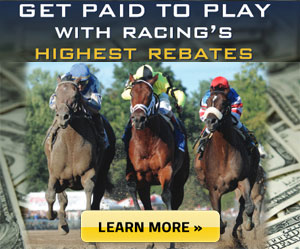 The iconic Del Mar Paddock was transformed into a country-western themed bash on the evening of Sunday, July 21 to host the California Retirement Management Account (CARMA) annual summer fundraiser 'Hoedown for Horses'.
Lassoing in more than $172,000 to support its one-of-kind placement program which retires, rehabilitates and rehomes Thoroughbred racehorses and to replenishing its granting fund to help support more than 20 equine nonprofits – the event was a much-needed success.
"We set the bar high with the amount of money we wanted to raise at the Hoedown and we are so grateful to the racing community, sponsors, friends, fans and volunteers that made it happen," said CARMA President Candace Coder-Chew. "This event set a record for us and many retired racehorses will be supported with the funds generated from the Hoedown."
Aside from being a lucrative achievement, the fundraiser was a celebration of a united love for retired racehorses with plenty of smiles, laughs and positivity radiating from more than 300 attendees. The event kicked off with a delicious barbecue-styled buffet by premier Catering and the live country music performed by Jake Parr. Cheers echoed during the head-to-head jockey mechanical bull riding competition which resulted in jockey Aaron Gryder taking home the custom champion belt buckle made by Montana Silversmiths.
"It warms our hearts every year to host our summer fundraiser and to see the support from the horse community," said Lucinda Lovitt-Mandella, executive director of CARMA.
"Aftercare for retired racehorses has really come into focus in recent years and we're seeing the direct result of that."
Hoedown for Horses was sponsored by Liberty Road Stables – Marsha Naify, Bob and Jill Baffert, Chuck Winner, Jay Em Ess Stable, Cannon Thoroughbreds, Fairview LLC, M. Auerbach LLC, Hronis Racing, The Stronach Group, Purple Shamrock Racing, Oak Tree Racing Association, Owning – Mr. & Mrs. Paul Reddam, Rancho San Miguel, Little Red Feather Cares, Eclipse Thoroughbred Partners – Blue Moon, Santa Anita Park, KC Horse Transport, Schroeder Farms, Rick and Marcia Gold, Branjam Stables, David and Holly Wilson, Double L Racing Stable, Tom and Nancy Clark Foundation, Golden Gate Fields, Monarch Content Management, Angel's Feed, Inc., Daily Racing Form, Climax Stallions, Teddy Cole Foundation, Thor-Bred Stables, Sbicca, West Coast Feed, Doug and Kathy Forde, Citrus Feed Company, Del Mar Thoroughbred Club and California Thoroughbred Breeders Association.
---
ABOUT CARMA
CARMA (California Retirement Management Account) is a charitable 501 (c)(3) organization formed to assist Thoroughbred rehabilitation and retirement organizations that facilitate the care and retraining of horses who raced in California and whose racing careers have ended. CARMA ensures the racehorses have retirement options by managing and disbursing funds to qualified retirement facilities caring for such horses. Ways in which this is accomplished include facilitating the transition of racehorses off the track through its Placement Program and showcasing the breed's versatility as equestrian mounts at its Thoroughbred Classic Horse Show.
CARMA worked closely with the California Horse Racing Board (CHRB) to adopt a rule change allowing for a 0.3% deduction from purses to help fund equine retirement. This deduction which owners can "opt-out" of if they so choose, is used to support Thoroughbred retirement farms and other non-profit programs that care for and retrain retired racehorses.
CARMA manages a grant request process and since 2008 has awarded more than 3.2 million dollars to qualified retirement facilities caring for Thoroughbreds.
Donations are tax-deductible and may be sent to CARMA, 285 West Huntington Drive, Arcadia CA, 91007. (Tax ID #80-0146395).
MISSION STATEMENT
The California Retirement Management Account (CARMA) provides funding for the retirement of California-raced Thoroughbred horses and serves as an educational resource for the public and racing community.