Rainbow 6 Carryover Jackpot Soars over $100,000 Huasca Set for Friday Feature off 11-Month Layoff

HALLANDALE BEACH, FL – Jockey Chantal Sutherland is scheduled to make a return to Gulfstream Park Sunday to ride Grade 1 stakes-placed Kiss to Remember in the $75,000 Added Elegance Stakes.

The 40-year-old jockey, who once served as a spokesperson for Gulfstream while riding at the Hallandale Beach track in 2006, came out of retirement this year to resume her highly successful career.

"She's coming in just to ride in that stake on Sunday. She knows the owner real well and he asked her to come out there and ride that one for him," Sutherland's agent Tommy Ball said by phone from Del Mar. "Here at Del Mar, a horse that was going to run that day got a little sick and the owner there asked her if she'd like to ride his horse. When an owner wants you to go somewhere, you usually say, 'Yes.'"

Sutherland, who has won 980 races, achieved her greatest successes aboard Game on Dude, whom she guided to victories in the 2011 Goodwood (G1), Santa Anita Handicap (G1) and 2012 Hollywood Gold Cup (G1).

Marty Wolfson-trained Kiss to Remember, who finished second in the Ballerina (G1) at Saratoga last summer, is coming off a sharp optional claiming allowance July 31.

Rainbow 6 Carryover Jackpot Soars over $100,000

The 20-cent Rainbow 6 went unsolved for the 11th program in a row Thursday at Gulfstream Park, resulting in a carryover jackpot of $107,071.30 for Friday's 10-race program.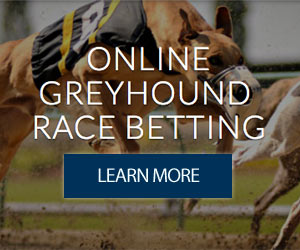 Multiple tickets with six winners were each worth $ 9.762.46.
The carryover jackpot is only paid out when there is a single unique ticket sold with all six winners. On days when there is no unique ticket, 70 percent of that day's pool goes back to those bettors holding tickets with the most winners, while 30 percent is carried over to the jackpot pool.
Friday's Rainbow 6 sequence will span Races 5-10.
There will also be a Super Hi 5 carryover Friday of $1,388.32.
Huasca Set for Friday Feature off 11-Month Layoff
St. George Stable's Huasca is set for a return from an 11-month layoff in Friday's ninth race, a six-furlong optional claiming allowance for fillies and mares at Gulfstream Park. The Efren Loza Jr.-trained daughter of Tiz Wonderful hasn't raced since finishing fifth in the Dogwood (G3) at Keeneland Sept. 19.
In her 12 prior starts, Huasca had finished first or second 10 times while finishing out of the money just once. The 4-year-old filly won four races, including a pair of stakes, while finishing second six times, including runner-up finishes in the 2015 Adena Springs Miss Preakness (G3) and Azalea (G3).
Eddie Castro has the mount on the 2-1 morning-line favorite in a field of 10 that includes Dogwood Trail, who defeated Huasca in the Azalea and finished second behind Kiss to Remember in an optional claiming allowance race last time out.