• Baffert squad has arrived from California for Travers Day • "There's only one Travers" for Asmussen's duo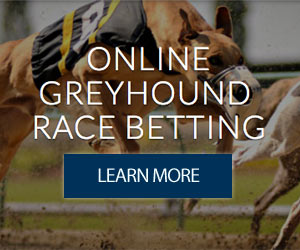 • Delgado pleased with Majesto's progress heading into G1 Travers, hoping for good things from Grand Tito in G1 Sword Dancer • With Travers nearing, Guillot (oh, and Laoban, too) in top form • Governor Malibu on target heading into Travers • Rodriguez hoping Summer Revolution steps up in G1 King's Bishop • Rated R Superstar figures to be running late in G1 King's Bishop • Stallwalkin' Dude seeks elusive graded stakes win in G1 Forego • Frosted breezes half-mile in advance of potential G1 Woodward start • Travers Day card to receive 4 ½ hours of live national television coverage
SARATOGA SPRINGS, N.Y. - The contingent from Hall of Fame trainer Bob Baffert arrived on the Saratoga grounds Wednesday evening after an uneventful trip from southern California and all was in good order on Thursday morning. The scene was significantly more subdued than last year at this time when Triple Crown champion and Travers Stakes favorite American Pharoah arrived at the Spa.
"It's a little quieter," said Jimmy Barnes, Baffert's top assistant. "But that's to be expected, I guess."
Even without American Pharoah, Baffert still comes into the 147th edition of the Grade 1, $1.25 million Travers presented by NYRA Bets with his 'A-team' of American Freedom and Arrogate. In addition, sophomores Drefong and Jazzy Times will contest the Grade 1, $500,000 Ketel One King's Bishop at seven furlongs on the undercard.
"We came in with two very good [Travers] horses," Barnes said. "American Freedom has traveled and run well on the road. Arrogate is going to have to step up and this is the time to do it, but we think he has the ability to do it. Usually, we come in pretty strong."
Gary and Mary West's American Freedom, a $500,000 yearling purchase, won the Grade 3 Iowa Derby two starts back and was 1 ½ lengths behind fellow Travers competitor and Preakness Stakes winner Exaggerator when the Keith Desormeaux charge captured the Grade 1 Haskell Invitational on a sealed and sloppy surface.
After the race, a disappointed Baffert said that the off going compromised the bay colt's chances. Mother Nature should be kinder this time, with the forecast calling for sunny skies on Saturday.
"It looks like we're going to be OK weather-wise and that's always good," Barnes said. "Exaggerator is a good horse. You can't take anything away from him. He ran well in all three Triple Crown races. You can't dodge anybody at this stage of the game. We hope we show up with our 'A' game.'
Juddmonte Farms' Arrogate, a gray or roan son of Unbridled's Song, was a $560,000 buy as a yearling, and although he's coming out of an optional claiming race at Del Mar, he has won three of his last four starts by a combined 11 ½ lengths while earning impressive speed figures.
"Arrogate is a beautiful horse," Barnes said. "He's a beautiful mover. He got beat his first time out, but that was all a learning experience. We learned a little from him and he learned from the race and from us. We took the blinkers off him and did some more schooling with the pony. In his first race, he didn't handle the ship over to Los Alamitos to run. He needed that race, from the paddock, to the post parade, to the race, to everything. We worked with him and it looks like we've got him straightened out since then."
Baffert, who is again enjoying an embarrassment of riches with the 3-year-olds in the stable, separated them until this point. Cupid won the Indiana and West Virginia Derbies and American Freedom took the Iowa to Haskell route.
Now it's time for American Freedom to meet Arrogate in the starting gate. Arrogate will break under Hall of Famer Mike Smith from post position 1, with America Freedom and Raphael Bejarano just to their outside in post position 2. "There are no compunctions against running them against each other. We are right next to one another, which is unusual. I think Arrogate is the one that will probably sit off horses so with that being said, coming from the one hole, Mike has got to get him out of there and get position and try to find a clean path. It's basically the same thing with the other horse," Barnes said.
On Thursday, all four of Baffert's horses went out to get a feel for the track, galloping 1 ¼ miles. They were schooled in the paddock in late morning and one or more may revisit the paddock on Friday after their morning gallops.
* * *
"There's only one Travers," said Scott Blasi, assistant to newly minted Hall of Fame trainer Steve Asmussen when asked about sending out both Belmont Stakes winner Creator for WinStar Farm and Bobby Flay as well as Matt Winn Stakes victor Gun Runner for Winchell Thoroughbreds, Three Chimneys Farm, and Besilu Stables in the Grade 1 Travers.
"They are horses with two different styles," said Blasi. "They are 3-year-olds only once and you've only got one shot to win it."
The gray or roan Creator, a son of Tapit and a dual Grade 1 winner who took the Arkansas Derby in April, is a stone closer while the chestnut Gun Runner, who dusted the field with a gate-to-wire 5 ½-length win in the Matt Winn, prefers to maximize his early speed.
On Thursday morning, exercise rider Abel Flores took both colts through their paces, galloping Creator 1 1/2 miles and Gun Runner 1 1/4 miles, and afterward Blasi reported that he was very pleased with the energy level and demeanor of both. He was set to bring both horses to the paddock before the fifth race.
"Hopefully, one of them gets it done Saturday," said Blasi.
Gun Runner, who exits a fifth-place finish in the Grade 1 Haskell Invitational, in which fellow Travers runners Exaggerator and American Freedom finished 1-2 over a sloppy track, has five wins from eight starts.
"Gun Runner's only two bad races on his form were on a sloppy racetrack and we just have to forgive him for those. He doesn't like it," said Blasi.
Asmussen, who was in town for Gun Runner's final breeze on Tuesday over the training track, is due to arrive back in Saratoga on Friday night.
* * *
Getting a race under his belt and having it come over Saratoga's main track could make Grupo Seven C Racing Stables' Grade 1-placed Majesto a live long shot for Saturday's Grade 1 Travers.
At least that is how trainer Gustavo Delgado is feeling heading into the Mid-Summer Derby, in which the bay Tiznow ridgling is listed at 30-1 on the morning line from post 11.
"The post position is good. I think that outside is better. Anything can happen because there is no superstar in the race. I think every horse in the race has a chance," Delgado said. "Majesto is good now, very good. The last work was very good. He went along good and galloped out after the finish very good."
Majesto enters the 1 ¼-mile Travers off a sixth-place finish in the Curlin July 29 at Saratoga, where he raced four wide around both turns and came up empty in the stretch, beaten 10 ½ lengths by Connect.
Gift Box and Forever d'Oro, who ran 2-3 in the Curlin, also return in the Travers.
"I brought him to Saratoga and it's possible he needed one or two works. Now he's very good. It's possible he is in better condition for this race," Delgado said. "The track here is different but it is no problem for him. Last year he stayed all the time in Saratoga and he was breezing so he knows the track very well."
A four-time Triple Crown winner in his native Venezuela, Delgado has already engineered one huge upset at Saratoga this summer when Paola Queen shocked the Test at odds of 55-1 on August 6 for the trainer's first North American Grade 1 victory. His small Saratoga-based string has returned dividends with two wins, a second and a third from just six starters.
Delgado pointed to last year's Travers when American Pharoah, racing's first Triple Crown champion since 1978, was beaten by 16-1 long shot Keen Ice.
"In this race, anything can happen. There are no superstars," Delgado said. "Last year there was a big superstar in American Pharoah, but he lost. He lost and the horse that beat him didn't win any more, but he won the Travers. I think my horse has a chance."
Delgado is hoping that Saratoga's reputation as the "Graveyard of Favorites" also shines its good fortune on graded stakes winner Grand Tito, who takes on the globe-trotting Flintshire in the Grade 1, $1 million Longines Sword Dancer.
Grand Tito will be taking his third shot in as many races against the always-imposing Flintshire, trained by Chad Brown to 2016 victories in the Grade 1 Woodford Reserve Manhattan in June and the Grade 2 Bowling Green on July 30. Grand Tito kicked off his 6-year-old year with a pair of victories, including the Grade 2 Mac Diarmida, before running a close third in the Grade 2 Pan American in April. The son of Candy Ride earned triple-digit Beyer Speed Figures in his first two outings against the division leader, earning a 104 for his fourth-place finish in the Manhattan and a 103 for his game runner-up effort in the Bowling Green.
"I think that [Grand Tito] has a very good chance in this race. I know that the Chad Brown horse [Flintshire] is the best on the turf right now in the United States, but the race is right," he said. "Grand Tito's last two or three races have been very good. The last race, he was only beaten by Chad Brown's horse by three-quarters [of a length]. The difference was not much.
"All you need is some luck," he added.
* * * Holding court wherever he goes, trainer Eric Guillot was on the backside of the main track Thursday morning where he continued to express high confidence in Grade 1 Travers entrant Laoban. The son of Uncle Mo picked up his first win on July 30 in the Grade 2 Jim Dandy, the traditional Travers prep at Saratoga, by going wire-to-wire and beating Governor Malibu by 1 ¼ lengths at odds of 27-1.
"The last race was the first time he went :49 [seconds for the opening half-mile], wasn't it?" Guillot said.
Prior to the Jim Dandy, the slowest opening half-mile Laoban had seen was :47 flat.
While he appears to prefer running on the lead, Laoban might rate off the pace in the Travers, Guillot said, because he's a more relaxed horse having been stabled this summer at Saratoga. Laoban has made eight starts at eight different racetracks.
"The horse needs to run out of his stall," Guillot said, "because I'm able to school him numerous times. I schooled him Sunday. I schooled him yesterday during the races and I'll school him [Friday] during the races. When you fly in Wednesday on Tex Sutton and get there late at night . . . he's already not a good doer. You can't just go school Wednesday night when he gets there."
* * *
After Grade 1 Travers contender Governor Malibu galloped 1 ¼ miles over the Oklahoma training track this morning, trainer Christophe Clement reported his Grade 2 Jim Dandy runner-up was in good condition and added he was looking forward to seeing how the 1 ¼-mile plays out on Saturday.
"He galloped out and looked well this morning," said Clement. "I have no issues with our post [No. 4]. Of course, with a field of this size you just know have to hope for a bit of racing luck. You just hope you get a clean trip and things work out."
With the big race now two days away, Clement added Governor Malibu would put in another gallop tomorrow morning. * * * Trainer Rudy Rodriguez said Summer Revolution is ready to go Saturday in the Grade 1 Ketel One King's Bishop after a swift workout Wednesday. With Rodriguez aboard, the chestnut son of Summer Bird went four furlongs in 48.48 seconds, seventh-fastest of 53 workers that day at the distance.
Summer Revolution will attempt to take the King's Bishop off of just two starts. After breaking his maiden in his debut by 7 ¼ lengths at the seven-furlong King's Bishop distance on July 4 at Belmont Park, he rocketed to victory August 6 at the Spa in his first allowance try, getting the same distance in 1:21.03, earning a field-topping 105 Beyer Speed Figure.
The decision to run in the King's Bishop with so little experience was tough, but Rodriguez believes his horse deserves the opportunity.
"At least he's run over the track already and had a pretty good race, so that was a plus right there," Rodriguez said. "If he runs the way he did then, I don't think those horses can compete with him, but to come back and run again the same way is going to be hard and it's in a different class. Class means a lot. I'm going to find out, that's for sure."
Summer Revolution has pressed the pace in both his starts and likely will face intense pressure early with the presence of Jazzy Times and Drefong from the stable of Hall of Fame trainer Bob Baffert. Both of those horses are capable of running an opening quarter-mile in under 22 seconds and the half in 44 flat.
"I'm going to leave it up to [jockey] Javier Castellano," Rodriguez said. "He'll know where to place him, and if he's good enough . . ."
* * *
Rated R Superstar is 20-1 on the morning line for the Grade 1 Ketel One King's Bishop, and trainer Ken McPeek figures it suits the chestnut gelding's humble origins.
"His mother was inexpensive and his sire was a giveaway," McPeek said, referring to the Gold Case mare Wicked Wish and the former sprint star Kodiak Kowboy, who the owner bred her to for free. Rated R Superstar's most notable sibling is Fevernthefunkhouse, who McPeek trained to a 2-for-7 career with a fourth-place finish in the Bachelor Stakes at Oaklawn Park.
Yet Rated R Superstar is showing talent. He got himself on the Triple Crown trail last year with a second in the Grade 3 Iroquois and a third in the Grade 1 Breeders' Futurity. He then was 11th in the Breeders' Cup Juvenile and ninth in the Grade 2 Kentucky Jockey Club before being rested for his 3-year-old campaign.
After a third-place finish in the Rushaway on April 2 at Turfway Park, McPeek decided Rated R Superstar had had enough of two-turn racing and cut him back in distance.
"You have to route them at 2 and 3 to see how good they are, and then when you run out of options, you shorten them back up," McPeek said. "But you've got to find out if they'll go long."
On May 30, Rated R Superstar ran to a 1 ¼-length victory in a 6 ½-furlong race at Churchill Downs, beating a field that included King's Bishop entrant Jazzy Times, and on July 2 he won the Grade 3 Carry Back, beating top sprinter Awesome Banner at the seven-furlong King's Bishop distance. He came from 9 ½ lengths back in that race to win by three-quarters of a length.
"His Gulfstream race was top-notch," McPeek said. "He's got to improve, but weird things happen, and if the pace of the race sets up, he's got a chance. He'll be coming from off of it, flying late."
* * *
Head of Plains Partners LLC and trainer David Jacobson's Stallwalkin' Dude will attempt to keep his perfect Saratoga record intact, earn his first graded stakes win and a return trip to the Breeders' Cup in Saturday's Grade 1, $700,000 Priority One Jets Forego.
A "Win and You're In" qualifier for the Breeders' Cup Sprint, the seven-furlong Forego is the ninth of 13 races on a blockbuster Travers Day program headlined by the 147th running of the Mid-Summer Derby.
Since being claimed by Jacobson for $16,000 in September 2014, Stallwalkin' Dude has gone on to win 11 races, four of them in stakes. His second straight victory in the Tale of the Cat August 12 punched his Forego ticket.
"We were hoping for a good performance in the Tale of the Cat, which we got," Jacobson said. "I think that performance, if he can improve a notch or two, will put him right in the game in the Forego and maybe we can get lucky and win it."
Stallwalkin' Dude has run in seven career graded stakes and finished second or third four times, all last year, including a near upset at 12-1 of the Grade 1 Vosburgh where he was third by a neck behind Rock Fall and multiple graded stakes-winning stablemate Salutos Amigos.
"He's been running a long time and he's easy on himself. He's been a very positive horse for the stable since the first day he got here," Jacobson said. "He's run with some real killers and he's always been just a notch below that. We're hoping this race, there's some nice horses in there but I think he definitely fits. And he's doing great."
Stallwalkin' Dude blew out three furlongs in 38.58 seconds Wednesday morning over Saratoga's main track where his only two starts were victories in the Tale of the Cat. He has run at nine different tracks over a 43-race career that has seen him win 15 races and purses of $828,352.
* * * Godolphin Racing's Frosted breezed a half-mile this morning in :49 seconds over the all-weather surface at the Greentree Training Center, his first work since winning the Grade 1 Whitney earlier this month.
The Grade 1, 1 1/8-mile Woodward on September 3 is under serious consideration for Frosted, who is 3-for-4 this year including his record-setting 14 ¼-length victory in the Grade 1 Metropolitan Handicap on June 11.
"It's not confirmed yet," said trainer Kiaran McLaughlin. "Jimmy Bell [Godolphin's North American representative] has sent word to John Ferguson [Godolphin chief executive and racing manager] who is in turn talking to Sheikh Mohammed about the Woodward. We're not confirmed yet. That's what we're looking at. He's ready if that's what they choose."
McLaughlin said he caught the 4-year-old gray son of Tapit, a winner of more than $3.8 million, galloping out five furongs in 1:02.
"Perfect, nice, beautiful," he said of the move. "Doing great. He hasn't changed at all. He came out of his race huge. No issues, so all is well."
The trainer originally had planned to work Frosted Friday morning, but moved the work up a day with an eye on the forecast.
"We opted to work him this morning because of rain coming," he said. "The [Tapeta] track is great back there but if it happened to be pouring down rain, it's not great. We decided just to do it 24 hours early, also because he's so happy. We didn't want to wait."
* * *
The blockbuster card on Travers Day will receive 4 ½ hours of live national television coverage beginning at 2 p.m. and wrapping up at 6:30 p.m. ET.
From 2 - 4:30 p.m., Fox Sports 2 will telecast live the Grade 1, $750,000 Personal Ensign (post time approximately 2:23 p.m.), the Grade 1, $500,000 Ballerina (post time 2:59 p.m.), the Grade 1, $500,000 Ketel One King's Bishop (post time 3:35 p.m.) and the Grade 1 Priority Jets Forego (post time 4:12 p.m.)
NBC Sports will be on the air from 4:30 - 6 p.m. and provide live coverage of the Grade 1, $1 million Longines Sword Dancer (post time 4:49 p.m.), and the 147th running of the Grade 1, $1.25 Travers presented by NYRA Bets, scheduled to go off at 5:44 p.m.
At 6 p.m., Fox Sports 2 will return with the live telecast of the Grade 2, $400,000 Ballston Spa, in which undefeated filly Lady Eli is set to make her highly anticipated return to racing following a 13-month absence.
The Altitude Network also will be live on air from 3-4:30 p.m. ET.
First race post time for the 13-race card is 11:35 a.m.