Del Mar Thoroughbred Club (DMTC) has entered a multi-year arrangement with San Diego's foremost casino, Sycuan Casino Resort, it has been announced.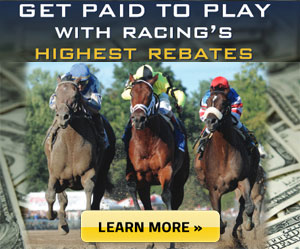 The partnership between the two notable San Diego establishments will take effect this year with the opening of Del Mar's 80th racing season on Wednesday, July 17.
The pairing will include signage and branding at the racetrack for the Sycuan interests – now the track's official and exclusive partner – and access to the extensive casino and resort facilities for Del Mar patrons.
"We see this as a natural marriage between a natural pair," said DMTC's director of sponsorships and digital media Walker McBride. "We believe Sycuan is the ultimate destination in San Diego for those seeking the casino experience and we see ourselves in a similar light when it comes to a premier day at the races."
Among the items that will be part of the special package for the Sycuan group is first-ever finish line signage at the track, as well as their being recognized as the presenting sponsor for Del Mar's popular Handicapping Challenge on the weekend of July 27 and 28. Additionally, the casino will have daily branding in conjunction with the stretch-run replays of the track's races.
Throughout the season, Del Mar will play host to Sycuan's players and members, allowing for an action-oriented group to experience the excitement and opportunities available at one of American's great racing facilities.
"We are thrilled to partner with the Del Mar Thoroughbred Club starting with the 2019 racing season," said John Dinius, general manager at Sycuan Casino Resort. "Del Mar is truly a premier destination for entertainment, sports and special events. Through this partnership, we will be able to offer exclusive access and one-of-a-kind experiences to both Del Mar patrons and Club Sycuan Members."
Sycuan Resort Casino is run by the Sycuan Band of the Kumeyaay Nation, a federally recognized tribe of the Mission Indians from Southern California, located in San Diego County just east of the city of El Cajon. The Kumeyaay tribe is one of the four ethnic groups indigenous to San Diego County. They have been involved in legalized gambling in the areas since 1983 and debuted a new $226 million hotel casino expansion earlier this year.
Del Mar, which was founded by Hollywood icon Bing Crosby in 1937, is now recognized as one of America's premier racetracks. The scenic oval hard by the blue Pacific -- long a summer playground for the sporting set -- has taken on the added role of running a short fall race meeting during the month of November. In a first in 2017, the track hosted the 34th Breeders' Cup World Championships and it proved to be a record-breaking success for all concerned. The Breeders' Cup people have announced that they will bring back their two-day run of world-class racing to the seaside oval in 2021.