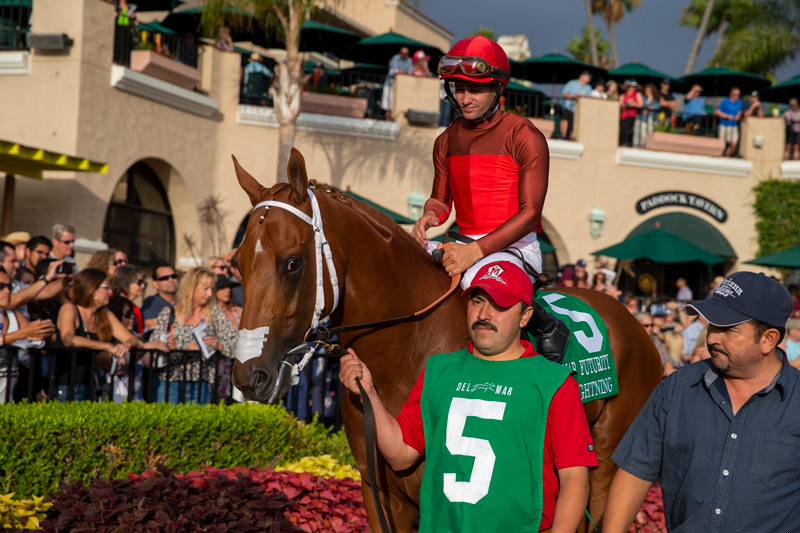 Maiden Special Weight winner Spin Lightning in the Paddock prior to 2018 Del Mar Futurity © Benoit Photo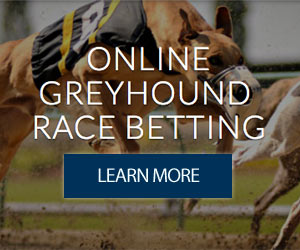 Del Mar will present a unique "juvenile bonus" to horsemen who run 2-year-olds in open maiden special weight races this summer at the seaside track, offering a 25% boost to purse winnings on top of their regular payouts.
There are two provisos that go with the arrangement: The races can be run short or long, but must be run on dirt. And in order to qualify for the bonus monies, the trainer involved must have fewer than 50 horses stabled in Southern California.
"What we're primarily trying to do with this 'bonus' plan is to encourage our 'smaller' outfits to get quality 2-year-old runners and enter them in our key building block events for our young horses," said Tom Robbins, Del Mar's executive vice president for racing. "Our 'big' trainers – about a half-dozen or so guys who have large strings on the circuit – understand what we're doing with this program and are in favor of it. They want and need competition to make those key maiden special weight races go, so this kind of encouragement works for both the big guy and the little guy."
In the case of a usual maiden special weight race, the purse is $61,000 and the winner's share is $36,600. With the "juvenile bonus" added to the mix, the purse becomes $76,250 and the winners share rises to $45,750.
The secondary awards get boosted, also. Second place is worth $12,200 in a standard MSW race, but with the "juvenile bonus" monies added it rises to $15,250. Third goes up from $7,320 to $9,150; fourth from $3,660 to $4,575; fifth from $1,220 to $1,525.
Robbins noted further that the "juvenile bonus" also applies toward "Ship and Win" horses brought in from out-of-state who are eligible for the races. The "S & W" bonus this year is at 40% for a horse's initial start at Del Mar (along with an automatic check for $2,500 for making that start), which means that that $61,000 purse can become $85,400 for a "S & W" runner, and could finally land at $100,650 for a horse that qualifies both in "S & W" and "juvenile bonus" categories.
"We're hoping to get owners and trainers with 2-year-olds from out-of-state interested when they see the monetary incentives," Robbins added, "while at the same time encourage our local owners and trainers to go to places like Kentucky and Florida and bring back 2-year-olds that could be double earners under our arrangement."
Last summer, Del Mar ran 18 maiden special weight races on the dirt. The track offered about a third that number of straight maiden races on the grass. It would like to equal or surpass those numbers in 2019.
Del Mar's 36-day summer season – the 80th at its shore headquarters – gets underway on Wednesday, July 17 and goes forward to Labor Day Monday, September 2.