Perchance Looking to Stay Unbeaten in Any Limit Dogwood Trail Takes Win Streak into Any Limit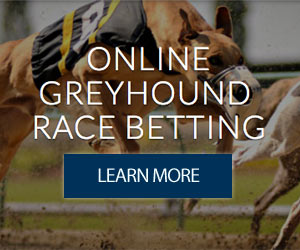 Yes I'm Lucky Returns in Silks Run Souper Colossal Gets Freshening
HALLANDALE BEACH, FL - Favored in her only two career starts, each of them wins, Perchance will be among the top choices once again in Saturday's $75,000 Any Limit for 3-year-old filly sprinters.
Owned by Barbara Banke's Stonestreet Stables and trained by Kiaran McLaughlin, the sophomore daughter of Distorted Humor opened her season with a one-length optional claiming allowance score Jan. 22 at Gulfstream at the Any Limit's six-furlong distance.
"We talked it over and thought it would be good to run her back here over this track that she won on," McLaughlin said. "She's a nice filly. She's good to be around and she does everything right. It's our next logical move."
McLaughlin has been high on Perchance and gave brief consideration to the one-mile Davona Dale (G2) Feb. 21 at Gulfstream before opting for a more conservative route.
"She's very talented," McLaughlin said. "The Davona Dale, we felt like a mile might be a little bit tough for her at that time in only her third start. She might get a mile later, but the Davona Dale was a tough race so we decided on this race instead."
Perchance drew outside post 7 for the Any Limit and will have Joel Rosario aboard for the first time. Rosario replaces Javier Castellano, who is riding in Saudi Arabia's King Abdulaziz Cup on Saturday.
"We're happy to have Joel. She's an easy ride," McLaughlin said. "She's a beautiful, very powerful sprinting-type filly with a big engine. She's very easy to train and pretty easy to ride in the afternoon. She's been a pleasure to have in the barn."
McLaughlin said the short-term plan is to keep Perchance at shorter distances. She is out of the Wild Rush mare Dream Rush, both of whom were Grade 1-winning sprinters.
"Dream Rush was a pure sprinter," he said. "She's very powerfully built, like a sprinter. There's an awful lot of big races that are seven furlongs and less. Right now, we're going to keep her there."
Dogwood Trail Takes Win Streak into Any Limit
Eight months after Dogwood Trail was first entered for her stakes debut at Gulfstream Park, the promising filly will finally get her chance in Saturday's $75,000 Any Limit.
Trainer Stanley Gold was forced to scratch the undefeated Jacks or Better Farm homebred on the eve of the Cassidy Stakes last July, and she didn't make it back to the races until a front-running optional claiming allowance victory last month at the Championship Meet.
"She had an injury and we had to lay her up and we took our time with her and brought her back," Gold said. "We let her tell us when she was ready. We didn't pick out a race until she was ready. It wasn't like I brought her in and had a race in mind. I just let her go at her own pace."
A chestnut daughter of multiple stakes winner Awesome of Course, Dogwood Trail debuted with a 5 ¾-length maiden victory last May at Gulfstream where she ran 4 ½ furlongs in 51.50 seconds under a hand ride.
"You wonder sometimes. They can run one race and then you think they're something and they're not," Gold said. "She came through on the inside but the rail was wide open and she drew off. After we got her repaired and they sent her back in, I started getting her ready and she seemed like she was that kind of horse. She breezed good going into the (February) race and won going away, and she's trained forwardly again. I hope she's that good. We'll see."
Not wanting to push Dogwood Trail in her recovery, Gold bypassed a pair graded 3-year-old filly stakes earlier in the Championship Meet, the Old Hat (G3) on Jan. 3 and the Davona Dale (G2).
"It was unfortunate, just the timing of when she got ready and when she ran," Gold said. "We didn't have a chance to try her in the Old Hat and the Davona Dale. Those would have been real tests. This one probably won't be as difficult as those two, but we're just taking it one step at a time and this is the next one. It's just a case of going through the steps and getting there. This will be fair test. She's still very, very limited on experience with just the two races."
Dogwood Trail drew post 3 in a field of seven for the Any Limit, where all horses will carry 116 pounds. Edgard Zayas, up for the allowance win, gets a return call.
"She's well-natured and she doesn't use herself until you ask her, but she's got enough ability where she's cruising right along," Gold said. "She's cooperative so she saves it until you ask her and she was pretty explosive. I hope she can continue to do that."
Yes I'm Lucky Returns in Silks Run
Four-time stakes winner Yes I'm Lucky will make his first start since capturing last April's Mr. Light Stakes when he goes to the post in Saturday's $75,000 Silks Run at Gulfstream Park. The 4-year-old son of Yes It's True won five of eight races on both dirt and turf – at distances spanning from 4 ½ furlongs to a mile – before going on the shelf in early 2014.
The Eddie Plesa, Jr. trainee's success was immediate; he broke his maiden at first asking over Monmouth Park's main track before running off with the Frank Gomez Memorial Stakes in Miami Gardens just three weeks later. A return to New Jersey followed, where the colt tried turf for the first time in the Tyro Stakes with the same result – a win. He suffered his first defeat in the Sapling Stakes (G3) before running off with the Laurel Futurity by 6 ½ lengths. Following that effort, the colt returned south and made his next three starts at Gulfstream, and after finishing third in the Pulpit Stakes and fourth in the Dania Beach (G3) to cap his 2-year-old season, Yes I'm Lucky returned in top form as a sophomore, prevailing in a duel to the wire in the mile Mr. Light.
But after that start, the colt's good fortunes began to turn sour, as recurring minor issues caused him to miss the rest of his 3-year-old season.
"We gave him a little time to freshen up, and when he came back, one little thing led to another little thing every time he was ready to run," Plesa said. "It was nothing special - he didn't have any surgeries or anything. Little things just kept popping up, and he was just a very unlucky horse that he didn't run for this long. He's 100 percent now."
"He's a lot bigger and stronger than he ever was," he added. "He's a very good looking horse."
Yes I'm Lucky has posted four works since Jan. 17, each with a faster time than the last. The Kentucky-bred most breezed 4 furlongs in 49.40 seconds on March 7 at Gulfstream Park West.
"He's doing excellent," Plesa said. "I've been trying to get him in some races for a while. I had hoped to get him in some spots that might be a little easier than this, but I wasn't lucky enough to do that. He's coming into the race in good order. He's been off since April. He's training very well. This will be his first race back in almost a year, so he's going to go out there and do the best he can. We're hopeful."
Yes I'm Lucky will break from the rail in the Silks Run under Juan Leyva. The five-furlong turf event is the 11th race on a 12-race Saturday card at Gulfstream that also includes the $75,000 Any Limit Stakes for 3-year-old fillies.
Plesa also reported that Live Oak Plantation's Sapling and Texas Glitter winner Souper Colossal, scratched from the Swale Stakes (G2) after coming down with a fever, will be given a freshening at Live Oak Plantation in Ocala.
"It came at a very bad time. The timing was horrible," Plesa said. "He's clinically over being sick, meaning his blood is normal and he has no temperature. But he's not himself. He's just like you or me if you got sick with the flu for a while. Even though all the symptoms are gone, you're going to be poking around for another week or so. That's the case with him. Instead of fooling around with him, I'm going to send him to the farm at Live Oak and we'll just give him a couple weeks up there and then we'll bring him on back and get him started again, but as far as any Derby Trail, that's all out the window right now."