Champion American Pharoah Continues Preparation for Rebel Stakes

Zayat Stables' homebred American Pharoah, who arrived Wednesday afternoon to contest Saturday's $750,000 Rebel Stakes (G2), went out Thursday morning right after the break for a gallop once around on a sealed track that was rated as "good" due to morning rain. The especially handsome and particularly well-conformed reigning 2-year-old champion colt earned admiring looks and accolades.

"He's without a doubt the best horse I've ever sat on in my entire life, and I've been on some really good ones," said Mike Johnson, who trains horses for Oaklawn President Charles Cella and doubles as an exercise rider. "He floated over the track. Even though it was his first time, he felt like he's been here before. He was super. It was so much fun being on him I don't even think I'm going to charge Bob (Baffert)."

American Pharoah, trained by Hall of Famer Baffert, won a pair of Grade 1 races in three career outings but will be making his first start outside of California in the Rebel, which is the final prep for the $1 million Arkansas Derby (G1) and offers Kentucky Derby qualifying points (50-20-10-5 for first through fourth place finishes).

But Baffert could call Hot Springs a second home. His charges have won four of the last five editions of the Rebel and the odds say that American Pharoah, the early 1-2 favorite in the field of seven sophomores, will join Hoppertunity (2014), Secret Circle (2012), The Factor (2011), and Lookin at Lucky (2010) on the roster of Rebel winners.

"He's a pretty good horse but I won't try to compare him to any of the others," said Jim Barnes, Baffert's long time top assistant, who accompanied the 1-2 morning line favorite and also traveled here with the rest. "We also have Dortmund (the undefeated multiple graded stakes winner) as another pretty good 3-year-old in the barn so we're concentrating on him as well."

Midnight Hawk, a son of champion sprinter Midnight Lute and also trained by Baffert, will be running in the $250,000 Razorback Handicap (G3) for older horses on Saturday's 11-race Racing Festival of the South Preview Day card that in addition presents the $300,000 Azeri Stakes (G2) for fillies and mares four and up.

Midnight Hawk, a Grade 3 winner, comes in off an impressive win in a $62,500 optional claiming race at 1 mile at Santa Anita after dropping down from Grade 1 company. The Razorback, like the Rebel and the Azeri, will be contested at 1 1/16 miles.

"He needs two turns. He ran well in his last race, but this one will be a tougher spot for him," said Barnes.

American Pharoah and Midnight Hawk schooled in the paddock before the afternoon's races and were on tap to gallop again the following morning. Both horses will be partnered with Victor Espinoza, their regular rider, on Saturday.

Pletcher Well Represented on Saturday

Todd Pletcher, who is stabled in South Florida, will also dispatch a pair of his charges when Madefromlucky, a son of Lookin at Lucky, breaks from post 2 in the Rebel and Race Day starts from post 5 in the seven-horse Razorback.

Cheyenne Stables and Mac Nichol's Madefromlucky graduated from the maiden ranks at the 1 1/16 miles distance of the Rebel two starts back at Gulfstream Park and then he stretched out to take a first level allowance test at 1 1/8 miles under Hall of Fame rider John Velazquez.

"Madefromlucky has been training well and has a good foundation. He's got a pair of two-turn races under his belt and hopefully that will continue to move him forward," said Pletcher, who won the 2014 Arkansas Derby with Danza. "Obviously, this is a very competitive race for him with American Pharoah and the other nice colts, but we're pleased with what he's been doing and he deserves his chance."

Race Day, a 4-year-old son of Tapit, was purchased in November by Matthew Schera out of WinStar Farm's consignment of racing age stock for $285,000 and sent to Pletcher. He won a $62,500 optional claiming race by 8 ½ lengths first time out for his new connections in December and in his only 2015 start was a fast-closing third in the Fred Hooper Stakes (G3) at 1 mile at Gulfstream.

"He seems like he's improving and I liked his last race quite a bit," said Pletcher, who won last year's Razorback and this year's Essex Handicap with Golden Lad. "He got into some trouble but kept fighting to the wire and looked like he was looking for a little more ground."

Madefromlucky and Race Day both galloped an easy mile before the break under assistant trainer Adele Bellinger and will be ridden on Saturday by Velazquez.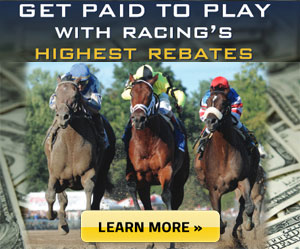 Asmussen's Graded Stakes Trio Moving Forward
Six-time Oaklawn leading trainer Steve Asmussen took 3 Year Old Filly Champion Untapable and Tapiture, who was second in the Breeders' Cup Dirt Mile last time out, to the gate to school about an hour after the track opened for training Thursday at 7 a.m. (Central).
They each galloped 1 mile and in the afternoon, the pair of Winchell Thoroughbreds LLC homebreds visited the paddock for another lesson.
Untapable, who like Tapiture is by Tapit, remains on schedule to make her 4-year-old debut and first time Oaklawn start in Saturday's Azeri Stakes, which is the final prep for the $600,000 Apple Blossom Handicap (G1) on April 10. The 2014 Breeders' Cup Distaff winner and her stablemate arrived Monday after previously being based at Asmussen's Fair Grounds division in New Orleans.
"I thought she was a lot more settled today. Obviously, I am pleased with that," said Asmussen.
Tapiture, the winner of the $300,000 Southwest Stakes (G3) who was second in the Rebel and fourth in the Arkansas Derby last year, will also be making his 4-year-old debut when he runs in the Razorback.
"I think they are both doing extremely well. I would be very surprised to get their Breeders' Cup races, first race off the bench. But with that being said, these are two extremely talented, nice horses." Said Asmussen, who added that he had hoped Untapable and Tapiture would join his Oaklawn division earlier but was forced to wait for severe winter weather to break before shipping north.
Both horses turned in their final workouts at the Fair Grounds.
"I would have loved to have had a move over the racetrack, and I had originally planned for that," Asmussen said. "But it was quite obvious that with the weather we had last week, that wasn't going to happen."
Asmussen's Rebel Stakes contender Bold Conquest also galloped 1 mile Thursday morning. The son of two-time Horse of the Year and 2007 Rebel winner Curlin, who was also an Asmussen-trainee, finished fourth in the $300,000 Southwest Stakes (G3) Feb. 22 when making his 2015 first start.
"I do expect him to improve," Asmussen said. "But he's going to have to improve a lot."
Oaklawn's two-time defending leading rider Ricardo Santana Jr. retains the mount for the Rebel.
Ride On Curlin's Star Still Shines
The son of 2007 Rebel Stakes winner and two-time Horse of the Year Curlin developed a strong following last year when competing in the Southwest, Rebel, and Arkansas Derby and then all three of the Triple Crown races, and Ride on Curlin remains one of the most popular horses on the grounds.
The good wishes for the now 4-year-old extend to his well-liked and affable trainer, "Bronco" Billy Gowan, who calls Ride on Curlin his once-in-a-lifetime horse so far.
"People really like this horse a lot, and they like to come out to see him," said Gowan. "He's almost a local legend and he's an Oaklawn Park horse, that's for sure. He's got a lot of loyal fans and it's fun. People are also nice to me at the same time, so I really enjoy it."
Daniel Dougherty's colt galloped once around on in the morning under regular exercise rider Brian Beccia and Gowan said his horse could not be in better shape coming into the Razorback.
"He's good, real good. Now it's just keeping him happy until Saturday," said Gowan, who gave to return call to Jon Court.
In Other Saturday Stakes News:
Rebel: • Paid Admission: "He just went out for his regular gallop, nothing major. We will see how things shape up Saturday. He's doing well and training well, you have to take a shot at this race. Everything is going as expected," said trainer Chris Richard. The son of Candy Ride, who is owned by Midwest Thoroughbreds, will have Shaun Bridgmohan, who rode him to a second place finish in a first level allowance race here last time out on Feb 6, back in the irons. • Sakima: The inclement weather is a popular topic this week at Oaklawn but for Ron Moquett, who will saddle Sakima in Saturday's Rebel Stakes, it is a non-issue. "Wet or dry it doesn't really matter to us. I think he'll handle the track either way," he said. When asked if he sees anyone putting pressure on heavy favorite and likely pacesetter American Pharoah in the early going Moquett replied,"I certainly hope so. It won't be us though; our plan is to lay off the pace as we've done in the past."
• The Truth or Else: Trainer Kenny McPeek was a bit more philosophical when it comes to possible early pressure on American Pharoah, which would aid the cause of his late running charge. "I can't worry about what I can't control. I just have to worry about if we are good enough. We think we have a nice colt." When asked if he was surprised that The Truth or Else was installed as the second choice in the morning line at 4-1 by lines maker Russ Ramstad McPeek said,"Not at all. What I was surprised at was that he went off at 20-1 in the Southwest. I usually don't bet. But at that price, I sure did that day."
• Tizwonderfulcreek: "He had an easy morning and just walked. We will do a little something with him tomorrow and take our chance Saturday," said trainer and owner Tim Martin. The locally-based son of Tiz Wonderful will be making his third start of the year here. Azeri:
• Diva's Diamond galloped 1 ½ miles shortly after the track opened Thursday morning. "I do try to get her out fairly early," said assistant trainer Kevin Martin, who oversees Karl Broberg's Oaklawn division. Martin said Broberg was at Delta Downs in Louisiana on Thursday morning, but believes he will be in Hot Springs to saddle Diva's Diamond for the race.Diva's Diamond is coming off a fifth-place finish in the $100,000 Bayakoa Stakes (G3) Feb. 15.
• Gold Medal Dancer: With the pace scenario a bit unclear in Saturday's race, trainer Donnie Von Hemel is glad he has some options with Josephine Abercrombie's Pin Oak Stable homebred. "She's kind of a versatile mare," Von Hemel said Wednesday after his charge drew post four of six. "She's run well up front as she did last time (Bayakoa) and she's done well from off the pace. We'll just have to see how the race sets up."
• Flashy American (Azeri:) Pace or no pace, Flashy American's connections are expecting another professional effort from their consistent 6-year-old mare."She is as solid as the day is long," says trainer Kenny McPeek. "This is her second start back off the layoff so she should run a little better than last time (second to Mufajaah in the Bayakoa). Whether or not she's good enough remains to be seen as there are some real nice mares she's squaring off against."
• Mufaajah (Azeri): Pace, or lack thereof, has been very much on the mind of trainer Dan Peitz as he sends out the late-running and crowd favorite Mufajaah in quest of her third victory of the season in as many starts. "She has just kind of developed into a one run sort of mare," Peitz said. "In a small field, it does kind of put you at a tactical disadvantage having to come from so far back but maybe we'll get some pace from somewhere." Peitz added that his star mare's most recent work last Sunday (5 furlongs in 1:02.4) was more of the same. "We would have liked to get more out of her in the early part but I guess that is just the way she is. She did finish up nicely."
• Sugar Shock (Azeri):) As prep races go, Sugar Shock's half length win in the American Beauty Stakes on January 24 does not look all that impressive on paper but upon further review, trainer Doug Anderson said, "We were thrilled with the race. It was her first start in quite some time and while we expected her to run well, you just never know until they run." Several of Sugar Shock's rivals in the American Beauty have come back to flatter her in their next start. Runner up Spring Included came back to annex the Spring Fever Stakes, third place finisher Haveyougoneaway accounted for an optional affair in impressive fashion, and Scarletridgerunner, a distant tenth in the American Beauty, shipped to Hawthorne for her next start and won an allowance race by over five lengths. The American Beauty was Sugar Shock's first start since being pulled up in the Iowa Oaks (G3) at Prairie Meadows in late June. "It was mostly the racetrack," cited Anderson. "She just can't hardly stand the mud. It was a pretty tough campaign for her in the spring so we decided to give her some time to mature afterward. It was nothing physical; she just needed some time to develop. She has come back a more mature filly."
Razorback • Carve: "He went to the gate this morning, jogged three-quarters of a mile and galloped a mile and half and went awesome," trainer Brad Cox said. "I'm very pleased with him and how he's doing right now. Looking at the race, there's a little bit of speed in there and I think there will be a couple of horses in front of him. The ideal set-up would be him sitting off them up front and him making his run. He's doing awesome, couldn't ask for anything more."
• Golden Ticket: Unraced since an unplaced effort in the Breeders' Cup Mile last fall, a race that fellow Razorback entrant Taptiture finished second in, Golden Ticket is refreshed and ready for a big effort in his first start of the year according to trainer Kenny McPeek. "He really runs well fresh," McPeek said Thursday morning. "I feel like he kind of tailed off on us a little last fall so we gave him some time off. We're looking for a solid effort come Saturday." History would seem to confirm McPeek's confidence as Golden Ticket missed by only a head to the highly-regarded Palace Malice in the Gulfstream Park Handicap last March following a similar layoff.
• I Got It All was taken to the gate to school and galloped 1 mile Thursday morning while preparing for the Razorback. Tom Swearingen, who co-owns and trains the 4-year-old Tiz Wonderful gelding, said it was I Got It All's second day back at the track since a 5-furlong bullet move (1:00.80) Sunday morning. "He worked really well," Swearingen said. "Everything's good." I Got It All is coming off a third-place finish in the $100,000 Essex Handicap Feb. 14.