My Charmer (G3) and Tropical Turf 'Cap (G3) Nov. 21 Eight Stakes on Millions Preview Day Worth $625,000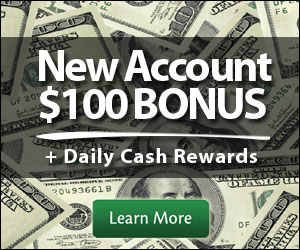 Juvenile Showcase Nov. 28 Featuring Six Stakes
MIAMI GARDENS, FL - The second Fall Turf Festival at Gulfstream Park West kicks off Wednesday, Oct. 7 with 20 stakes in 41 days highlighted by the My Charmer (G3) and Tropical Turf (G3) Nov. 21, Sunshine Millions Preview Day Nov. 7, and Juvenile Showcase Day Nov. 28.
First race post is 1:15 p.m. through October. Post time beginning Wednesday, Nov. 4 will be 12:35 p.m.
Gulfstream Park West is located eight miles west of Gulfstream Park at what was Calder Race Course. Parking and admission are free.
"We're looking forward to full fields and great racing during the Gulfstream Park West meet," said The Stronach Group's Vice President of Racing and Gulfstream's General Manager P.J. Campo. "After the success of last year's inaugural meet, many horsemen have shipped in early to Gulfstream, Palm Meadows and other nearby training facilities to participate in the fall meet. With the addition of some new wagers - rolling Super Hi 5's, an early Pick 5 and late quinella - we believe Gulfstream Park West will offer a quality daily program to bettors throughout North America."
Because of restrictions to patrons at Gulfstream Park West - there is no access to the main building - patrons will wager and watch a limited menu of simulcasts from inside two large tents constructed on the apron.
Gulfstream Park will remain open during its sister track's meet and will show a full menu of simulcasts from around North America before live racing returns with Gulfstream Park's Championship Meet on Saturday, Dec. 5.
Some of the country's top older turf horses will take to Gulfstream Park West's 1 1/16 mile course on Saturday, Nov. 21 in the My Charmer Stakes (G3) and Tropical Turf Stakes. Trainer Christophe Clement has won the last three runnings of the Tropical Turf with Lubash (2014), Speaking of Which (2013) and Philly Ace (2012).
Gulfstream Park West will once again play host to Sunshine Millions Preview Day Saturday, Nov. 7, which will feature eight stakes races including the $100,000 Sunshine Millions Classic Preview.
Juveniles will be featured Saturday, Nov. 28 at Gulfstream Park West when six, $75,000 2-year-old stakes are contested. Fillies and colts will have their choice of races contested six furlongs and a mile on the main track and a mile on turf.
Wednesday's opening day program will have 10 races highlighted by an allowance optional claiming event going six furlongs with 11 fillies and mares including GoldMark Farm's debut winner Lucky Switch, Star Ladies Racing's Hopefaithjoy.