• PLETCHER TRIO OF BREEDERS' CUP HOPEFULS WORK • TOP JUDDMONTE SPINSTER FINISHERS COULD MEET AGAIN IN BREEDERS' CUP DISTAFF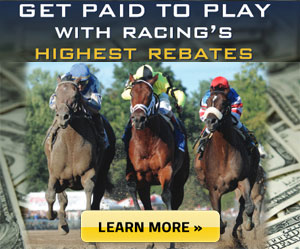 • AIROFORCE EXITS DIXIANA BOURBON VICTORY IN GOOD ORDER • SUPER MAJESTY PREPS FOR LEXUS RAVEN RUN AS HOLLENDORFER GETS IN BREEDERS' CUP SCOUTING TRIP • BLOCK CONFIDENT IN CLARE VIEW IN JPMORGAN CHASE JESSAMINE • GALLOPING OUT • STAKES PROBABLES • FALL MEET LEADERS
PLETCHER TRIO OF BREEDERS' CUP HOPEFULS WORK
Trainer Todd Pletcher was pleased with the Monday breezes by three of his candidates for the Breeders' Cup World Championships here on Oct. 30-31.
Ridden by Javier Castellano, Woodward (G1) winner Liam's Map worked a half-mile on a fast track in :48.60. Clockers caught Liam's Map in fractions of :11.80, :23.80, :48.60 and galloping out in 1:01.20 and 1:13.40. (Click here for a video of the work.)
"I thought he worked very well," Pletcher said about Liam's Map, a 4-year-old colt by Unbridled's Song. "He was relaxed, seemed to get over the track in good order and galloped out really well. I was happy."
Liam's Map, owned by Teresa Viola Racing Stables, could race in the $1 million Las Vegas Breeders' Cup Dirt Mile (G1) on Oct. 30 or the $5 million Breeders' Cup Classic (G1) the following day.
Rachel's Valentina, ridden by Patti Krotenko, and Stopchargingmaria, with Nick Bush aboard, worked a half-mile together in :48. Clockers caught the pair in :24.40 and :48, galloping out in 1:01.20. (Click here for a video of the work.)
"We generally work both of them in company," Pletcher said. "(I) just felt like they were on similar schedules and would make good workmates, which they did. I thought it was a very productive breeze for both of them. Both of them seemed happy."
Rachel's Valentina, a 2-year-old daughter of Bernardini and Horse of the Year Rachel Alexandra, has won both of her races, including the Spinaway (G1) on Sept. 5. The Stonestreet Stables homebred is pointed to the $2 million Breeders' Cup Juvenile Fillies (G1) on Oct. 31.
Stopchargingmaria, owned by Town and Country Farms, is a multiple Grade 1 winner in 2014 who has won two Grade 3 races this year. She is coming off a fourth-place finish behind Sheer Drama in the Personal Ensign (G1) at Saratoga. The 4-year-old daughter of Tale of the Cat is scheduled to race in the $2 million Longines Breeders' Cup Distaff (G1) on Oct. 30.
Pletcher's barn at Keeneland also includes Grade 1 winners Curalina (pointed to the Breeders' Cup Distaff), Dame Dorothy (Breeders' Cup Filly & Mare Sprint), Jack Milton (eighth in the Grade 1 Shadwell Turf Mile here on Saturday), Mshawish (Breeders' Cup Mile) and Rock Fall (TwinSpires Breeders' Cup Sprint); Grade 2 winners Azar (Breeders' Cup Juvenile Turf), Race Day, Red Rifle and Protonico; Grade 3-placed Thrilled (Breeders' Cup Juvenile Fillies Turf); and stakes winner Charming Kitten.
He will send out Delicate Lady in Wednesday's JPMorgan Chase Jessamine (G3) and could start Charming Kitten in the Sycamore (G3) on Oct. 15. Protonico, Race Day and Grade 3 winner Commissioner are possible for the Hagyard Fayette (G2) on Oct. 30.
TOP JUDDMONTE SPINSTER FINISHERS COULD MEET AGAIN IN BREEDERS' CUP DISTAFF
On Sunday, Hill 'n' Dale Equine Holdings and Philip J. Steinberg's Got Lucky stuck her neck in front at the finish to pass champion Untapable and win the $500,000 Juddmonte Spinster (G1) and become trainer Todd Pletcher's third winner of the race, following Panty Raid in 2007 and In Lingerie in 2012.
The 4-year-old A.P. Indy filly came out of the race well, Pletcher said.
"I was very pleased with the way she looked this morning," he said. "She seemed bright, alert and happy. It was a great run from her and we're very happy and proud that she was able to accomplish that."
The $2 million Longines Breeders' Cup Distaff (G1) at Keeneland on Oct. 30 is likely to be next for Got Lucky.
"She got a great race over the track and assuming she trains accordingly, that would be the next goal," Pletcher said.
David Fiske, racing manager for Winchell Thoroughbreds, said Untapable came out of the race in great shape.
"She got beat by six-hundredths of a second," Fiske said. "That is like missing a two-foot putt to win the Masters."
Untapable remains on track to get another shot at a "Masters." She is the defending champion in the Breeders' Cup Distaff.
"She will stay here at Keeneland along with Tapiture," Fiske said, referring to the recent Ack Ack Handicap (G3) winner who finished second in last year's Breeders' Cup Dirt Mile (G1). Tapiture worked a half-mile in :50.60 Monday morning with a last quarter in :23.60.
Also staying at Keeneland is D. P. Racing's Yahilwa, who finished third in the Juddmonte Spinster. She was beaten a neck and a head for all the money.
"She did all the dirty work and was still there at the end," said Matt Williams, assistant to trainer Jim Cassidy. "She is fine this morning and she will stay here."
Yahilwa will get some company in the stakes barn this afternoon when stablemate Prize Exhibit (GB) arrives for a run in Saturday's $500,000 Queen Elizabeth II Challenge Cup (G1) Presented by Lane's End.
G. Watts Humphrey Jr.'s Frivolous remains on track for the Breeders' Cup Distaff after her fourth-place finish, according to trainer Vicki Oliver.
"I thought the nine hole would be perfect yesterday where she could control things, but she kind of crumpled coming out of the gate and that didn't work out," Oliver said. "She was further back than I thought she would be and was outside.
"We ran 39 feet further than the winner (Got Lucky), who was inside, and that's about six lengths and she got beat by four."
Frivolous, who already earned a Breeders' Cup berth with a victory in the Fleur de Lis (G2) in June at Churchill Downs, is based at Keeneland. Oliver said Frivolous would have two works leading up to the Oct. 30 Distaff.
Trainer Larry Jones would have loved to have changed positions with Oliver in the Juddmonte Spinster as his Lovely Maria broke from the rail and was under pressure from the break from Yahilwa.
"Being in the one hole, we had to go," Jones said. "But credit those other two (Untapable and Yahilwa). They stayed on and ran 2-3. The good thing, she (Lovely Maria) became a millionaire yesterday (with her $15,000 check for finishing fifth)."
Jones said Lovely Maria, winner of this year's Central Bank Ashland (G1) and Longines Kentucky Oaks (G1), came out of the race fine and a Breeders' Cup decision is in the hands of owner Brereton Jones.
Larry Jones figures to have one Breeders' Cup Distaff starter in Fletcher and Carolyn Gray's I'm a Chatterbox. Winner of the Cotillion (G1) in her most recent start, I'm a Chatterbox is scheduled to work the next three Sundays, according to Jones.
AIROFORCE EXITS DIXIANA BOURBON VICTORY IN GOOD ORDER
John Oxley's Airoforce, the 2½-length winner of Sunday's $250,000 Dixiana Bourbon (G3), returned to trainer Mark Casse's barn at Churchill Downs last night.
"He looks good this morning as does Siding Spring," said Norman Casse, assistant to his father, in reference to the Dixiana Bourbon's third-place finisher. "They both got back last night and will stay here until they have to come over (to Keeneland) three days before the race."
Airoforce earned a berth in the $1 million Breeders' Cup Juvenile Turf (G1) on Oct. 30 with the victory.
"They are both going in the Juvenile Turf," Casse said. "I don't know if Siding Spring will get in because he only has the maiden win, but we are treating him like he is."
Casse also said that First Lady (G1) winner Tepin would remain at Churchill until Breeders' Cup week to prepare for the $2 million Breeders' Cup Mile (G1).
Dixiana Bourbon runner-up Camelot Kitten "came out of the race really well," said Baldo Hernandez, assistant to trainer Chad Brown. He, too, is to remain at Keeneland for the Breeders' Cup Juvenile Turf.
SUPER MAJESTY PREPS FOR LEXUS RAVEN RUN AS HOLLENDORFER GETS IN BREEDERS' CUP SCOUTING TRIP
Racing Hall of Fame trainer Jerry Hollendorfer made a quick trip to Lexington to get the lay of the land for this month's Breeders' Cup World Championships and oversee a trio of workers including LNJ Foxwoods' Super Majesty.
With Hall of Fame rider Alex Solis aboard, Super Majesty covered five furlongs in 1:00.40 over a fast track after the morning renovation break.
Super Majesty is expected to run in the $250,000 Lexus Raven Run (G2) at seven furlongs on the main track Oct. 17. Solis has been aboard the 3-year-old Super Saver filly in all four of her starts that have produced three victories and a runner-up finish. Super Majesty won the Dogwood (G3) at Churchill Downs in her most recent start last month.
Hollendorfer figures to have a strong hand in the Breeders' Cup with possible Breeders' Cup Juvenile Fillies (G1) favorite Songbird and TwinSpires Breeders' Cup Sprint (G1) contender Wild Dude.
"I am not sure when we will ship here," Hollendorfer said. "We are going to stay on top of the weather and monitor it. If the choice is between coming here and possibly dealing with rain or staying at Santa Anita where you'll have a fast track for the last work, I'd opt for that. We'll see."
BLOCK CONFIDENT IN CLARE VIEW IN JPMORGAN CHASE JESSAMINE
Lothenbach Stables' homebred 2-year-old filly Clare View has trainer Chris Block confident going into Wednesday's $150,000 JPMorgan Chase Jessamine (G3) at 1 1/16 miles on the turf.
The daughter of Hard Spun has raced twice, the latest resulting in a head victory in maiden special weight company at Kentucky Downs going a mile. Block thought he would point the filly to a first-level allowance at Keeneland on Oct. 24. He changed his mind.
"She's doing really well right now and I think a lot of the other fillies in there are just as good as she would likely face in an (allowance)," he said. "What I really like about her is that she's mentally tough. She shows a lot of desire to compete and you really need that in a good racehorse – and it's something you can't train into them.
"We have certainly had a good start with her. She has had two solid races against good fillies and been tested in both runs. I'm looking for another step forward from her."
GALLOPING OUT
In addition to trainer Todd Pletcher's contingent, other works of note on the main track Monday morning included Ageless (:50.20 for a half-mile) and Cocked and Loaded (1:14.40 for six furlongs).
Lael Stables' Ageless, a multiple graded stakes winner, is expected to run in Friday's $100,000 Buffalo Trace Franklin County for trainer Arnaud Delacour. Cocked and Loaded, owned by Richard Ravin and Patricia's Hope and trained by Larry Rivelli, is headed for the $2 million Sentient Jet Breeders' Cup Juvenile (G1) off his victory in the Iroquois (G3) last month at Churchill Downs. …
Three invitees to Saturday's $500,000 Queen Elizabeth II Challenge Cup (G1) Presented by Lane's End worked over a "good" turf course. All works were accomplished well out in the middle of the course.
Mrs. Barbara Keller's Blond Me (IRE) covered five furlongs in 1:04.80 for trainer Andrew Balding. With Leanne Masterton up, Blond Me produced fractions of :13.80, :27.20 and :41.20.
Next up was Martin Schwartz's Olorda (GER), who covered a half-mile in :49.40 while working in company with Mr. and Mrs. William K. Warren's Mrs. McDougal, winner of the Lake George (G2) this summer at Saratoga. Chad Brown trains both runners. …
Completing the workers was Dawn and Ike Thrash's Her Emmynency, who covered a half-mile in :51.60 with Florent Geroux up for trainer Mike Stidham. Fractions for Her Emmynency were :13.60 and :27.40. …
Drayden Van Dyke scored his first Keeneland victory when he rode 18-1 longshot Blip n' Th Bye to win Sunday's seventh race. Trained by Tom Proctor for owner Beau Lane, the 2-year-old Tale of Ekati filly won the 6-furlong maiden race by 5¼ lengths in 1:10.69. …
Another jockey who recorded his first Keeneland win on Sunday was Vladimir Panov, who rode 31-1 longshop Edeline to win the 10th race for owner Raut LLC and trainer Gennadi Dorochenko.
The 2-year-old Ghostzapper filly won the 6-furlong maiden claiming race by a neck in :1:13.58.
STAKES PROBABLES
Here is the list of probable starters for the Friday stakes as compiled by Racing Secretary Ben Huffman and Stakes Coordinator Allison DeLuca: FRIDAY, Oct. 9 (Entries taken Tuesday) $100,000 BUFFALO TRACE FRANKLIN COUNTY: Probable: Ageless, Fleet Encounter, Free as a Bird, Iroquois Girl, Joya Real, Lady Shipman, Richies Sweetheart, Seeking Treasure, Shrinking Violet. Possible: Eden Prairie.