Rainbow 6, Super Hi-5 Carryovers for Wednesday's Card Gulfstream Park is open Monday for Simulcasting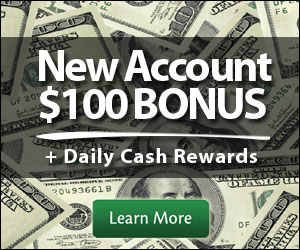 Multiple riders enjoy two-win day
HALLANDALE BEACH, FL - Gulfstream Park's 20-cent Rainbow 6 pool started anew Sunday with the first day of the New Year. With no unique single tickets played, a $14,153.20 carryover awaits players when live racing returns Wednesday, January 4.
The year-end mandatory payout of the Rainbow 6 on Saturday returned $31,438.12 for those bettors who picked five of six winners in the sequence. The day before, a single bettor in Maryland hit the Rainbow for $505,610.72 with a $900 ticket.
Multiple tickets with all six winners Sunday were each worth $6,604.84.
There will also be a Super Hi 5 carryover of $5,429.31 on Wednesday, starting in the first race.
The Rainbow 6 carryover jackpot is paid out only when there is a single unique ticket sold with all six winners. On days when there is no unique ticket, 70 percent of that day's pool goes back to those bettors holding tickets with the most winners while 30 percent is carried over to the jackpot pool. However, on days when a mandatory payout is scheduled, the entire pool is shared by those holding tickets with the most winners.
Gulfstream's 10-race card on Wednesday begins at 12:35 p.m
Gulfstream Park open for simulcasting Monday
Gulfstream Park will be open for simulcast wagering on Monday, Jan. 2. Wagering on televised races from Laurel Park and Santa Anita, as well as Aqueduct, will be offered.
First post for Laurel's nine-race program is 12:30 p.m.
Who's Hot: Jockey Miguel A. Vasquez enjoyed a riding double in back-to-back to races, starting with Bull Dozer ($12.80) in the seventh and Dubai Bob ($28.60) in the following race. Paco Lopez also enjoyed a riding double; his came aboard High Security ($9) in the second and My Sister Caro in the ninth ($7.40). Edgard Zayas won early and late, taking the opener aboard Pelagia ($10.80) and the finale aboard Main Street Movie ($4.40).