Castellano Notches Fourth Straight 100-win Championship Meet Returns from Saudi Arabia Sunday to Win Three Races in a Row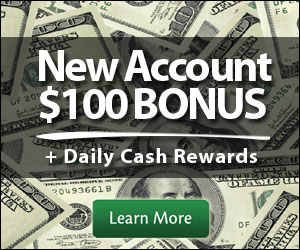 Luis Saez Caps Four-Win Day with 45-1 Winner in 12th Tuesday's Rainbow 6 Carryover Jackpot Stands at $76,500
HALLANDALE BEACH, FL – Jockey Javier Castellano's dominance at Gulfstream Park in recent years was punctuated by yet another milestone at Gulfstream Park Sunday.
The reigning two-time Eclipse Award winner rode Fashion Fund ($4.40) to victory in Sunday's ninth race to record his 100th win during the current Championship Meet. It was the fourth consecutive winter season in which he has won at least 100 races at Gulfstream, where he is well on his way to clinching an unprecedented fourth straight riding title.
"It's a good achievement to accomplish. I'm very blessed to be able to ride 100 winners each meeting. I thank all the owners, all the trainers for giving me the opportunity to ride the best horses in the country," the 37-year-old riding star said. "You need those horses to be able to ride so many winners."
Castellano logged thousands of air miles since he notched his 99th win at Gulfstream on Thursday. The Venezuela native, along with fellow riders Edgar Prado and Jose Lezcano, flew to Saudi Arabia to compete in Saturday's King Abdulaziz Cup (G1) for 3-year-olds. Castellano and Prado arrived in Miami in mid-afternoon in time to ride on the second half of the 12-race program. "I feel great. It was a great experience. They're good people who took good care of me. It was a new experience in my career," said Castellano, fresh from 17 hours in the air, not counting a three-hour layover in London. "I was blessed to be there and be able to participate will the best jockeys in the world."
Winless on three mounts in Saudi Arabia, Castellano had no trouble finding the winner's circle Sunday, scoring with the Shug McGaughey-trained Fashion Fund in his second of five mounts and coming right back to ride Barclay Tagg-trained Pure of Spirit ($8.40) to victory in the 10th and Todd Pletcher-trained Rock Fall ($4.20) for a win in the 11th.
Castellano, who began his riding career in the U.S. in South Florida in 1999, has notched several important milestones at Gulfstream Park, where he rode his 3000th winner on Feb. 24, 2012 and his 4000th winner this year on Feb. 8. Castellano holds the record for most wins during a Championship Meet, having ridden 132 winners in 2013-2014. He became the first rider to reach the century mark with 112 victories in 2011-2012 before making 100 trips to the winner's circle in 2012-2013.
Who's Hot: Jockey Luis Saez denied Castellano his fourth win of the day by riding his fourth winner of the afternoon. Saez capped his big day with a last-to-first score aboard Ascot Girl ($99.20), who overtook Castellano and his mount, Casco Passage, in deep stretch. Earlier on the card, he tallied with aboard Street Princess ($9.20) in the second, Party Crasher ($28.60) in the sixth, and Demander ($27) in the eighth.
Paco Lopez and Gabriel Saez also made multiple visits to the winner's circle. Lopez scored with Wonderfully Wild ($3.60) in the first race and Dr. Goldfarb ($12) in the third, while Gabriel Saez won with Rich Daddy ($3.80) in the fourth and Crowned Heart ($45) in the seventh.
Rainbow 6 Carryover: $76,500 Super Hi-5 Carryover: $12,698.97