Rainbow 6 Carryover Stands at $3.121 Million for Sunday's Card Winning Tickets with Six Winners Pay $86,800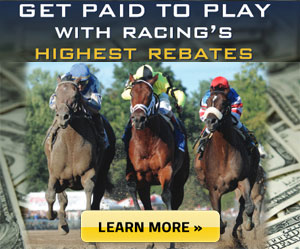 Super Hi-5 Carryover of $4,169 for Sunday's First Race
HALLANDALE BEACH, FL – The ever-growing 20-cent Rainbow 6 carryover jackpot will stand at $3,121,376.50 for Sunday's 12- race program. First race post time is 12:35 p.m.
A total of $736,400 was wagered into the Rainbow 6 Saturday, when five tickets with all six winners each paid $86,800.88.
The carryover jackpot is only paid out when there is a single unique ticket sold with all six winners. On days when there is no unique ticket, 70 percent of that day's pool goes back to those bettors holding tickets with the most winners, while 30 percent is carried over to the jackpot pool.
Since last being hit for $76,799.38 by one lucky bettor on Jan. 13, the popular multi-race wager has gone unsolved for 43 consecutive programs. The largest payout of the current Championship Meet, which began Dec. 5, was $262,634.84 on Jan. 7.
If the Rainbow 6 continues to go unsolved, there will be a mandatory payout on March 26.
There will be a Super Hi-5 Carryover of $4,169.06 for Sunday's first race.
Who's Hot: Jockey Edgard Zayas made three trips to the winner's circle, scoring with Miss Matzoball ($20.20) in the $75,000 Captiva Island Stakes in the 11th, as well as with Midterm Exam ($5.40) in the third and Forced Motion ($64.40) in the 12th. Luis Saez rode two winners, including Power Alert ($5) in the $75,000 Silks Run Stakes in the seventh race and fourth-race winner Brinkley ($5.20). Nik Juarez notched a double with Resourceful ($6) in the sixth and Martini Kid ($11) in the eighth.
Rainbow 6 Carryover: $3,121,376.50 Super Hi-5 Carryover: $4,169.06 (First Race)