Courtney Ryan Captures Fifth Straight Victory in Feature Zimmerman Visits Winner's Circle Twice in Comeback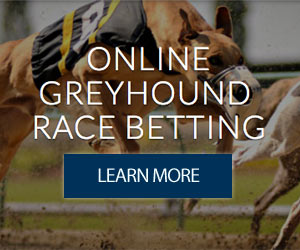 Rainbow 6 Carryover Jackpot Tops $4.1 million
HALLANDALE BEACH, FL – Win machine Courtney Ryan pulled clear of her five rivals down the stretch of today's ninth race to capture her fifth straight victory, as well as her fourth win during Gulfstream Park's Champions Meet.
Claimed by trainer Tamara Levy for IAB Stables in summer of 2012, the 5-year-old With Distinction mare won by three lengths in 1:36.65 for the one-mile $51,750 optional claiming allowance on the main track.
"She's amazing. I can't say enough good things about her," Levy said. "Anything you throw at her, she's always game for it. It's actually just a matter of trying to get her not to over-train herself and do too much. She's pretty wound up most of the time."
Courtney Ryan has run six times at the Champions meet, finishing second in the Claiming Crown Iron Lady on Dec. 7 and fourth in the $100,000 Ocala Stakes on Dec. 29. She is undefeated since the calendar flipped to 2014, winning twice in January, once in February and twice this month.
"She's in really good form, obviously, right now and we're willing to take that as far as we can this time," Levy said.
Under jockey Luis Saez, Courtney Ryan ($7) broke from the rail post position and tracked Sheer Drama through a quarter-mile in 23.05 seconds. Taking over after running a half in 45.69, Courtney Ryan took the lead into the stretch before sprinting away from Sheer Drama.
"She's very happy and she's doing well," Levy said. "She's going to run out of some conditions and we need to figure out where we're going to go. This was a test against some nice fillies and we thought if she could hold up here, she could go just about anywhere."
Jockey Zimmerman on Comeback Trail
Palm Beach native Ramsey Zimmerman rode a pair of winners for trainer Norm Pointer, less than a month into his comeback from a year's absence to deal with personal issues.
Zimmerman, 32, took the opener with I'm Star Struck ($8) and the third race on Put It Forward ($22.40) with just his second and third mounts of the Champions Meet.
"It's all thanks to Mr. Norm," Zimmerman said. "I don't have an agent and I didn't come down here with much money. I took a year off. I had some personal problems that I had to get under control, which I do now."
In May 2011, Zimmerman was arrested in Des Moines, Iowa and charged with four felonies including possession and intent to distribute crack cocaine. He spent 110 days in Polk County Jail before being released directly into rehab.
During his hiatus, he worked at J.J. Crupi's New Castle Farm in Ocala and most recently has been galloping horses for Painter in the mornings at Gulfstream. Zimmerman now has three wins from 12 mounts since launching his comeback earlier this month.
"There's a lot of people I can thank," he said. "Mr. Crupi gave me a job for the year I was off so I could take care of my personal problems and still take care of my family. And Mr. Norm gave me a gallop job when I got here."
Zimmerman ranked fourth among all jockeys with 326 wins in 2004 and has more than 1,600 career victories, including the Canadian International (G1), Sky Classic (G2) and Fair Grounds Handicap (G3) in 2007 with Cloudy's Knight.
"I don't know why I ever gave it a chance here before. I've had some invites to come down but it just didn't line up," he said. "I've had plenty of two-win days, but it feels great. It's amazing. I feel totally blessed and really grateful for them just to let me be here."
Rainbow 6 Carryover Jackpot Grows to $4.1 Million
Unsolved for the 54th consecutive racing day, the 20-cent Rainbow 6 will have a carryover of $4,107,386.39 heading into Friday's 10-race card. Post time is 1:05 p.m.
A total of $368,405 was bet into the pool for the Rainbow 6, the popular multi-race wager which requires a bettor to hold the only ticket with the winner of the day's final six races to take down the jackpot. It has not been paid out in its entirety since Jan. 10, when it was cashed for $30,670.26.
When there is no single jackpot winner, 70 percent of the pool is paid out while 30 percent goes back into the carryover. Today's winning 6-1-7-7-1-10 combination returned $17,336.98.
The record payout for the 20-cent Rainbow 6 is $3,591,245.44 to a New Jersey bettor on Feb. 22, 2013.
Who's Hot: Jockey Ramsey Zimmerman and trainer Norm Pointer teamed up to win the first race with I'm Star Struck ($8) and the third with Put It Forward ($22.40). Meet-leading rider Javier Castellano added two more wins to his total with C D Gold ($7.60) in the fourth and Putitinmypocket ($6.20) in the sixth, while Luis Saez was first with Caminito ($17.40) in the second and Courtney Ryan ($7).
Rainbow 6 carryover: $4,107,386.39
Super Hi-5 carryover: $4,906.66