11 Races, 142 Entries Salter, Tullock, Ehlis & Courtney Give Longshots, Best Bets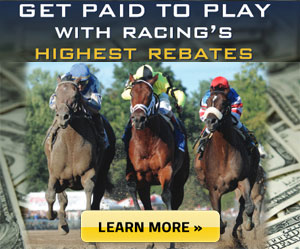 Admirals War Chest Goes for Unprecedented Three-Peat
LAUREL, MD - Saturday's Maryland Million is more than an opportunity to showcase the progeny of stallions standing in the state.
It is one of the year's best betting opportunities.
Consider the 11 races on Saturday's program drew 142 entries. The $125,000 Maryland Million Turf drew 16 entries, a $50,000 starter on the turf drew 15, and the $100,000 Nursery and $100,000 Lassie drew a total of 29 juveniles.
And then there's Admirals War Chest trying to win an unprecedented third consecutive $150,000 Classic.
With the real possibility of seeing favorites go off as high as 3-1 or 4-1 in some races, Maryland Jockey Club analysts and television hosts Stan Salter, Tim Tullock, Ty Ehlis and Acacia Courtney select their best bets and longshots of the afternoon.
First race post is 12:15 p.m. Tune in to LaurelPark.com to watch the livestream of the Million handicapping show at approximately 11:05 a.m.
Stan Salter Best Bet – Race 9 (Ladies) – Barrel of Dreams.
This 5-year-old mare is by Not For Love, who is the all-time leading sire for winners in the Maryland Million. It really looks like she is rounding into top form, and she has won two of her last three races, posting an 86 Beyer when she won coast-to-coast against first-level allowance company two back at Saratoga. Trainer Charlton Baker gets top rider Daniel Centeno, and he should be able to work out a nice ground-saving trip breaking from the inside.
Tim Tullock Best Bet – Race 10 (Classic) – Bonus Points
This 3-year-old is coming in for arguably the best conditioner in the country (Todd Pletcher). The Parx Derby winner comes out of the Grade 3 Smarty Jones where he posted a very respectable 92 Beyer. Simply outclasses the rest of the field.
Ty Ehlis Best Bet – Race 4 (Sprint) – Blu Moon Ace
Earned a strong 99 Beyer after getting run down late in the Grade 3 De Francis. Since being claimed by Kevin Patterson he has earned back-to-back 99 Beyer Speed Figures. He should be an early pace-setter in a race that has the potential to have quick opening fractions.
Acacia Courtney Best Bet – Race 4 (Sprint) – Blu Moon Ace Looking at the gelding's last three starts, it's hard to argue his top-notch form. He made a fantastic physical impression last time out before the Grade 3 De Francis Dash and ran a big race that, on any other day, would have been a winning performance. He is a four-time winner at this distance, and has class and consistency. A sharp work tab only adds to intrigue, and Julian Pimentel has the call.
Stan Salter Longshot – Race 10 – (Classic) Admirals War Chest The two-time defending Classic winner is 10-1. His 2017 debut on Oct. 8 doesn't look so good on paper, but I thought it wasn't bad given his assignment. He showed his normal early speed but took pressure from the outside early and simply just got tired. I think he needed the race and will run much better against this group with veteran jockey Steve Hamilton.
Tim Tullock Longshot – Race 8 (Turf) - Spartianos
This Michael Pino-trained runner has been sprinting all year. He has not stretched out since last year's Million Turf, where he almost stole the show. Looks like he should be the lone speed. May just be goodbye, see you later.
Ty Ehlis Longshot - Race 9 (Ladies) – Great Soul
Great Soul has finished in the money 9 out of 10 starts in her career. Her only turf start was an easy two-length victory at Monmouth over the summer. She should press Barrel of Dreams. Acacia Courtney Longshot – Race 9 (Ladies) – My Sistersledge
It seems like this filly can do both – run long or short on the turf. Coming off an encouraging second while sprinting against allowance company, she will stretch out to the 1 1/8 mile distance and should able to handle herself just fine. I always did prefer her going two turns as opposed to one, and, in a race where there should be a fair amount of early speed, her running style (and her price) are appealing.