Empire Showcase Day features return of the NYRA Bets Late Pick 5 and Belmont Park Live

ELMONT, N.Y. - In addition to eight stakes races worth $1.75 million, anchored by the $300,000 Empire Classic Handicap, Empire Showcase Day marks the return of both the NYRA Bets Late Pick 5 and Belmont Park Live.

Featuring a mandatory payout on Saturday, the NYRA Bets Late Pick 5 covers the last 5 races of the Empire Showcase Day Card and is exclusively available to NYRA Bets members across the country and to bettors in New York wagering on track or through a simulcast facility. The popular multi race wager begins with Race 7 and the full sequence includes: • Race 7, $62,000 NY-Bred Allowance for 3 year-olds and up (3:40)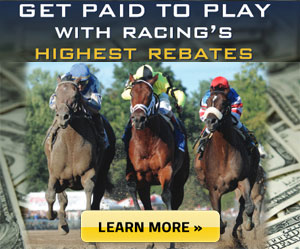 • Race 8, $150,000 Hudson (4:13) • Race 9, $200,000 Mohawk (4:46) • Race 10, $250,000 Empire Distaff (5:19) • Race 11, $60,000 NY-Bred Maiden for fillies and mares (5:52)
Empire Showcase Day marks the return of the critically acclaimed Belmont Park Live, airing on MSG+ and FOX Sports Ohio from 4 to 6 p.m. with live coverage and analysis of the 40th running of the Hudson, the 39th running of the Mohawk, and the 4th running of the Empire Distaff.
Empire Showcase Day TV Coverage: • Belmont Park Live airs from 4 to 6 p.m. • Broadcast Partners: MSG+ and FOX Sports Ohio • Featured races: $250,000 Maid of the Mist (approx. post time 12:55 p.m.), $150,000 Iroquois (1:28), $200,000 Ticonderoga (2:01), $300,000 Empire Classic (2:34), $250,000 Sleepy Hollow (3:07), $150,000 Hudson (4:13), $200,000 Mohawk (4:46), $250,000 Empire Distaff (5:19)
Fans in attendance for Empire Showcase Day can also enjoy Halloween-themed family fun day activities including a pumpkin patch, pumpkin decorating, a Halloween maze, a hay train ride, a mechanical bull ride, carnival booths, a Halloween face painter, Trick-or-Treat stations and a costume contest for kids.