$12 million Pegasus World Cup, World's Richest Race, on Jan. 28 $1 Million Florida Derby Highlights $2.45 Million April 1 Program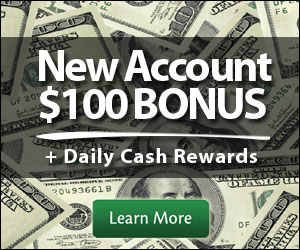 Record Stakes Purse Disbursement of $25 Million Includes 93 Stakes Triple Crown Contenders Prepare for 3-Year-Old Season $1 Million Claiming Crown, Wall Calendar Giveaway Slated for Opening Day HALLANDALE BEACH, FL – In the shadow of Pegasus, Gulfstream Park stands poised to make history.
When the country's premier Thoroughbred winter meet opens Saturday, Gulfstream will be the center of the racing universe, offering:
• A record $25 million stakes purse disbursement including the record $12 million purse for the world's richest horse race, the Pegasus World Cup Invitational (G1) • The 66th running of the $1 million Florida Derby (G1) • The country's most promising classic contenders • The sport's most celebrated trainers and jockeys • The 46th annual Eclipse Awards • 39 Graded Stakes
Gulfstream's Championship Meet has been all the rage for more than a half century, but the 2016-2017 edition will be groundbreaking with the inaugural running of Pegasus World Cup Invitational, a 1 1/8-mile stakes for which 12 placeholders put up $1 million each for a chance to take down the record $7 million winner's purse on Jan. 28.
"We believe the upcoming Championship Meet will be a truly unique experience for everyone," said P.J. Campo, Vice President of Racing for The Stronach Group and General Manager of Gulfstream Park. "From the moment we open Saturday with the $1.1 million Claiming Crown, Gulfstream will play host to the biggest stars and biggest events.
"The $12 million Pegasus World Cup Invitational, the richest horse race in the world, will be historic. No one has ever put on a race like this in the history of the sport. The Fountain of Youth and Lambholm South Holy Bull continue to be key prep races for the Florida Derby and Triple Crown. Our world-class turf course and main track will play host to the biggest equine stars. Our program will once again be supported by the top trainers and jockeys in the sport.
"Along with our world-class racing, we will have a newly designed dining room and theatre, and our events will once again include the prestigious Eclipse Awards on Jan. 21. We're excited. We want everyone to witness the world's best racing in this unique, state-of-the-art facility."
The 66th running of the $1 million Florida Derby (G1) will be celebrated April 1, highlighting a stakes schedule of 93 stakes for the Championship Meet. The 1 1/8-mile stakes for 3-year-olds was won last year by Nyquist, who became the 23rd Florida Derby champion to go on to capture the Kentucky Derby (G1).
Several 2016 Triple Crown hopefuls will be stabled at Gulfstream Park and its satellite training facilities, Palm Meadows in Palm Beach County and Gulfstream Park West in Miami Gardens, including $2 million Breeders' Cup Juvenile (G1) winner Classic Empire, $1 million Delta Jackpot (G3) winner Gunnevera, Champagne (G1) victor Practical Joke and Kentucky Jockey Club (G2) winner McCraken.
The Pegasus World Cup Invitational and its supporting stakes, the $400,000 Poseidon, will boost the total disbursement of stakes purses to more than $25 million for the prestigious meet that will run through April 2, 2017.
A total of 39 graded stakes will be contested during the 87-day meeting, several of which will be grouped on multi-stakes programs, including Florida Derby Day, when supporting features will include the Gulfstream Park Oaks (G2), Honey Fox (G2), Pan American (G2), Appleton (G3) and Orchid (G3). Other 'Big Day' cards will be highlighted by important Florida Derby preps, the $350,000 Holy Bull (G2) on Feb. 4 and the $400,000 Fountain of Youth (G2) on March 4.
The $350,000 Gulfstream Park Turf Handicap (G1) will be renewed Feb. 11, along with the Hardacre Farm Gulfstream Park Handicap (G2) and Suwannee River (G3). Gulfstream's world-class turf course, renovated over the spring, summer and fall, will once again feature the sport's elite turf runners. Winners across Gulfstream's turf course last year included Photo Call, Catch a Glimpse and Heart to Heart.
For a closer look at Gulfstream's renovated course, go to: https://www.youtube.com/watch?v=Zgliy3AQ-dE
The Championship Meet will be kicked off Saturday with the 18th edition of the $1.1 million Claiming Crown, a nine-stakes showcase for horses that started for a claiming price at least once. Free wall calendars and microfiber cloth key chains will be given out on Opening Day (while supplies last).
The Sunshine Millions, a $1 million five-stakes showcase for Florida-bred horses, will be renewed on Jan. 21 and will be followed that evening by the 46th annual Eclipse Awards in Gulfstream's Sport of Kings facility.
Trainer Todd Pletcher is gearing up for a quest to capture an unprecedented 14th consecutive Championship Meet title, while jockey Javier Castellano will seek his sixth consecutive Championship Meet crown. Ken and Sarah Ramsey will vie for their sixth straight owner's title.