Set for Clash with Royal Posse in $1.1 Million Claiming Crown Centerpiece Goodtimehadbyall Back Again to Stake Claim in $110,000 Iron Horse

HALLANDALE BEACH, FL – The claiming of John Jones couldn't have worked out more perfectly for trainer Lacey Gaudet and owner Matthew Schera.

The 4-year-old gelding has been undefeated since being claimed for $25,000 at Laurel Park July 17 and will bring a four-race winning streak into Saturday's $200,000 Jewel at Gulfstream Park on the 11-race Opening Day program of the 2016-2017 Championship Meet.

John Jones is scheduled to clash with defending champion Royal Posse in the 1 1/8-mile centerpiece of the nine-race $1.1 million Claiming Crown.

Gaudet spotted potential in the son of Smarty Jones prior to his first start in a $25,000 claiming race at Laurel June 29, but her enthusiasm for the winner of 3 of 14 start wasn't enough to prompt any of her clients to take the plunge into the claiming box.

"When John Jones first ran for $25,000, I called some of my Maryland-based owners about him, because he's a Maryland-bred. It's a huge incentive to run for the extra 30-percent. Nobody was really game on wanting to claim him," Gaudet said. "They ran him back for $25,000 and I said, 'We really want to get him in the barn.'"

New client Matthew Schera gave Gaudet the go-ahead on July 17, when he finished fourth after pressing the pace in a mile race on the main track.

"The main goal was: here's a Maryland-bred and there's a Maryland-bred stakes coming up. His breeding shows he might be a little better on the grass, so let's go with that angle," the Maryland-based trainer said. "We had a plan with him. Plans usually don't work out that well."

Although he had come up empty in two previous starts on grass, John Jones made an instant return on his new connections' investment by capturing the $75,000 Mr. Diz Stakes over the Laurel turf course, defeating the venerable Ben's Cat, who finished third. John Jones scored by a front-running victory by two lengths at 43-1.

"It wasn't his best distance, but we really wanted to get him on the grass. He was 40-1. It wasn't until 10:30 or 11 o'clock the day of the race that we said, 'Let's go for it. At least we'll see if he likes the grass. If not, we won't try it again,'" Gaudet said. "He was a rocket out of there. He surprised us all running that big going three-quarters on the grass."

Although he won on turf, Gaudet ran John Jones on dirt in his three subsequent starts, each resulting in victory.

"I don't think it was necessarily a fluke that he got the race that he did going three-quarters on the grass, but his numbers and past performance did show that he really liked to go a mile on dirt," she said. "He showed us that we really did the right thing."

In his most recent victory in the "Win & You're In' Jewel Preview at Laurel Park, John Jones won an automatic berth in the Jewel and free shipping to Gulfstream Park while stretching out to 1 1/8 miles to score by 4 ¾ lengths..

"He did a lot of things in that mile-and-an-eighth race. It was a bit slower than he would have wanted but he rated great going into the first turn. It's something he'll probably have to do here.

There will be more speed down here. He laid off them and then he just overtook the field," said Gaudet, who will also saddle Marabea for a start in the $110,000 Glass Slipper and Music Critik in the $125,000 Emerald after both horses also won 'Win & You're In' races at Laurel.

Maryland-based Luis Garcia, who has been aboard all four of his victories, has the return mount for John Jones' clash with defending champion Royal Posse, who scored an impressive 2 ½ -length victory last year.

Owned by Michael Dubb, Bethlehem Stables and Gary Aisquith, Royal Posse was claimed on May 31, 2015 and has gone on to win seven races, including six stakes, and finish second six times in 13 starts for New York-based trainer Rudy Rodriguez.

"He's been very, very consistent. I'm very blessed having him around. He's as game as they come and he does everything right. He's had a very good season," Rodriguez said. "It's hard to describe how he's been for us. He's been a horse come true.

"He's been one of the best horses in the barn for a long time. He's a nice horse to be around. He's a very good horse. We're just happy to be in the position to go back to Gulfstream."

The 5-year-old gelded son of Posse enters the Jewel with three straight New York-bred stakes scores, including a 3 ½-length victory in the $300,000 Empire Classic at Belmont last time out.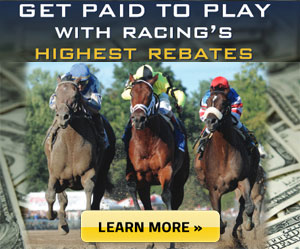 Luis Saez is slated to ride Royal Posse for the first time in the Jewel, which attracted nine entries Wednesday.
Ken and Sarah Ramsey, who have a record 14 Claiming Crown victories to their credit, are slated to be represented by two Michael Maker-trained runners, Bigger Picture and Homespun Hero, in the Jewel.
Claimed for $32,000 in November 2015, Bigger Picture has won four of seven turf starts this season, including a triumph in the Red Smith Handicap (G3) at Aqueduct Nov. 12. The son of Badge of Silver has raced four times on an 'off' main track during his career, winning once.
Homespun Hero, claimed for $50,000 three starts back, has a victory in a $50,000 claiming race and a third-place allowance effort in two races for his new connections. Jose Ortiz will ride Bigger Picture, while Julien Leparoux.has the mount aboard Homespun Hero.
Like Bigger Picture, the Patrick Biancone-trained Diamond Bachelor is also slated to run in the Jewel after recent success on grass. Owned by Biancone, Diamond 100 Racing Club and Robert Trussell, the 5-year-old son of War Front is coming off back-to-back scores in the Mr. Steele and The Vid over the Gulfstream turf.
"It's probably a bit of a gamble to run him on the dirt, but it's a big race," Biancone said. "We'll try to do the best we can."
Lane Luzzi has the return mount aboard Diamond Bachelor, who has one victory in three wet-track starts on dirt.
Enders Cat, Mr. Kisses, My Point Exactly and We're All Set round out the field for the Jewel, and event for horses that have started for a claiming price of $35,000 or lower at least once in their careers..
Goodtimehadbyall Back Again to Stake Claim in $110,000 Iron Horse
Ten Strike Racing's Goodtimehadbyall was entered for the $110,000 Iron Horse Wednesday for an attempt to recapture past Claiming Crown glory in Saturday's nine-race $1.1 million Claiming Crown at Gulfstream Park.
The son of Quiet American captured the 2013 Rapid Transit before finishing second in the Rapid Transit for trainer Jorge Navarro. The 8-year-old gelding, who was claimed away for $62,500 out of a Gulfstream optional claiming allowance on Feb. 25, 2015, missed last year's Claiming Crown.
After notching one win in 16 starts since the claim, Goodtimehadbyall returned to Navarro's barn through the claiming box at Parx in June and is set for a return to the Claiming Crown in the Iron Horse, a 1 1/16-mile event for horses that have started for a claiming price of $8,000 or lower at least once during their careers.
"He won (the seven-furlong Rapid Transit) the first time and then came back and ran second, and now he's back at it again," Navarro said. "I lost him for $62,500 two years ago. I took him back at Parx for $5,000, and since I've had him he's been doing good. He's a cool horse to have around. He's an 8-year-old; he's won a bunch of races; and you know what, he's pretty happy."
Goodtimehadbyall finished second in three straight photo finishes before breaking through with a dominating 6 ½-length starter allowance victory at 1 1/16 miles at Monmouth Park.
"He's always given me his all. We're looking to do the right thing with him. The owner took him back and told me straight out, 'Jorge, if you think he's not going to make it as a racehorse, let's find him a home,'" Navarro said. "So I claimed him back. He was pretty clean and he's training really, really, really good. I think he's going to be tough. He loves Gulfstream Park, too, so we'll see."
Jose Ortiz has the mount aboard Goodtimehadbyall, who drew the outside post in a field of 14 entered Wednesday.
Racetrack Romance, owned by Acclaimed Racing Stable and Jagger Inc., rates as the horse to beat in the Iron Horse looking to his photo-finish win over Goodtimehadbyall in a Monmouth starter allowance Aug. 28. The Jamie Ness-trained gelding, who was claimed for $6,250 at Gulfstream last February, has won five of his last six starts for trainer Jamie Ness.
Paco Lopez has the mount aboard Racetrack Romance, who drew post No. 12.
Cause I'm Alex, Cheech Thunder, No Brakes, Chiseled, Boca Scuttlebutt, Legacy Danseur, Papa Pig, Rich Daddy, Toh's Grey Cat and Valid Concept round out the field.