Julie Krone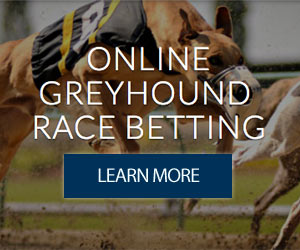 Julie Krone, the most accomplished female rider in the history of Thoroughbred racing, will have her praises sung twice at Del Mar next Saturday on TVG Pacific Classic Day when she'll be presented the prestigious Laffit Pincay, Jr. Award and take part in the signing of a new book written about her 2003 season at Del Mar -- highlighted by her triumph in that year's Pacific Classic on Candy Ride -- entitled "One Sweet Ride."
The resident of nearby Carlsbad, CA, first will take part in the signing of her book, which tells the story of her exceptional year of riding at Del Mar, including her record-breaking tally in the Pacific Classic aboard Sid and Jenny Craig's Candy Ride. Her husband, turf writer Jay Hovdey, wrote "One Sweet Ride" and will join his wife and Jenny Craig in signing copies of the book that afternoon. Krone and Hovdey will sign books from noon to 1 p.m. in the Plaza de Mexico near the large fountain, then shift to the Clubhouse entranceway and be joined by Jenny Craig for more signing from 1:30 to 2:30 p.m.
Following that, Krone will be honored in Del Mar's winner's circle with a handsome trophy for being selected as the 16th winner of the Pincay Award. On hand that day to give it to her will be fellow Hall of Famer Pincay, now 72, who retired in 2003 after having compiled a world record 9,530 victories. Joining them for the ceremony will be Candy Ride's "connections," owner Craig and the horse's Hall of Fame trainer, Ron McAnally. Also in the gathering will be Del Mar's Hall of Fame riders Mike Smith, Kent Desormeaux, Alex Solis and Victor Espinoza.
Krone, 56, is among the great female athletes of all time. Her many accolades include an induction into racing's Hall of Fame (the only female jockey to earn that distinction), recognition as the lone female to ride a Triple Crown race winner, the first female to win a Breeders' Cup race and the first woman to be top rider at a major race meeting in America. She also has been inducted into the Cowgirl Hall of Fame, the Michigan Sports Hall of Fame and the National Women's Hall of Fame. She was selected for the Wilma Rudolph Courage Award by the Woman's Sports Foundation and named the best U.S. Female Athlete in 1994 by ESPN.
Jenny Craig, who after the passing of her husband in 2008 continued on in the racing game and has seen their star Candy Ride become one of the nation's finest stallions, offered the following thoughts about "One Sweet Ride:"
"Sid and I had so many wonderful experiences in horse racing, and winning the Pacific Classic with Candy Ride, Julie Krone and Ron McAnally was one of the very best. I am so happy to have the memory of that experience in a book that can be shared forever."
The effervescent Krone, who has taken turns as a TV commentator, a motivational speaker and an equine consultant since hanging up her tack in 2004, is currently involved in running a Junior Jockey Camp in upstate New York.
"I wish everyone could feel what it's like to ride a racehorse like Candy Ride, especially in a race like the Pacific Classic," she said. "I loved helping Jay tell the story of how that magical moment came together on a very special day."
Krone drove Candy Ride to a three and one-quarter length tally in a record-setting 1:59.11 for the mile and a quarter and the mark still stands. It was one of a record (for a female rider) 3,704 triumphs for the Michigan native and her mounts earned more than $90-million in purses during her 20-plus-year career.
Writer Hovdey took pride in his wife's accomplishments, especially her million-dollar score aboard the gifted Candy Ride.
"Every running of the Pacific Classic is memorable in its own way," he noted. "The 2003 running just happened to hit closer to home than any of the others. I hope readers will enjoy reliving the tale and appreciate the way so many years of racing history boiled down to that exciting 1:59 and change."
Del Mar has a limited number of copies of "One Sweet Ride" available for signing, with the remaining books offered as a give away to racing fans who claim them on a first-come, first-served basis. Books will be available at both signing locations in the early afternoon.
Pincay, a five-time Eclipse Award winner as the nation's foremost jockey, rode for 27 summers at Del Mar and still holds the mark for most victories – 1,011 – at the seaside oval. The Panamanian native now lives in Arcadia near Santa Anita Park and maintains close connection to the game.
His Pincay Award goes annually to those who have served the sport "with integrity, extraordinary dedication, determination and distinction."
The list of previous Pincay Award winners follows:
| | | |
| --- | --- | --- |
| 2018 – Martine Bellocq | 2017 – Mike Smith | 2016 – Chris McCarron |
| 2015 – Victor Espinoza | 2014 – Art Sherman | 2013 – Eddie Delahoussaye |
| 2012 – John Harris | 2011 – Jerry/Ann Moss | 2010 – Oak Tree Racing Assn. |
| 2009 – Merlin Volzke | 2008 – Pete Pedersen | 2007 – Elwood (Bud) Johnston |
| 2006 – Mel/Warren Stute | 2005 – Noble Threewitt | 2004 – Bob Benoit |