Aidan O'Brien (The Great War, Juvenile) – see European report

Al Stall, Jr. (Top Decile, Juvenile Fillies) – Trainer Al Stall, Jr. does not mind flying under the radar with Klaravich Stable and William Lawrence's 2yo filly Top Decile for this Saturday's 14 Hands Winery Breeders' Cup Juvenile Fillies. Despite a 47-day break and moving up from a maiden sprint victory on debut to a 1 1/16m, the daughter of Congrats was a 'buzz' horse leading into Keeneland's Alicibiades – going off at 5-1 and closing from 12 lengths back to lose by a half-length to Peace and War in her second career start.

"Everything is really great with her," Stall said. "She's right on schedule and we've been doing this long enough that we don't mind being left alone by the media. She's fine right now and I'm happy."

Stall, who has the enviable title being the only trainer to defeat Zenyatta on track – with Blame in the 2010 Breeders' Cup Classic – is looking for his second Breeders' Cup victory. Top Decile, a Kentucky-bred $110,000 Keeneland purchase, has him confident he can do so.

"She had some excuses last time – including a bad break," he explained. "It was odd because she's a good gate horse, so I am not worried about that this time. She's worked a bunch of times since and she's a very smart horse who takes care of herself. I expect a big effort. We're going in to win and that's the way we're treating her right now."

After arriving Tuesday on a Tex Sutton flight from Kentucky, Top Decile galloped 1½m Wednesday and Thursday mornings. She also schooled in the paddock on Thursday and is expected to gallop again on Friday as she prepares for her third start.

Bill Mott (Puca, Juvenile Fillies) – Donegal Racing gives its runners names with Irish connections. Puca translates to ghost or hobgoblin.

The Big Brown filly, who galloped Thursday, broke her maiden by an emphatic 16 lengths on Oct 1 at Belmont Park.

"She was outrun sprinting, but the filly is not a sprinter, where they break and get their legs under them and get going," trainer Bill Mott said. "It looks like she breaks, takes a little bit to get in stride, then she goes."

Puca broke her maiden in a hand ride in her third race, but Mott said a race against winners will be a better gauge of her ability.

Jockey Joel Rosario takes over for Junior Alvarado, who was aboard for her three starts.

Bob Baffert (One Lucky Dane, Juvenile) – One Lucky Dane jogged 1 1/2 m Thursday morning.

The Juvenile has been a fairly productive Breeders' Cup race for Hall of Fame trainer Baffert and the 2yo son of Lookin At Lucky, owned by Michael Lund Petersen – the stable's lone entrant after the withdrawal Tuesday of favored American Pharoah – will be sent out hoping to add to it.

Two of Baffert's 10 Breeders' Cup race victories have come in the Juvenile and in neither instance was Baffert's representative the favorite.

Vindication paid $10.20 in 2002 and New Year's Day pulled off a $23 upset last year. "You have to have things go right for your horse, like they did for New Year's Day," Baffert said. "We hope it does for One Lucky Dane."

D. Wayne Lukas (Mr. Z, Juvenile; Take Charge Brandi, Juvenile Filles) – It was gallops as usual on Thursday for trainer D. Wayne Lukas' two prospects for 2yo honors during Saturday's nine Breeders' Cup races.

Mr. Z, heading for the Juvenile, and Take Charge Brandi, listed at morning-line odds of 30-1 for the Juvenile Fillies, both galloped 1 1/2m under exercise rider Allyson Walker.

Jerry Hollendorfer (Majestic Presence, Juvenile Fillies) – Mark DeDomenico LLC and North American Thoroughbred Horse Company Inc.'s Majestic Presence galloped 1 1/2m on the main track at Santa Anita under exercise rider Edgar Rodriguez.

Majestic Presence was a $100,000 sales purchase in 2013.

"Mike Puhich bought her for the ownership," trainer Jerry Hollendorfer said. "She was a great looking yearling and she is a great looking 2-year-old."

Mark Casse (Conquest Eclipse, Juvenile Fillies) – Conquest Stable's Conquest Eclipse, whom trainer Mark Casse considers the best hope of his four Breeders' Cup entrants this year by far, continued her preparation for the Juvenile Fillies with a 1 1/2m gallop on Thursday morning.

Casse, who is enjoying another banner year and is currently ranked fifth among all North American trainers with just under $10 million, is experiencing somewhat of an old home week with the opportunity to catch up with trainer Tom Albertrani, who has two runners in the Breeders' Cup.

"Tom is one of my best friends and it's great to be here together," said Casse, the six-time Sovereign Award winner who accomplished the major milestone of winning the Queen's Plate, Canada's equivalent of the Kentucky Derby, for the first time this year.

"I started out in the business working for Mark's father, Norman, when I was 18 years old and I galloped for him. Then I went to work for Mark when he became a trainer as his assistant and rode for him when I was a jockey," said Albertrani. "From there, I went to work for Bill Mott."

Mott is here as well with an arsenal of eight Breeders' Cup horses and he and Albertrani are sharing the same side of a barn.

Mike Campbell (Private Prospect, Juvenile) – Chicago-based trainer Mike Campbell said Thursday that having Mellon Patch Inc.'s Private Prospect in the Juvenile was a "dream come true for the whole family." His wife Janice is a big part of the Campbell operation and son Jesse will be aboard the 2yo son of Discreet Cat.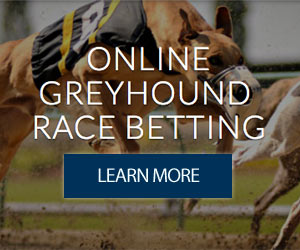 Campbell shipped the multiple stakes winner, who was second in the Arlington-Washington Futurity in his last start, to Santa Anita early to get the horse acclimated to his surroundings since the trainer said that he can be problematic in the paddock at times. "I schooled him here a couple of times so the officials here can get used to him and vice versa," he said. "Plus, there's nothing like working over the track here. Aaron Gryder worked him here the other day (6f in 1:13 2/5 Oct. 22) and I asked him for his honest opinion and he had only good things to say. I breezed him down the lane earlier in the week and he stood in the gate this morning. Everything is a go." Michelle Nevin (By the Moon, Juvenile Fillies) – Jay Em Ess Stable's By the Moon visited the starting gate, galloped 1 1/2m and walked through the paddock Thursday morning under exercise rider Tom Singh.
Trainer Michelle Nevin said By the Moon would jog Friday morning on her way to becoming Nevin's first Breeders' Cup starter.
By the Moon did not make an immediate impact on Nevin, whose stable carries between 30-35 horses.
"When she first came into the barn, I thought she was a little on the small side," said Nevin, who served as the exercise rider for 2008 Kentucky Derby and Preakness winner Big Brown. "When she got into her training, she pushed along and I just followed her lead."
Peter Miller (Calculator, Juvenile; Hennythelovepenny, Juvenile Fillies) – Both 2yos galloped 1½ m at Santa Anita Thursday under exercise rider Stephanie Korger after being shipped from San Luis Rey Downs Wednesday.
Miller knows the difference between a maiden and a two-time Grade I stakes winner in Calculator: a colt named American Pharoah. With American Pharoah, the morning-line favorite scratched from the Juvenile with a bruised foot, Miller feels that Calculator – second to American Pharoah in both the Del Mar Futurity and FrontRunner Stakes here – inherits the role as the leading California threat in the Saturday race.
"Having run a race over this track gives him an advantage, but Daredevil and Carpe Diem (the morning-line favorites from New York) are very good horses," said Miller. "We're going to have to run our best race."
As for Henntythelovepenny, Miller categorizes her as a young filly who has discovered her best stride on the dirt surface of Santa Anita. "She didn't care for the synthetic at Del Mar but had a big win over this track and has continued to train well," said Miller. "She's sharp now. If you're ever going to take a shot, this is the time."
Steve Asmussen (Lucky Player, Juvenile) – Jockey Ricardo Santana Jr., who has only been riding in the United States since 2009 after immigrating from Panama, has seen his career soar thanks to an association with trainer Steve Asmussen that has led to two leading rider titles at Oaklawn and one at Churchill Downs. On Saturday, Santana Jr. will make his Breeders' Cup debut with two mounts, including Lucky Player for Asmussen in the Juvenile. The 21-year-old rider has been aboard the Lookin at Lucky colt for three of his career starts, including his hard-fought victory in the Iroquis Stakes Sept. 6.
"Ricardo deserves this mount," said Asmussen. "This is the first of many Breeders' Cups for him."
Todd Pletcher (Carpe Diem and Daredevil, Juvenile; Angela Renee and Feathered, Juvenile Fillies) – Daredevil, Carpe Diem, Angela Renee and Feathered all galloped 1 1/4m at Santa Anita Thursday morning. Carpe Diem and Feathered also visited the starting gate.
Daredevil, the 5-2 morning-line favorite for Saturday's Juvenile, is undefeated in two career starts, including a victory in the Champagne, with both successes coming on wet tracks. Trainer Todd Pletcher expressed no reservations about the son of More Than Ready's ability to transfer his brilliance to a fast track.
"He trains really well on it. I thought his breeze on Saturday was as good as horses get," Pletcher said. "He's always trained very impressively. I never breezed him on a sloppy track, and he certainly handles it well. I think he's a good horse on any surface."
Carpe Diem is also 2-for-2, with both starts coming over fast tracks. The son of Giant's Causeway broke his maiden with a front-running score by 2½ lengths at Saratoga in a 5f dash. While stretching out around two turns for the Breeders' Futurity at Keeneland, Carpe Diem showed a new dimension while stalking and pressing the pace before drawing off to a 6¼-length win.
"We were in a good stalking position, which is what we were trying to do," Pletcher said. "It worked out well. I think he can be tractable and sit off a horse or two if he needs to."
Angela Renee is scheduled to seek her second straight victory at Santa Anita in Saturday's Juvenile Fillies, having captured the Chandelier in her first two-turn start on Sept. 27. The daughter of Bernardini, who finished first and second in her first two starts, has worn blinkers for her last two starts, including a distant third over a sloppy track in the Spinaway at Saratoga.
"John Velazquez, who rode her in her first two starts, said that he felt she was a little bit shy, a little bit intimidated, so we put the blinkers on. In the Spinaway, Johnny said it didn't matter if she had blinkers on or not, that she hated the slop," Pletcher said. "So, being a timid, laid-back sort, we kept the blinkers on, and it worked out very good."
In addition to having a race over the Santa Anita track, she has been training over the track since the Sept. 27 race.
"She handled the track well. She's been out here for five weeks since then, so we'll see if that's an advantage or not," Pletcher said.
Feathered, who finished third in the Frizette over a sloppy Belmont track, is set to make her first start around two turns in the Juvenile Fillies.
"Being by Indian Charlie and out of a Dynaformer mare, I think she has enough stamina in terms of pedigree," Pletcher said. "She's always been one we thought would stretch out."