Bob Baffert (Fed Biz, Dirt Mile) – Fed Biz galloped 1 1/2 m Thursday morning.

With the withdrawl due to injury of favored American Pharoah from the Juvenile, Hall of Fame trainer Bob Baffert was asked which of his six remaining entrants would move to the top of his win hopes list. The answer was Fed Biz.

The 5yo son of Giant's Causeway will be the first Baffert representative in the 2014 Cup. The last will be Bayern in the event climaxing Classic on Saturday. Fed Biz and Bayern are both owned by Kaleem Shah.

"Of course you'd love to win for any owner," Baffert said. "That's why they're in the business, to play at the top level, win and get a nice trophy. This is it. This is our Super Bowl."

Brad Cox (Carve, Dirt Mile) – Carve, owned by Mike Langford of Jonesboro, Ark., has settled nicely into his routine at Santa Anita under the care of assistant trainer and regular exercise rider Brittany Trimble and appears to be thriving in his new surroundings. On Thursday, trainer Brad Cox and Langford were in town to oversee the First Samurai colt's final preparations ahead of Friday's race.

Carve, who has won half of his eight starts this year, will be looking to rebound from a fifth-place effort behind Classic contender Cigar Street in the Homecoming Classic at Churchill Downs Sept. 27.

"The horse is doing too good not to give him a chance here," said Langford. "We probably just rushed him into his last race."

Chad Brown (Bobby's Kitten, Turf Sprint) – Ken and Sarah Ramsey's homebred colt Bobby's Kitten galloped 1 1/2m Thursday morning.

This will be the first sprint distance start for the son of top turf sire Kitten's Joy.

Bobby's Kitten faces a couple of negative stats in the seventh running of the Turf Sprint: It has never been won by a 3yo or by a horse lacking experience on Santa Anita's 6 1/2f downhill turf course.

David Hofmans (Home Run Kitten, Turf Sprint) – Exercise rider Martin DeRubin and trainer Hofmans form a winning Breeders' Cup team.

"Martin galloped every Breeders' Cup winner I've had," said Hofmans of three previous longshot scores. "He went to Canada with Alphabet Soup (in the 1996 Classic) and galloped Adoration (2003 Distaff) and Desert Code (2008 Turf Sprint)."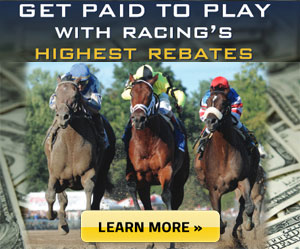 DeRubin, 48, formerly rode in Mexico City and has been with Hofmans for 20 years.
"Home Run Kitten stood in the gate this morning, galloped 1 ¾ miles and went to the paddock," said Hofmans. "He will gallop tomorrow and do something easy Saturday."
Home Run Kitten won the Eddie D Stakes here to remain unbeaten in two starts on the hillside turf course. "If the pace is fast, he will be back; if it is slow, he will be up close," said Hofmans. "With a field of 14, traffic could be a problem.
"Race quality is a whole different ballgame," said Hofmans of the 3yo colt. "This is the toughest race of his life, and he's so young."
David Simcock (Caspar Netscher, Turf Sprint) – see European report
Gary Mandella (Silentio, Turf Sprint) – Mandella thought the 6½f distance on the hillside turf course ideal for the 5yo horse and explained why he had never tried it before.
"Had there been a race over it of any value, I would have tried it," said Mandella Thursday after Silentio galloped 1½m with Felipe Guerrero. "But I would have had to pass a more lucrative purse at a mile to do it.
"I liked the idea until I drew the two-hole," concluded Mandella with his self-deprecating sense of humor.
Leandro Mora (Goldencents, Dirt Mile) – "He went perfect; I'm very happy the way things went," said Mora after the defending Dirt Mile champion galloped about 1m under regular exercise rider Jonny Garcia.
"I'll stick to what I said earlier," said Mora of the 4yo colt, who drew the rail in his defense. "I think he can win from the one post."
Peter Miller (Reneesgotzip, Turf Sprint) – "We're going to send her," said Miller of the 5yo mare who drew the rail. "If somebody goes with her, so be it."
Reneesgotzip finished third in the 2012 race and dead-heated for second last year.
Wesley Ward (No Nay Never and Undrafted, Turf Sprint) – The Wesley Ward-trained Breeders' Cup Turf Sprint duo of Undrafted and No Nay Never left their Santa Anita Barn 34 and jogged up the Santa Anita hillside turf course and then galloped down to become accustomed to the dirt course they will have to cross during their race on Saturday.
No Nay Never – the morning-line favorite and confirmed frontrunner – broke off in front of closer Undrafted and slightly hopped while first hitting the dirt course. Still, the son of Scat Daddy lost no momentum and proceeded with his job. Wes Welker's Undrafted crossed the dirt without issue and finished up well. Owned by Ice Wine Stable, Susan Magnier, Michael Tabor and Derrick Smith, No Nay Never has been raced lightly throughout his career and will only be making his sixth start, but owns a Group I victory in a turf sprint as a juvenile.
"I think he's going to break super sharp this time and the pace will be his," Ward said. "I think the downhill might actually help him. When he makes that right turn, they make a tiny uphill run and that should relax him as he heads back down the hill. I think everything will be fine. If they do go too fast up front, I think the race will fall into Undrafted's hands – so I feel good about my chances with both horses."