• CASSE LEANING TOWARD CLAIBORNE BREEDERS' FUTURITY WITH CONQUEST TSUNAMI • TEXAS-BRED W V JETSETTER SEEKS TO GRAB SOME KENTUCKY GOLD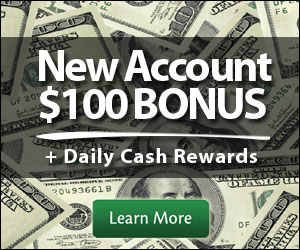 • PROBABLE FIELDS FOR UPCOMING STAKES • ONLINE TOOLS PROVIDE TRACK INFORMATION, WAGERING HELP
CASSE LEANING TOWARD CLAIBORNE BREEDERS' FUTURITY WITH CONQUEST TSUNAMI
Conquest Stable's undefeated Conquest Tsunami will not be trying to pull off a stakes double this weekend.
The son of Stormy Atlantic is entered in Saturday's Claiborne Breeders' Futurity (G1) on the main track and in Sunday's Dixiana Bourbon (G3) on the grass, but as of Friday morning trainer Mark Casse was leaning toward the former.
"If the weather is not bad and the track is in good shape, he'll probably run tomorrow," Casse said. "Initially, I was leaning toward the grass but … I don't think he likes soft turf. He's a really big horse and now I am leaning back toward the dirt."
Conquest Tsunami broke his maiden by 6¼ lengths on the closing day of the Spring Meet here and added two stakes victories, also on Polytrack, at Woodbine this summer. In his most recent start, he won a grass allowance race at Woodbine on Aug. 23.
"He was supposed to run in the Summer (G2 on Sept. 13), but it rained the night before and I was afraid he would not handle soft ground so we scratched him," Casse said. "We put him on a van for Churchill Downs the next day to get him used to the dirt. He has breezed twice there and handled it extremely well."
Conquest Tsunami worked a best-of-36 five furlongs in 1:00.40 on Sept. 22 and followed that with a 1:00 move on Sept. 28, the third fastest of 44 at the five-furlong distance. Conquest Tsunami could kick off a big meet for Casse, who won his first meet training title at Keeneland this spring with 11 winners. Next weekend he will send out My Conquestadory in the $500,000 Queen Elizabeth II Challenge Cup Presented by Lane's End (G1).
"She is doing great and she got there Thursday," Casse said of the winner of last fall's Darley Alcibiades (G1).
My Conquestadory closed her 2013 campaign with a fourth-place finish in the Breeders' Cup Juvenile Fillies Turf (G1) after breaking from post position 14. She did not return to the races for six months.
"She had a pulled muscle in her hip," Casse said of the layoff. "She ran a good third in a Grade 1 (the Del Mar Oaks) in which she set a pretty intense pace. Julien (Leparoux) is going to ride her and hopefully get her to relax."
TEXAS-BRED W V JETSETTER SEEKS TO GRAB SOME KENTUCKY GOLD
Texas-breds generally do not show up at Saratoga, but trainer George Weaver had one land in his barn around the first of August in W V Jetsetter.
"He was a private purchase," Weaver said of the son of Jet Phone who is owned by the R.A. Hill Stable and Reeves Thoroughbred Racing. "He is a big, good-looking horse and has a nice, long stride."
Before coming to Weaver, W V Jetsetter had won two of three races at Lone Star Park, capped by a victory in the Texas Thoroughbred Association Sales Futurity.
In his first start for Weaver, W V Jetsetter finished third in the Saratoga Special (G2) after breaking from post position 10 in a 10-horse field going 6½ furlongs.
"I was very happy with his race," Weaver said. "The 2-year-old races at Saratoga always have deep fields and he ran well despite being pushed wide in the turn."
Joel Rosario was aboard that day at Saratoga and will be again Saturday when W V Jetsetter goes to the gate as one of 12 juveniles in the $500,000 Claiborne Breeders' Futurity (G1).
W V Jetsetter arrived at Keeneland Wednesday night from Saratoga, where he has had three works since the Special. He will break from post 12 in the Claiborne Breeders' Futurity.
"The draw is not good," Weaver said. "It is similar to when I ran Saratoga County on the dirt here in the (2004 Coolmore) Lexington and he drew the 14 (finishing seventh with a wide trip)."
PROBABLE FIELDS FOR UPCOMING STAKES
JPMORGAN CHASE JESSAMINE (G3) on Wednesday, Oct. 8; the race is a Breeders' Cup Win and You're In race for the Juvenile Fillies Turf (G1): Cool Comfort, Fila Primera, Late Spring, Magnificent Margo, Rainha Da Bateria, Walking the Kitten.
BUFFALO TRACE FRANKLIN COUNTY on Friday, Oct. 10: Ageless, Eden Prairie, Free as a Bird, Kune Kune (GB), Liz Pendens, Quality Lass, Richies Sweetheart, Sky Treasure, To My Valentine (FR), Vuitton, Warm Breeze.
Invitees to the QUEEN ELIZABETH II CHALLENGE CUP PRESENTED BY LANE'S END (G1) on Saturday, Oct. 11: Aurelia's Belle, Ball Dancing, Crown Queen, Daring Dancer, Euro Charline (GB), Minorette, My Conquestadory, Personal Diary, Sea Queen, Xcellence (FR).
ONLINE TOOLS PROVIDE TRACK INFORMATION, WAGERING HELP
Fans and handicappers can find a wealth of information about racing at Keeneland at http://www.keeneland.com/racing.
Track/Course Conditions: Has the latest information about the main track and turf course. For example, this is what appears today:
"Yesterday after training, the conditioner was used with the depth set at 3½ inches. The track was sealed.
"Today after morning training, the track was floated.
"After each race today, a harrow or float will be used depending on weather.
"Races 4 and 10 have been taken off the turf course."
Additional information might include how much water was distributed on the track. The height of grass on the turf course also will be available.
Handicappers' Database: This free database is designed for horseplayers who want more detailed information. Updated after each race day, it contains information about the winner of every race here since October 2006, including weather, position at key junctures of the race, last start information and more.
Expert Picks: Mike Battaglia, who sets the morning line that appears in the race-day program, and other noted handicappers Katie Mikolay Gensler, Tom Leach, Jeremy Plonk and Kim Nelson provide daily wagering selections and notes on their choices.
Handicappers' Consensus: Daily wagering selections are from Mike Battaglia, Katie Mikolay Gensler, Kim Nelson, Keeneland Staff and Keeneland Select experts.
Workouts: Fans can get information about horses' recent work times, along with clockers' comments and more.