Norman happy with Invitational Trot draw for favorite Bee A Magician

New York, NY --- Following the draw for Saturday afternoon's $1 million International Trot at Yonkers Raceway, the phrase of the day is "Girl Power." Converting the expression into multiple languages might prove tricky, but it is unlikely Bee A Magician's prowess gets lost in translation for the world's harness racing fans.

Bee A Magician, a 5-year-old mare who was North America's Horse of the Year in 2013, today drew post No. 5 and was made the 3-1 morning line favorite in Saturday's International Trot, which returns to Yonkers after a 20-year hiatus. Bee A Magician, who will represent Canada in the invitational event, faces nine male rivals from five other countries in the race.

Post time is 2 p.m. for Saturday's first race at Yonkers, with the International Trot set for 3:10 p.m. approximately.

The winner of 41 of 61 career starts and $3.62 million, Bee A Magician will have Brian Sears in the sulky for trainer Richard "Nifty" Norman. Bee A Magician enters the International Trot, which will be contested at 1-1/4 miles rather than the traditional one-mile distance, off consecutive victories over the boys in the Maple Leaf Trot and Centaur Trotting Classic. She became the first mare to win the Centaur Trotting Classic in the six-year history of the event and the first female to win the Maple Leaf Trot since 2006.

"I think we got a good spot," Norman said about the International Trot draw. "I said to Brian the other day that I thought we wanted to draw somewhere in the middle – three, four, or five would be perfect. I think there will be a lot of early speed and I don't know if you want to be involved in it."

For her career, Bee A Magician has been among the top-three finishers in 55 of her 61 races. This season, she has won 10 of 14 starts and finished no worse than second while earning $888,545.

"She's been good lately, so I don't see why she wouldn't be good again," Norman said. "She's facing tough competition, but she'll be fine."

Bee A Magician has won three of four career races at Yonkers and set the track record of 1:54.3 for an older female trotter on Aug. 1 in winning the Open. The mare is owned by Mel Hartman, Herb Liverman, and David McDuffee.

"We have a little bit of a home-field advantage," Norman said. "I think I've got the best driver and we've been there before and not many of the others have. I don't know (the European horses). From what I gather, some of those horses can really leave good. But none of them have been to Yonkers before and that's a different kettle of fish."

Creatine and Natural Herbie, the U.S. representatives in the International Trot, drew posts No. 1 and No. 7, respectively. Creatine was established as the 4-1 second choice on the morning line.

Natural Herbie, trained and driven by owner Verlin Yoder, won last year's International Trot Preview at Yonkers in a world-record 2:24.4 for 1-1/4 miles. He has won 27 of 63 lifetime races and earned $899,161. The 5-year-old gelding won his elimination for the Maple Leaf Trot and finished third in the final. He prepped for the International Trot with a 1:55.1 qualifier win on Sept. 30 at Hoosier Park, trotting his last quarter-mile in :26.3 to pull away from the field by 20-1/2 lengths.

Creatine, a 5-year-old horse, has won 16 of 50 career races and earned $1.71 million. The winner of the 2013 Kentucky Futurity, Creatine has raced this year in Europe, where he posted two Grade 1 victories and finished second in the UET Masters Trot final on Sept. 13 in Belgium. Creatine, owned by the Lexington-based Big C Racing group, is trained by Jimmy Takter and will be driven by Takter's brother, Johnny.

Timoko, an 8-year-old from France and the winner of the 2014 Elitloppet, drew post four for the International Trot. Timoko, who has two Grade 1 victories this year in Europe and finished third in the Prix d'Amerique, has captured 19 of 57 career starts and earned $3.72 million. Bjorn Goop will drive for trainer/owner Richard Westerink.

Sweden's Mosaique Face, the winner of the UET Masters Trot final and runner-up in this year's Elitloppet, drew post eight – the most outside spot – for the International Trot. The 6-year-old will be driven by trainer/owner Adrian Kolgjini. He has won 14 of 54 lifetime starts and earned $1.57 million.

BBS Sugarlight, a 6-year-old from Norway, counts this year's Oslo Grand Prix and Olympic Trot among his 19 career wins. He will start the International Trot from post nine – the trailing spot behind Creatine – with Johan Untersteiner driving for trainer Fredrik Solberg. The earner of $827,607 in lifetime purses, BBS Sugarlight is owned by Knut Groenlie and Gunnar Jarlsen.

Italy's Oasis Bi, who finished second in the Oslo Grand Prix, drew post 10 for trainer Stefan Pettersson and driver Orjan Kihlstrom. The 7-year-old has earned $1.01 million in his career and is owned by Frackstad Lantbruks AB.

On Track Piraten, a 7-year-old from Sweden with $1.31 million in lifetime earnings, drew post six. Erik Adielsson will drive for trainer Hans Stromberg and owners Stall CK HB and Stall Morkermasse.

Papagayo E, a 5-year-old from Norway, will start the International Trot from post No. 2 for trainers Jan Waaler and Egil Stensrud and driver Ulf Ohlsson. He has earned $508,624 lifetime and is owned by Tom Andersen and Claes Sjolin.

Five-year-old Rod Stewart, from Italy, drew post three. He finished second in this season's Grade 1 European Championship for 5-year-olds and is trained by Jerry Riordan, a Rhode Island native who has spent the past two decades in Europe. Enrico Bellei will drive the $467,260-earner for owner Graziano Ceccaroni.

For more about the International Trot and its participants, please visit the event's special website here.

Following is the field in post order for the International Trot with listed drivers, trainers and morning line odds:

1. Creatine, Johnny Takter, Jimmy Takter, 4-1 2. Papagayo E, Ulf Ohlsson, Jan Waaler, 5-1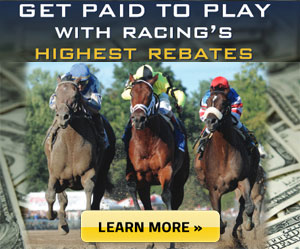 3. Rod Stewart, Enrico Bellei, Jerry Riordan, 12-1 4. Timoko, Bjorn Goop, Richard Westerink, 6-1 5. Bee A Magician, Brian Sears, R. Nifty Norman, 3-1 6. On Track Piraten, Erik Adielsson, Hans Stromberg, 10-1 7. Natural Herbie, Verlin Yoder, Verlin Yoder, 8-1 8. Mosaique Face, Adrian Kolgjini, Adrian Kolgjini, 6-1 9. BBS Sugarlight, Johan Untersteiner, Fredrik Solberg, 6-1 10. Oasis Bi, Orjan Kihlstrom, Stefan Pettersson, 8-1
Note: BBS Sugarlight and Oasis Bi start from the second tier.
Yonkers' historic half-mile oval last hosted the International Trot in 1995, that edition captured by Sweden's His Majesty. This will be the 37th edition of the International, which has been revived by raceway president and CEO Tim Rooney, and the one-million dollar purse equals the richest in Yonkers history. The International was inaugurated in 1959 at Roosevelt Raceway and moved to Yonkers by Rooney in 1988 when Roosevelt closed.
Mares won five in a row and seven of eight International titles from 1967-74.
The U.S. and France have dominated the International with 15 and 13 victories, respectively. Sweden is third with three, and Canada has captured a pair. Denmark, Italy and the Netherlands trotters each had one win in the International Trot. The 10 drivers in Saturday's $1 million International Trot at Yonkers Raceway have a combined total of 42,500 career dash wins, and this year alone have earned $30,166,353 in purses.