• PLETCHER WORKS ANOTHER TRIO OF BREEDERS' CUP HOPEFULS • CHANGE OF PLANS PUTS VALDIVIA IN RIGHT PLACE AT RIGHT TIME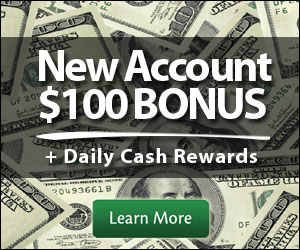 • WORK TAB • GALLOPING OUT • STAKES PROBABLES
PLETCHER WORKS ANOTHER TRIO OF BREEDERS' CUP HOPEFULS
Among trainer Todd Pletcher's Friday workers at Keeneland after the renovation break were three horses turning in their first timed moves over the track in preparation for the Breeders' Cup World Championships here on Oct. 30-31.
Working in company, Michael B. Tabor's Thrilled and Alto Racing's Azar breezed a half-mile in :47.80. Clockers caught the pair of 2-year-olds in fractions of :24, :47.80 and out in 1:0.60. Thrilled, a filly by Uncle Mo, is pointed to the Breeders' Cup Juvenile Fillies Turf (G1). She was second in both the Sept. 3 P. G. Johnson at Saratoga and the Sept. 27 Miss Grillo (G3) at Belmont. The winner of the P. G. Johnson was Harmonize, who took Wednesday's JPMorgan Chase Jessamine (G3) here and also is expected in the Breeders' Cup Juvenile Fillies Turf. Azar is to make his next start in the Breeders' Cup Juvenile Turf (G1). The Scat Daddy colt won the Sept. 2 With Anticipation (G2) at Saratoga and is coming off a second in the Sept. 26 Pilgrim (G3) at Belmont. Pilgrim winner Isotherm also is expected in the Breeders' Cup Juvenile Turf.
Also breezing was Eclipse Thoroughbred Partners' Longines Breeders' Cup Distaff (G1) candidate Curalina, winner of the Acorn (G1) at Belmont and Coaching Club American Oaks (G1) at Saratoga. Working in company with Grade 2 winner Race Day, the 3-year-old Curlin filly covered a half-mile in :47.20. Clockers caught the pair in fractions of :24, :47.20 and out in 1:00 and 1:14.20.
"They all went extremely well," Pletcher said. "The track was fairly lively after the break. They seemed to skip over it really well. I'm happy with all three."
Race Day is to race in the Hagyard Fayette (G2), one of the undercard stakes on the first day of the Breeders' Cup. So too is the third team of Pletcher's Friday workers, Grade 2 winner Protonico and Grade 3 winner Commissioner. They breezed five furlongs in :59.40.
CHANGE OF PLANS PUTS VALDIVIA IN RIGHT PLACE AT RIGHT TIME
The first time jockey Jose Valdivia Jr. rode at Keeneland, the road to racing glory wasn't that well marked.
"I think I drove past the front of the track four times and I was saying to myself, 'Where is this place?' " Valdivia said.
That was back in the m?id-1990s. Now Valdivia not only knows the way in the front gates but also the path to the Winner's Circle, a spot he has visited twice in the past two days.
"What better place to be in the fall than here at Keeneland, especially with the Breeders' Cup here," said Valdivia, who has spent much of his career on the Southern California circuit. The 40-year-old native of Peru moved his tack to Chicago this summer and was the leading rider at the just concluded Arlington Park meet with 80 victories.
"I did well at Arlington and I was going to take some time off and regroup in Florida. It was never in the plan (to stay here)," Valdivia said. "I was coming here to ride in the (JPMorgan Chase) Jessamine for (trainer) Larry (Rivelli) and all of a sudden I am getting calls from Wesley (Ward) to work and ride some of his horses."
Riding for Ward, Valdivia posted his first Keeneland victory since 1996 when he rode Banree to victory in Wednesday's sixth race. He scored again Thursday for Rivelli with Richie the Bull in the third race.
"I can't remember the last time I rode a full meet here," Valdivia said. "I would in come in to ride an occasional stakes, but that was it."
Valdivia, who won the 2011 Belmont (G1) on Ruler On Ice, is making the most of this trip with the possibility of picking up a Breeders' Cup mount.
"I don't have one, but that's why I'm here," said Valdivia, who won the 2001 Breeders' Cup Mile (G1) at Belmont Park with Val Royal (FR). "I'm going to be the house jockey for Keeneland. If somebody needs a rider, I'm here."
Valdivia is named on five mounts Friday, including Pablo Del Monte in the seventh for Ward. The race will be the first run at the mile distance on the main track at Keeneland and serves as a dry run for the Las Vegas Breeders' Cup Dirt Mile (G1) to be run Oct. 30.
"Some of the riders have been talking about it," Valdivia said about Dirt Mile, which will have a short run to the first turn. "It will definitely be interesting with a 12-horse field."
WORK TAB
R3 Racing's Bailoutbobby, prepping for the $200,000 Marathon (G2) to be run here Oct. 30, worked a half-mile in :49 for trainer Doug O'Neill.
GALLOPING OUT
Trainer Michael P. Porter recorded his first Keeneland victory when he sent out Adrian Darnell Miles' Blutadda to win Thursday's first race. Jon Court rode the 4-year-old daughter of Blutadda, who won the six-furlong claiming race by three-quarters of a length in 1:12.22.
STAKES PROBABLES
Here is the list of probable starters for the following week's stakes as compiled by Racing Secretary Ben Huffman and Stakes Coordinator Allison DeLuca: THURSDAY, Oct. 15 (Entries taken Sunday) $100,000 SYCAMORE (G3) Probable: Charming Kitten, Divine Oath, Holiday Star, Market Outlook, Patrioticandproud, Thatcher Street, Tricky Hat (CHI), Xtra Luck. Possible: Power Ped. SATURDAY, Oct. 17 (Entries taken Wednesday, Oct. 14) $250,000 LEXUS RAVEN RUN (G2) Probable: Ahh Chocolate, Bar of Gold, Eloquent Tribute, Hot City Girl, Kathballu, Miss Ella, Paid Up Subscriber, Sarah Sis, Super Majesty. SUNDAY, Oct. 18 (Entries taken Thursday, Oct. 15) $125,000 ROOD & RIDDLE DOWAGER (G3) Probable: Ceisteach (IRE), Honey Lake, Kitten's Point, Lady of Gold, Llanarmon, Naples Gold. Possible: Uchenna (IRE).